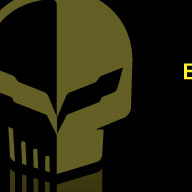 Not already registered?
Register
here.
| | | |
| --- | --- | --- |
| | Is Corvette the Greatest Racing Brand in the USA? | |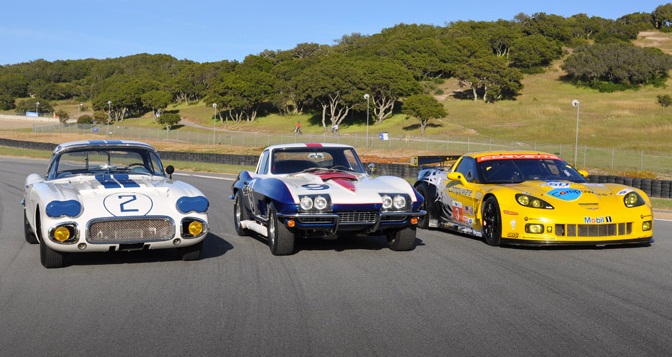 | | |
| --- | --- |
| October 01 2012 05:20:13 PM EST | |
The DRIVE Network is asking the question "Is Chevrolet Corvette the Greatest Racing Brand in America?" You know what our answer is, but voice your opinion and check out this latest episode of SHAKEDOWN to see what Leo Parente has to say.

Corvette Racing took the Team, Manufacture, and Drivers championship at the last round of the ALMS at VIR, and Chevrolet took home the Manufactures championship in Grand-Am this past weekend at Lime Rock with the Corvette DP.

Now is a good time to be a Corvette fan...
| | | |
| --- | --- | --- |
| | Getting The Job Done - 2012 VIR Recap | |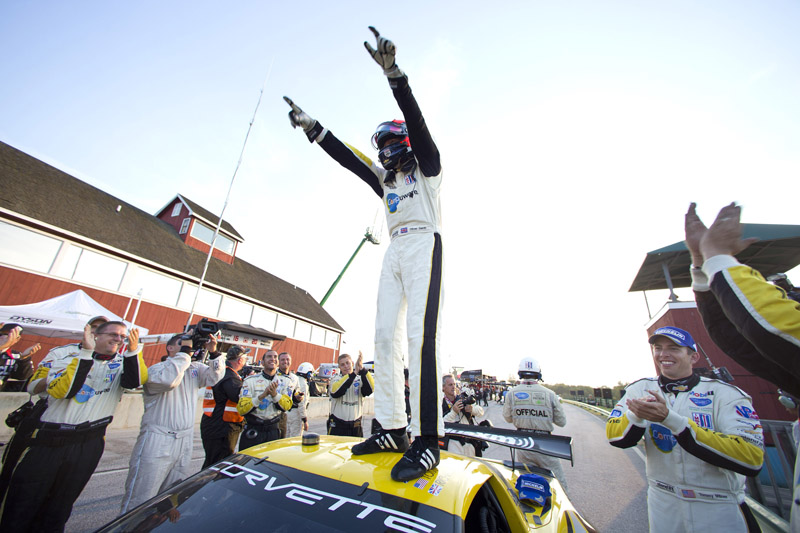 | | |
| --- | --- |
| September 15 2012 10:49:29 PM EST | |
Corvette Racing came to VIR without any knowledge of the track. Most teams got a chance to test at VIR earlier in the year while others were at the 24hrs of Le Mans.

With the ALMS GT class being ultra close competition as usual, Corvette Racing qualified 3rd & 4th.

This race marked veteran driver Oliver Gavin's 100th ALMS start.

Saturday's race started off with a pile up in turn 1. The #4 Corvette luckily escaped damage free, but the #3 Corvette was not as lucky and their bad luck streak continued. They received major front end damage and a repair put them 4 laps down.

After the first lap chaos, the #4 Corvette lead nearly the duration of the race, and ran the entire 4hr race in pure, drama free form. No mistakes.

Oliver Gavin, Tommy Milner and the #4 crew not only took home the race win, but brought home the Manufacture's, Driver's, and Team Championship. Corvette is once again top dog in the ALMS.

All of the hard work, blood, sweat, and tears from everyone at GM, Pratt & Miller, the Corvette Racing crew and drivers has finally paid off since moving to the GT2/GT category. Congrats to everyone!

Next up - bragging rights at Petit Le Mans.



| | | |
| --- | --- | --- |
| | ALMS - Grand-Am Merger Details | |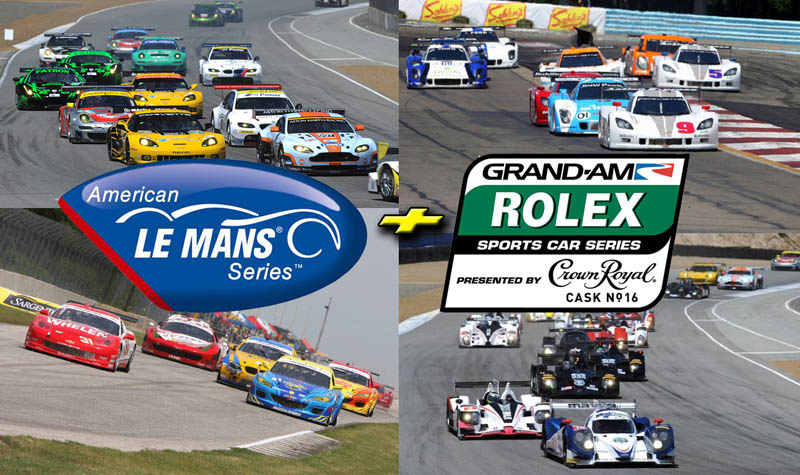 | | |
| --- | --- |
| September 05 2012 01:59:06 PM EST | |
This past weekend news leaked out about an ALMS / Grand-Am merger. Today, at the official press conference, some of the detail were given. Here's what we know.

1. This is not so much of a merger as it is a buyout. The Panoz Motor Sports Group (ALMS) has been sold to GRAND-AM/NASCAR Holdings LLC for reportedly around $20 million. This also includes the sale of Road Atlanta and the long-term lease of Sebring International Raceway. A new LLC will be formed for 2014 and beyond for this unified sports car racing entity in the USA.

2. Jim France (GRAND-AM co-founder and NASCAR Vice Chairman/Executive Vice President) will be the Chairman of the unified series, which does not have an official name as of yet. ALMS founder Don Panoz will be Vice Chairman. And ALMS President and CEO Scott Atherton will be President of the new organization. Both Panoz and Atherton will be on the board of directors.

3. Class structure is not set in stone yet. Don Panoz stated that the LMP1 class from the ALMS will no longer be a part of the new series as expected since there are only 3 cars currently. Unofficially, other sources are saying the ALMS LMP2 class will make the transition along with the GRAND-AM's Daytona Prototype class. Don Panoz also went on the record stating DeltaWing will also be a part of this new class as well. Both LMP2 and DP regulations are due to be revised in 2014.

4. ALMS CEO Scott Atherton went on the record and said "Current GT content of ALMS has been agreed to be part of new series. Going forward that's the plan." Off the record, other sources have unofficially said the tube-frame construction Rolex GT class will also stay as the Jr GT class. Some people are already speculating that the Rolex GT class will be phased out in favor of FIA GT3 cars in which some are already retrofitted into Grand-Am spec.

5. There will be an approximate 12-race schedule. Teams will discard points from one of the 12 races. This will allow a team to drop a bad performance, but it will also allow a team to participate at Le Mans if invited.

6. This new entity will take effect for the 2014 season, as commitments were well in place for 2013 and could not be altered. The two series will operate separately for one more year.

This is just the initial statement. Don't be surprised if some things change between now and February 2014. As long as the ALMS GT class remains untouched, we here at BBV will remain optimistic. The first year of this new venture will also be the first year of the new Corvette C7.R if GM sees fit to continue the program in the new combined series.

It is also worth mentioning that the ALMS's contract with the Automobile Club de l'Ouest (ACO) is due to end after 2013. Both parties have agreed that the relationship with the ACO needs to continue, and this new merged entity should resign an extended agreement with the French sanctioning body so it will still have ties to the 24hrs of Le Mans.

There are still many unanswered questions. The next 12 months will be interesting for sure, and we will update you with all the information as it becomes official.

If you missed the press conference and would like to watch it in its entirety CLICK HERE

Stay tuned race fans.....


| | | |
| --- | --- | --- |
| | The New Golden Age of Racing? ALMS / Grand-Am Merger | |

| | |
| --- | --- |
| September 04 2012 02:24:07 PM EST | Drew Phillips Photography |
Anyone who has been following ALMS GT racing recently will tell you that is is an incredible sight to behold. Our man Chris Draper was going to share with us his views and opinions on how we have gotten here and where he sees all of this going, then some massive news broke this past weekend. Here is what he has to say.
---------------------------------------------------------------------------------------------------------------------------------------------------------
Let me start off by saying that anything you read here is strictly my personal view and opinion based on my knowledge of all the years I have followed this series as a fan from the outside. I am very knowledgeable about the ins and outs of racing but am in no way an expert or an insider.

Many people consider the 1950's-60's to be the Golden Age of racing. I respect that. Those cars, and more impressively, the drivers, where incredible. In today's world, much has changed, but I believe we are starting to see a modern Golden Age starting right now.

GT2 has always been ultra-competitive but it was overshadowed by GT1. Many fans, especially Corvette fans, didn't really notice until Corvette Racing made the move mid-season 2009. Right off the bat we seen how close the competition was.

Each year the competition has gotten tighter and tighter. Each year more manufactures start looking at what is going on and decide to showcase what they have to offer. This year we saw the return of the Viper. They aren't competitive now, but I promise you they will be.

And that brings me to what I really want to talk about. Where is all of this going, and how can it possibly get any better?

Currently the ALMS GT class has Corvette, BMW, Ferrari, Porsche, Lotus, Viper, and Aston Martin. All of these cars in production form are very different, ranging from a front-engine 8.3L V10, rear engine flat-6, mid-engine V8, and more. So how do they make all of these cars competitive with each other? The answer in this case is BoP (Balance of Performance) which takes into account vehicle weight, air restrictor size, wing height, fuel flow rates, fuel take size, and more. Each vehicle is given a BoP and theoretically all of the cars should perform equally. As we have seen recently in the ALMS, they have it perfected.

In the not so distant future there will (hopefully) be more manufactures. Some of the rumored manufactures are Audi, Acura, Lexus, McLaren, Mercedes, Nissan, and even Hyundai. There are some inside sources that say there are up to three new players either seriously evaluating or finalizing programs for as early as next year (2013) for either ALMS or WEC. Some of these players already have a GT3 car. For reasons I won't get into here, GT3 cars can not and will not be allowed into the ALMS or any Le Mans style racing, but with the ALMS/Grand-Am merger, it's anyone's guess what could happen.

Also in the not so distant future we will be looking at changing the (ACO) regulations in GT to allow for new things such as Hybrid technology, carbon fiber tub construction, and possibly other alternative fuels. This will not only allow new manufactures, such as McLaren, to compete, but it will also make the BoP a little more difficult.

I encourage everyone to sit down and read the current ACO LM-GTE Technical Regulations as well as keep up with the most current Balance of Performance regularly updated on IMSA's Bulletins.

These were my thoughts until SPEED's reporter, John Dagys, released an article that shook the sportscar racing world to the core. ALMS & Grand-Am are finalizing a merger. This announcement took everyone by surprise. Apparently even some of the people within the two organizations, as well as the teams and even some manufactures were left in the dark. An official announcement, with more details, will come Wednesday (9/5/12) from Daytona Beach.

These two series have very different philosophies on sportscars. Right now we are left with a ton of questions. Who will be in charge? How will the class structure be? Will there still be a connection to the ACO / Le Mans? Will the prospect manufactures still be interested? Who will leave? Who will stay?

This could be the death of a great series, or the rising of a great new era in North American sportscar racing. Only time will tell.

Leo Parente of the DRIVE network interviewed John Dagys in hopes to clear up some of the questions. See the interview here.

We will post a follow up after Wednesday's press conference. Hopefully we will get some answers.

| | |
| --- | --- |
| September 03 2012 11:25:09 PM EST | ALMS - Dan Boyd |

After the success of the 2011 event on the streets of Baltimore there was a lot of controversy whether the ALMS would return due to the even organizers failing to make the successful event profitable. After a new organizer took control, the 2012 even to firmly placed on the ALMS calendar.

By request of almost everyone, the chicane on the front straight was removed. The result was cars getting massive air time over the light rail tracks. Drivers and teams became concerned, cars started breaking, and the chicane was brought back.

For Friday's qualifying, Oliver Gavin in the #4 Corvette dominated the time sheets posting P1 at 1:29.945. Jan Magnussen came in P3 at 1:30.413.

Come race day, once again, everyone was out to dethrone Corvette Racing. BMW, possibly the only remaining team in reach of Corvette Racing, laid it all out on the table and came away with a lot of battle scars.

It all came down to the last few minutes once again and Corvette Racing finished P2 and P6. GT cars 1st through 6th finished only 3 seconds apart, proving once again that the ALMS GT class is the best in the world.

Next up, Virginia International Raceway.





| | | |
| --- | --- | --- |
| | 2012 Road America: Update | |

| | |
| --- | --- |
| August 21 2012 10:59:07 AM EST | Pratt & Miller |

In the closing laps at Road America there were some shenanigans going on that called for investigation after the race. The results were unofficial until now. It appears no one has been charged with a penalty for either incident, and the finishing order in GT stays #55, 45, 01, 4, 48, 3 (Corvettes P4 and P6). Below are the current points standings with three rounds left to go.

Drivers:
105pts Oliver Gavin/Tommy Milner
88pts Jan Magnussen/Antonio Garcia
84pts Dirk Muller
81pts Joey Hand
80pts Scott Sharp/Johannes Van Overbeek
75pts Jorg Muller/Bill Auberlen
73pts Patrick Long/Jorg Bergmeister

Teams:
126pts Corvette Racing
111pts BMW Team RLL
84pts Flying Lizard Motorsports

Manufacture:
126pts Chevrolet
116pts BMW
103pts Porsche
100pts Ferrari

Tires:
140pts Michelin
128pts Dunlop