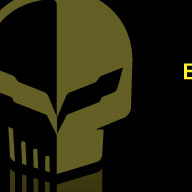 Not already registered?
Register
here.
| | | |
| --- | --- | --- |
| | 2016 - The Cars & The Drivers | |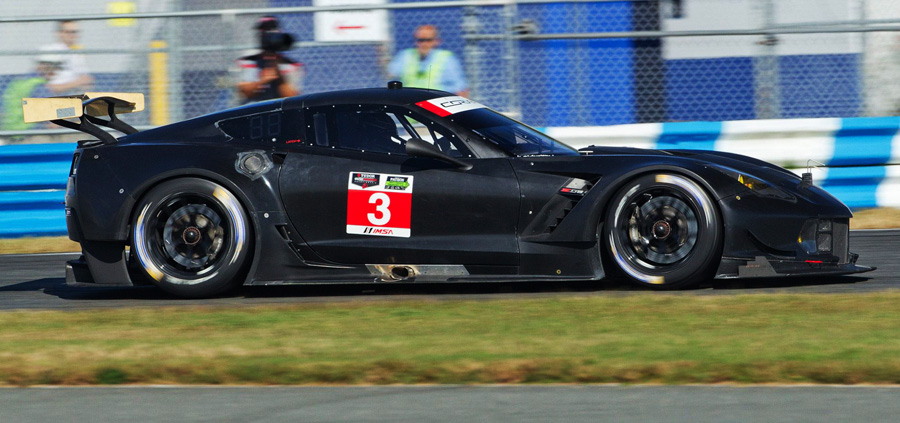 | | |
| --- | --- |
| November 24 2015 01:54:17 AM EST | Super Chevy |
THE CARS:
For 2016, the focus has been to improve the aero package and also incorporate enhanced safety features on the Corvette C7.R. The new car has a more aggressive setup with the addition of a larger front splitter and rear diffuser, along with side rocker splitters and a relocated rear wing. The new rules also require cars to have a roof mounted escape hatch to aid with driver extraction in case of an accident.

PHOTO GALLERY: November Daytona Testing


THE DRIVERS:
For the 2016 IMSA season, the core 4 drivers will remain unchanged. Antonio Garcia and Jan Magnussen will drive the #3, and Tommy Milner and Oliver Gavin will drive the #4.

For Daytona and Sebring, Audi LMP1 ace drivers Marcel Fassler and Mike Rockenfeller will complete the teamís lineup.

For Le Mans, Jordan and Ricky Taylor will join the team. This will be Jordan's 3rd year with Corvette Racing and will be defending his 2015 win. Ricky, who has driven at Le Mans twice already, will make his debut if the factory squad.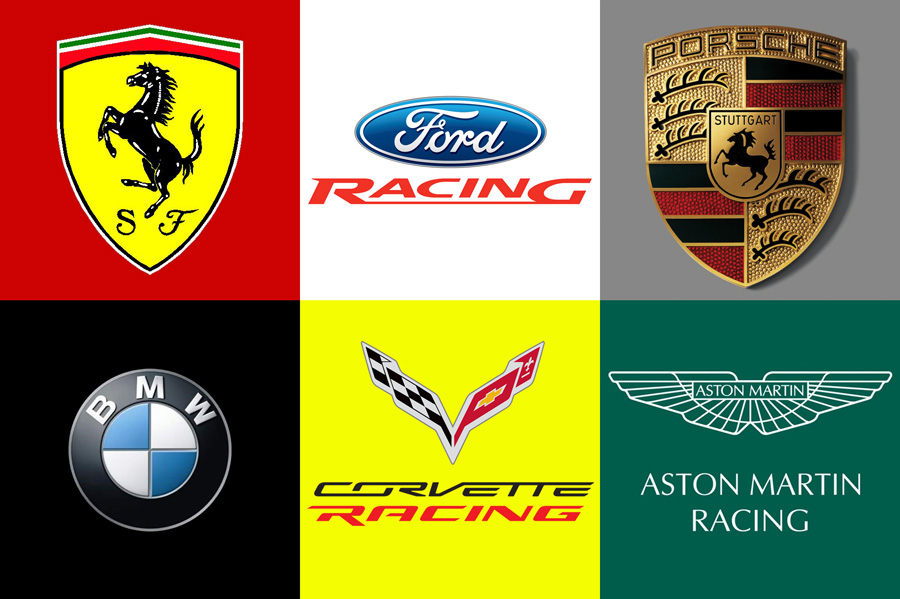 | | |
| --- | --- |
| November 13 2015 04:23:41 PM EST | |
After the talks of GT convergence failed, the ACO established a new set of regulations for the GTE class to more distinguish the cars from GT3 cars. Among the most visible changes are the larger front splitters, larger rear diffusers, rear wing location, and other minor aero differences. There are also new safety requirements, including a roof hatch and removable driver seat.

The cars will roughly have a 20 horsepower increase and 15 kg weight reduction, roughly equating to a two-second per lap decrease in times at Le Mans.

New for 2016, but not due to the regulations, is turbocharged engines. This adds another level of complexity to the controversial BoP process. IMSA has adopted the ACO/FIA turbo power management system in an effort to fine tune the process.

Existing GTE cars will be grandfathered into the FIA World Endurance Championship for next year, with GTE-Am remaining open to only cars one year or older and old cars being completely phased out by 2018.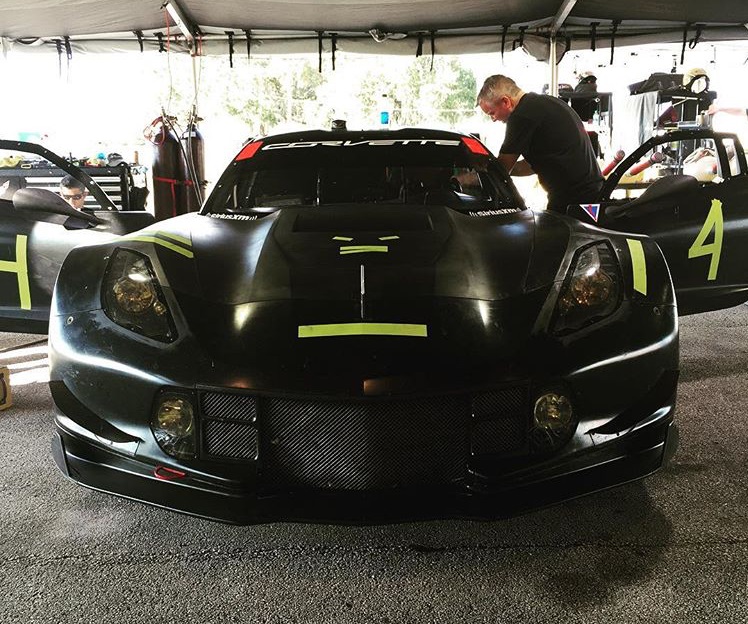 Corvette C7.R
5.5L V8
VIDEO: Sebring Test 10-23-15
VIDEO: Sebring Test 11-11-15

Corvette Racing is back with the C7.R with new upgrades for 2016. Still rocking the tried and trusted small block Chevy.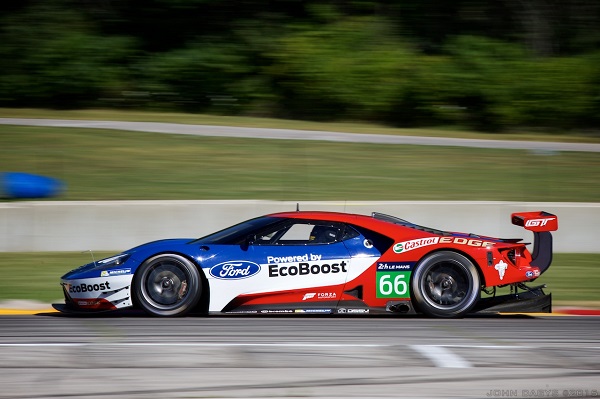 Ford GT LM
3.5L EcoBoost V6
PHOTO GALLERY

The news that shook the automotive world. Ford is back in GT competition 50 years after the historic 1-2-3 overall win at Le Mans. This new car is the first carbon tub GTE car, now allowed by the 2016 regulations. Chip Ganassi Racing will campaign a 2 car team in IMSA and a 2 car team in WEC. All 4 cars will race at Le Mans.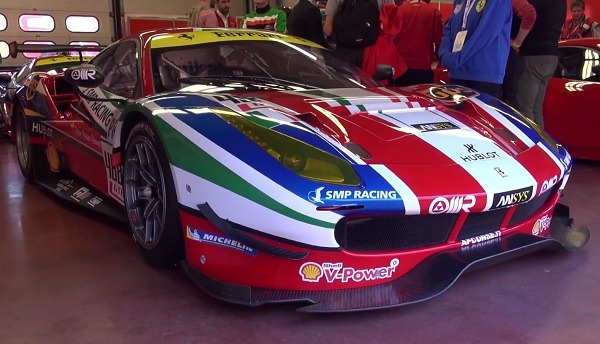 Ferrari 488 GTE
3.9L twin-turbo V8
PHOTO GALLERY

Ferrari returns with the new 488, now with a twin turbo engine. Expect Risi Competizione to be back in the IMSA series and AF Corse in WEC.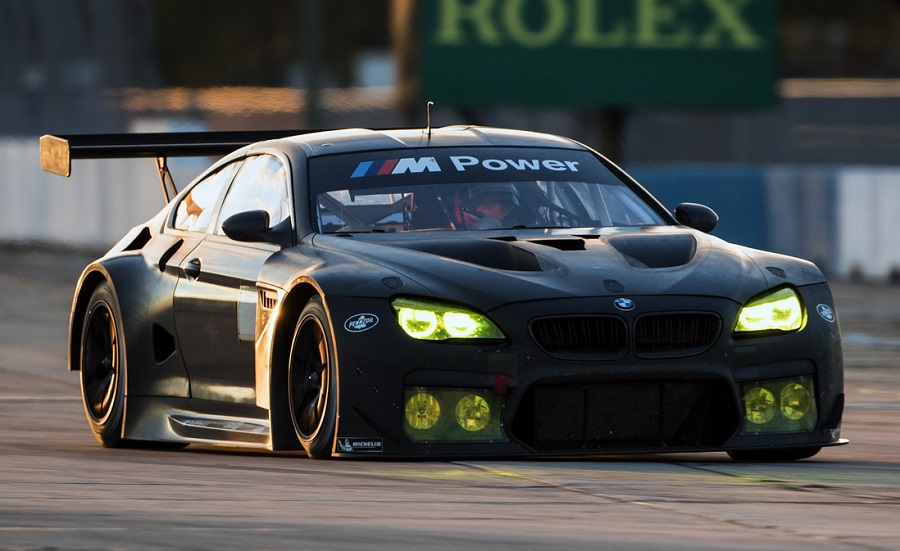 BMW M6 GTLM
4.4L twin-turbo V8
PHOTO GALLERY

The Z4 is dead. BMW is now using the M6 platform for all of it's global motorsports. The New GT3 and GTE versions will debut in January 2016.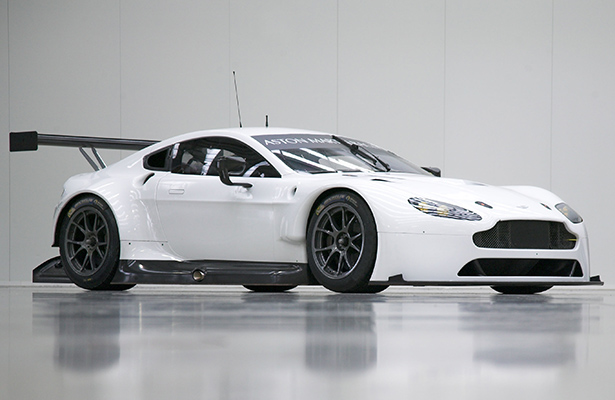 Aston Martin
4.3L V8
PHOTO GALLERY

Aston Martin most likely will only be seen in WEC this year, but they too will have a revised car. They have opted to go down the refinement route rather than an all new car by focusing primarily on the underfloor aero.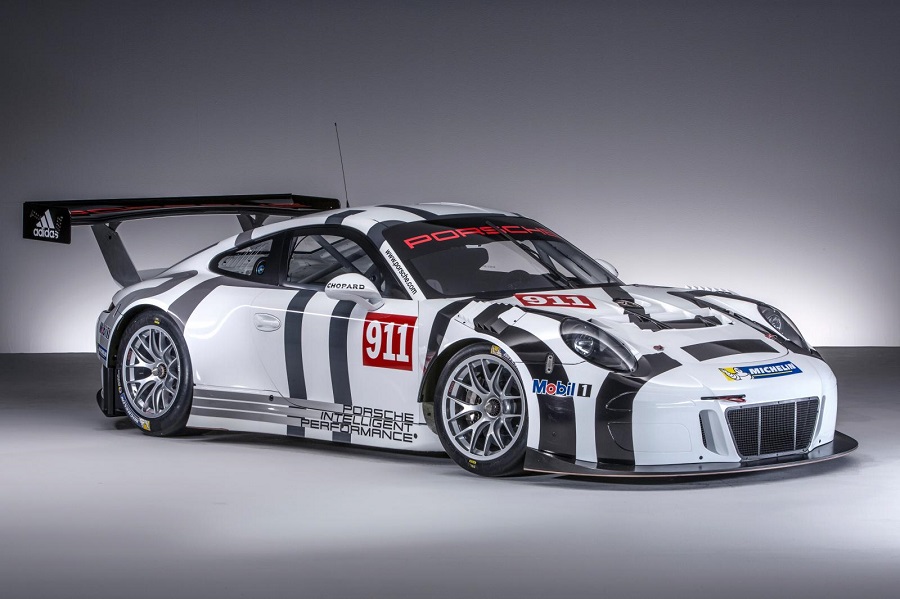 Porsche 911 RSR (GT3 car pictured above)
4.0L flat-six

Instead of building a new car for 2016, Porsche has elected to modify their current car. Each manufacturer is allowed to make one modification, granted the car fits into the defined performance window. Porsche has opted for a larger rear wing for its 2016 model. They will also carry over the same engine.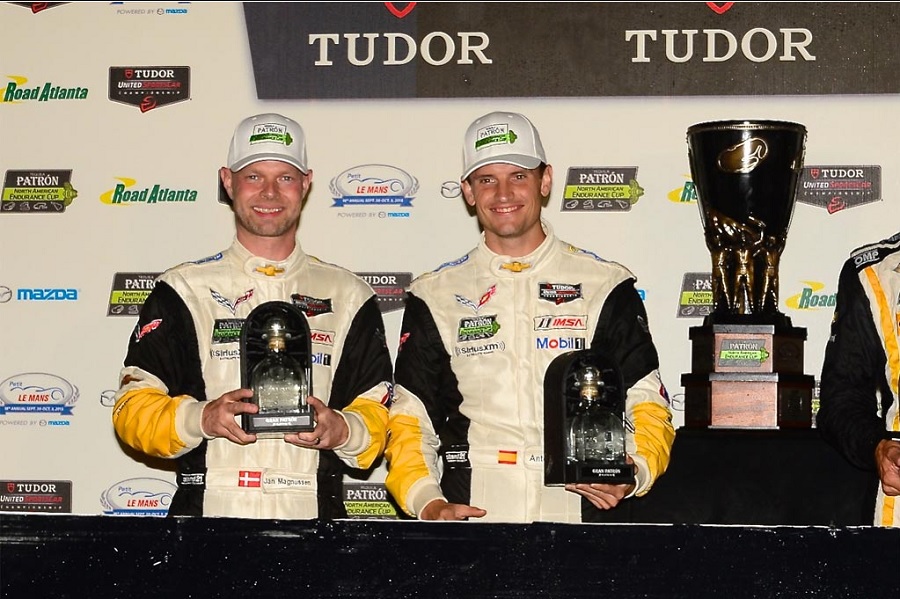 | | |
| --- | --- |
| November 09 2015 02:30:48 PM EST | |
2015 was a year of highs and lows. Victories at Daytona, Sebring, and Le Mans are the big take aways of the year. Something that hasn't been accomplished by a single team in over a decade.

Corvette Racing may not have taken the IMSA championship, but they did win the North American Endurance Championship.

Of course BoP was the big talk of the season again unfortunately. With the introduction of all new cars, and turbo-charged engines next year, IMSA will have their hands full while the fans remain on edge.


2015 IMSA Tudor United Sportscar Championship - Race Broadcasts
Daytona
Sebring
Long Beach
Laguna Seca
Watkins Glen
Mosport
Road America
VIR
COTA
Petit Le Mans


Corvette Racing has been seen testing, (VIDEO), the 2016 spec C7.R at Serbing. Most notable difference we can see to the extended rear wing and larger rear diffuser, as we have seen on others such as the Ford GT.

The primary squad of 4 drivers, Antonio Garcia, Jan Magnussen, Oliver Gavin, and Tommy Milner will all return in 2016.

More to come...


| | | |
| --- | --- | --- |
| | 2015 Petit Le Mans: Will Corvette Overcome? | |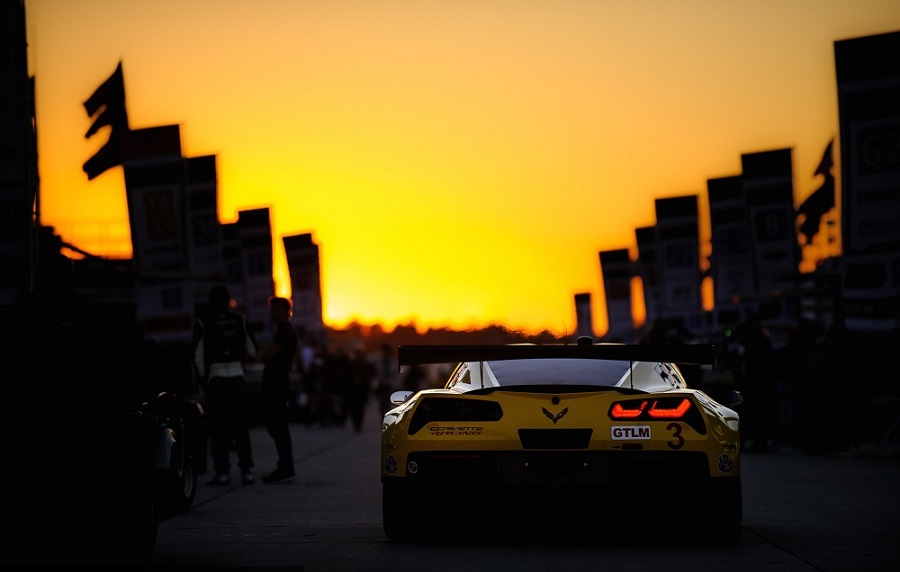 | | |
| --- | --- |
| September 29 2015 03:13:49 PM EST | Speedhunters |
First off, we would like to thank everyone who tuned into our Periscope channel over the COTA weekend. We hope everyone enjoyed it.

The race results were nothing to post about....thus why we had no post race article about it. All we can do now is look towards Petit and hope for the best.

Mathematically, the #3 drivers and team still have a chance of the championship. Corvette Racing's best opportunity is to capture the NAEC crown as they lead the points in drivers, team, and manufacture.

Here are the points going into the final race of the 2015 Tudor United Sports Car Championship season: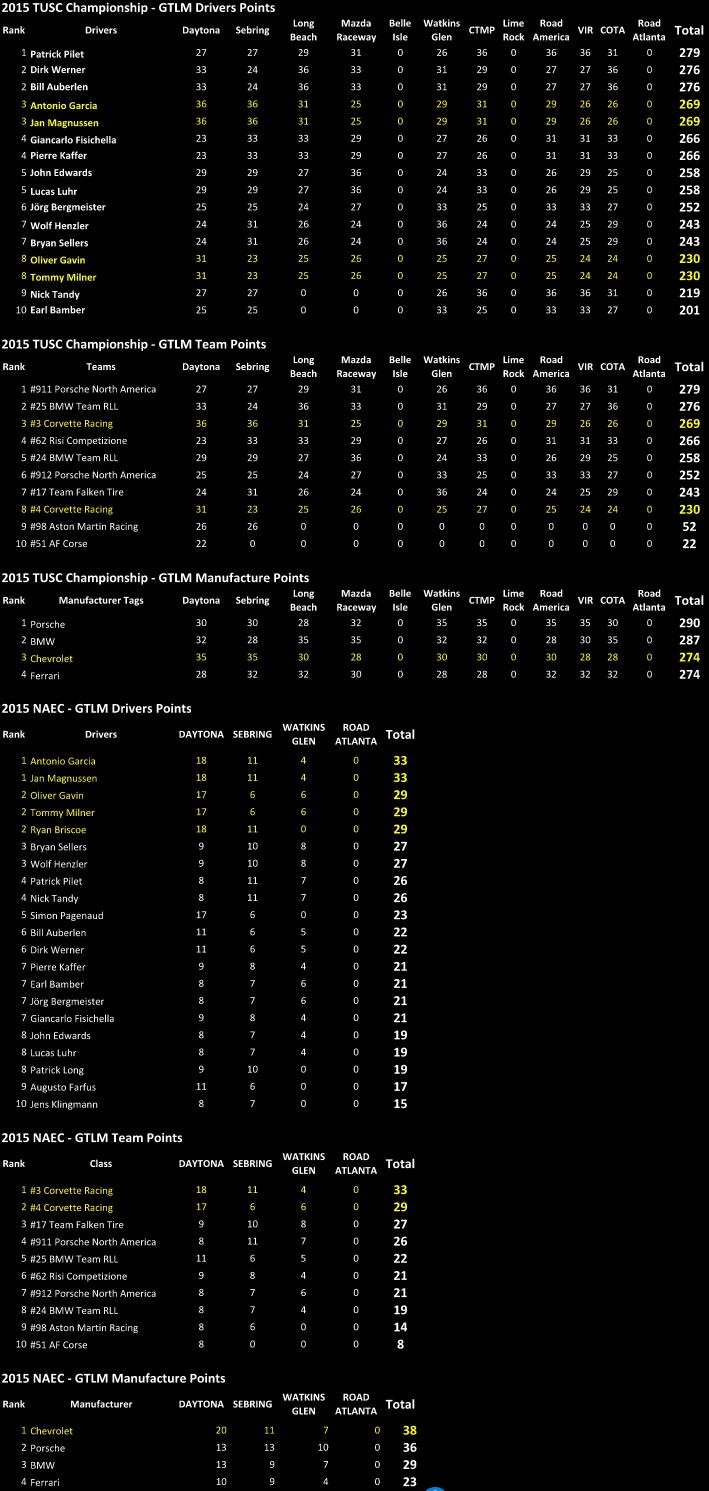 | | |
| --- | --- |
| September 17 2015 08:31:47 AM EST | |

Badboyvettes is now on Periscope! We will be using it for the first time this weekend at COTA.

Download the Periscope app and give us a follow, and you will be notified any time we go LIVE. Also, follow us on Twitter and you will see a tweet from us any time we go LIVE.

Periscope is a mobile app that allows you to broadcast first person video in real time to your followers via your mobile device camera.




| | |
| --- | --- |
| September 09 2015 06:49:05 PM EST | Marshall Pruett |

IMSA rules specify that only 3 AoP changes can be made after the first event of the season. Currently this year the IMSA has already used up all 3 changes for the GTLM class. Possibly due to the dominance from one particular manufacture recently, a 4th AoP change has been granted.

IMSA COMPETITION BULLETIN TUSC #15-10 amends the rule.

"2.2. IMSA may make an initial change within thirty (30) days from the completion of the first Event and then up to four (4) additional adjustments, which may occur at any time during the season. These changes are class specific. Individual Car types that enter late in the season, or that have not competed regularly in the Series, may receive an additional adjustment at any time, which shall not count as a change within the class."

Look for the 4th AoP bulletin to come out in the coming days before the race at COTA.