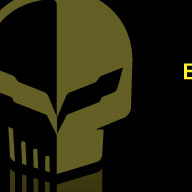 Not already registered?
Register
here.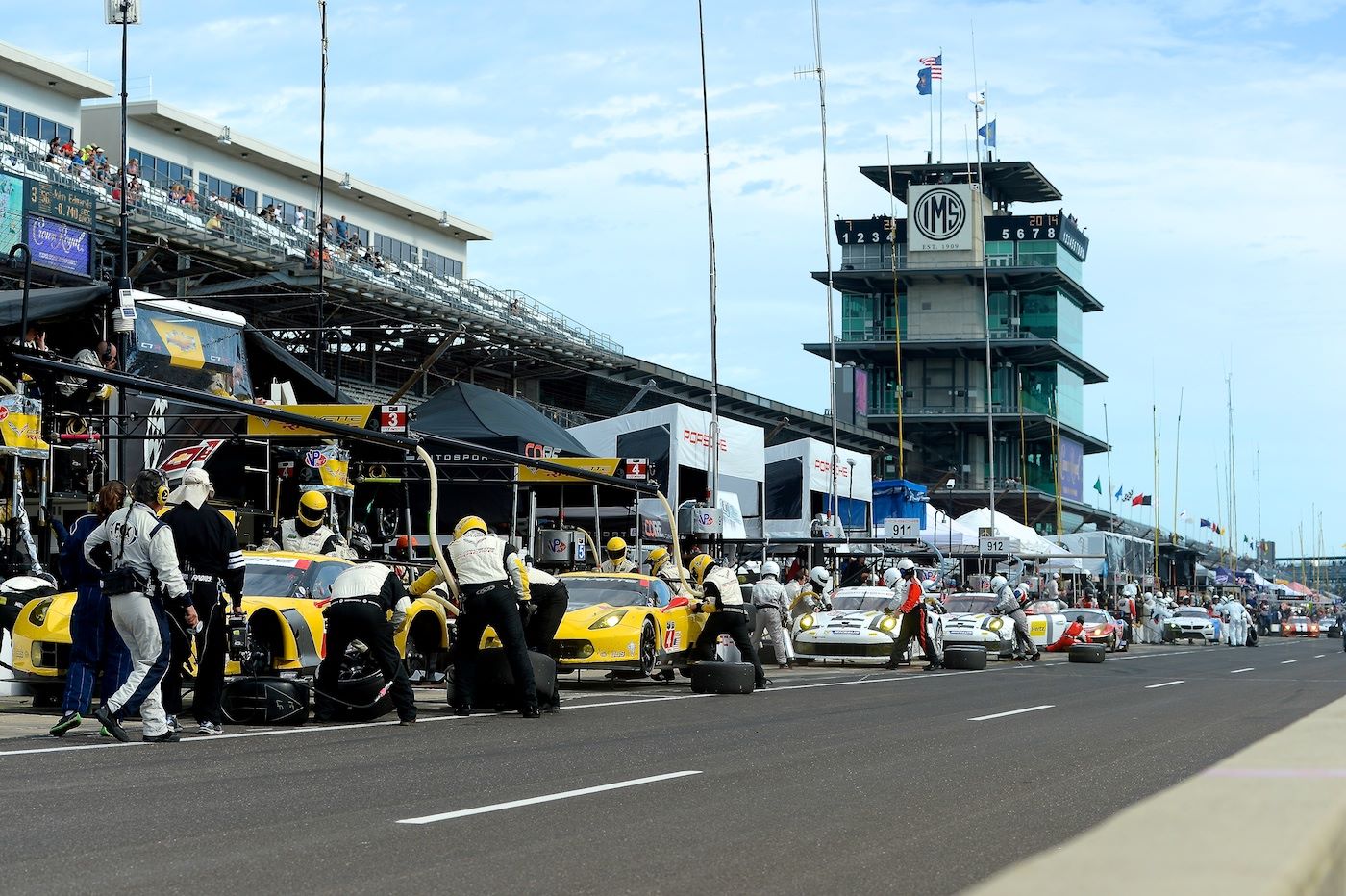 | | |
| --- | --- |
| July 27 2014 09:35:53 PM EST | |
This is the first time Corvette Racing has been to the Indianapolis road coarse. This is also the first year with the new configuration.

With the new BoP changes, qualifying was tough, although all 10 GTLM cars were within 0.859 seconds. The #3 Corvette took P6, and #4 was P10. The #3 was 0.2 seconds from pole.

QUALIFYING QUOTES:
Garcia (#3) stated, "We were two tenths off which I think I proved again that we took 100 percent out of what we had. So we have confidence toward the race. Anything can happen so we might be sixth, but we are only a tenth off second. It's very close out there. There is a lot to be gained or lost in traffic. I think that is where Corvette Racing will gain on everybody, and if we run a smart race we can go for a fifth victory."

Milner (#4) said, "It's first time here for us, and we obviously came here this weekend with some rules changes that were pretty much stacked against us. The No. 3 Corvette C7.R guys have been fast all year, qualifying up front. Now they can do no better than sixth. We are obviously on the back foot there, but I think we just missed it with the setup on our car. We were okay earlier today. We have been struggling all year a little bit with pace in our car. I think we got a little bit off plan with what we kind of set out to do this weekend. It seemed to work but I think it hurt us here in qualifying. It's so close in GTLM that if you have a bad session, that is it and you are at the back. It's not where you want to be, but the car seemed good in practice on old tires compared to our competitors. It seemed like we were quick. At least from last there is nowhere else to go but up. That is what I'm looking forward to tomorrow."

The race was no different. The Corvettes could keep pace with the GTLM pack but didn't have enough to make a pass, particularly without help from traffic.

Speaking of traffic, the #3 Corvette was spun by a GTD class Porsche 30 minutes into the race pushing them from 4th at the time to 10th. This is the 4th race in a row one of the Corvettes have had contact from another car on track.

Several cars did meet some attrition and made some mistakes. This helped the Corvettes and they ultimately finished 4th and 5th.

RACE QUOTES
Antonio Garcia: #3 Corvette C7.R
"Who knows... (without the contact) we may could have fought for the podium at the end. We've been fighting really hard the whole season to be up there. We were not necessarily the fastest but we did it by being smart. Today we had probably the slowest car out there and still managed to place fourth and fifth. I hope there will be a time where there will be a Corvette fight like we had except for P1 and P2. It was fun and really good but would be even better if it was for a win."

Jan Magnussen: #3 Corvette C7.R
"It was such a shame about the contact out there. I'm not sure what happened. I think the guy on the inside lost it and hit me, and spun me around. Up until then, the car was pretty decent. We were fighting with everybody. Traffic was really bad out there. It is really, really hard to do anything other than follow the guy ahead. I don't know if the car got damage, but it seemed we lost a little bit after the contact. We'll have to maximize our points score today. Hopefully we will have a better race at Road America."

Oliver Gavin: #4 Corvette C7.R
"I think we're gaining on the car. Chuck Houghton (No. 4 engineer) worked pretty hard on that overnight. Tommy drove a great first stint. It was pretty crazy there especially when Jan spun around, there was a lot of smoke everywhere and Tommy did a great job of missing that. When I got in, we knew it was going to be tough to the end fighting with Antonio. I had a little bit of a braking issue. I got balked up in traffic too on one lap and Antonio got by. This track makes for hectic and crazy racing. Both our cars finished with plenty of bumps and scraped. We certainly made some progress and it was good to get a good, solid fifth place with no problems. Onward to Road America to see what we can get there."

Tommy Milner: #4 Corvette C7.R
"That was a long stint but a lot of fun. Sometimes you are in the car for a long time, whatever that was, and you are racing nobody or anything, and it is boring. But that was the complete opposite of boring. That was chaos. It was just madness on the race track everywhere...every lap. There may have been three or four laps total that I did that were very calm. But it was a lot of fun. The car felt good, so the guys did a great job getting the car to where it needed to be for the race."

Interesting notes from the weekend:
-Porsche, which was allowed some BoP adjustments in their favor, were unable to make the changes in time for the Indy race, yet were arguably the strongest cars in the race. Despite one of the factory cars having engine failure and DNF.

-Corvette had the 3rd (#4 Gavin) and 8th (#3 Garcia) quickest race laps.

-Ferrari gained the most from the BoP adjustments, going from the slowest at Mosport to pole position at Indy and 2nd quickest race lap at Indy.

GTLM DRIVER/TEAM POINTS AFTER INDY
1. #3 Corvette (219pts)
2. #93 Viper (-13pts)
3. #55 BMW (-22pts)
4. #91 Viper (-24pts)
5. #4 Corvette (-27pts)

VIDEO: Indy Race Broadcast - Commercial Free

The next race is at Road America, Sunday August 10th, 6:30pm ET on FS1.

| | | |
| --- | --- | --- |
| | 2014 Season Halftime Update | |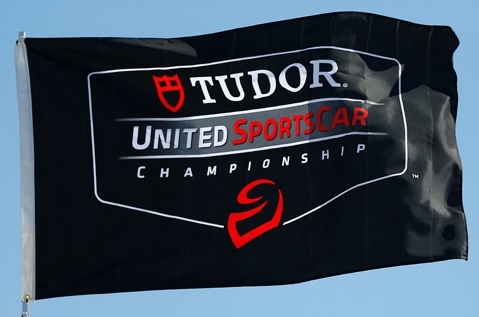 | | |
| --- | --- |
| July 19 2014 12:32:10 AM EST | |
The inaugural season of the Tudor United Sportscar Championship has seen many ups and downs, as expected. Combining the different philosophies of the American Le Mans Series and the Grand-Am series was no small task.

Thankfully for us, in the GTLM class, very little was changed, but the series as a whole has gone through some teething pains. The good news is that IMSA and all the parties involved have been working non-stop to address all issues from the fundamentals of event scheduling and set-up to the on-track product and everything in between.

Racer.com's Marshall Pruett has put together a fantastic series of articles called "State of the Union" for each of the 4 classes.

State of the Union: Prototype
State of the Union: PC
State of the Union: GTLM
State of the Union: GTD

Here are the points, as of after Mosport (Round 6 of 11)

GTLM DRIVER/TEAM POINTS
1. #3 Corvette (190pts)
2. #55 BMW (-19pts)
2. #91 Viper (-19pts)
3. #93 Viper (-20pts)
4. #911 Porsche (-25pts)
4. #4 Corvette (-25pts)
5. #56 BMW (-29pts)
6. #912 Porsche (-33pts)

GTLM MANUFACTURE POINTS
1. Chevrolet (194pts)
2. Porsche (-8pts)
3. BMW (-10pts)
4. SRT (-14pts)
5. Ferrari (-32pts)

NORTH AMERICAN ENDURANCE CHAMPIONSHIP
GTLM DRIVER/TEAM POINTS
1. #4 Corvette (28pts)
2. #911 Porsche (-1pts)
3. #3 Corvette (-2pts)
3. #91 Viper (-2pts)
4. #93 Viper (-3pts)
4. #912 Porsche (-3pts)
5. #55 BMW (-7pts)
6. #56 BMW (-9pts)

NORTH AMERICAN ENDURANCE CHAMPIONSHIP
GTLM MANUFACTURE POINTS
1. Porsche (36pts)
1. Chevrolet (-1pts)
3. SRT (-4pts)
3. BMW (-13pts)
5. Ferrari (-18pts)

Corvette Racing has had a fantastic season thus far. Out of the box, the new C7.R has been major leap forward from the C6.R. Minor mechanical issues hurt the team in the first two rounds but since then the team has won 4 races in a row, and had a podium finish at Le Mans.

Unfortunately it has been the #3 Corvette that has gotten all the glory. Although the #4 Corvette has performed well, luck has not been on their side. Other competitors causing contact with the #4 in all of the past three rounds have taken the team out of podium contention each time. Oliver Gavin tells us at the most recent round at Mosport the #4 Corvette had suffered from a chassis imbalance.

Gavin states - "Before we head off to Indianapolis for the next round of the United SportsCar Championship, our car is going to be thoroughly examined and all the set up decisions we've made over the last few races will be analysed and re-examined to try and figure out the chassis imbalance we've had. It feels like with five races to go we're starting from zero again but hope we can now all look forward and not back."

7/17/14 a new set of BoP changes were released for the GTLM class. The Porsche 911 RSR has received a 0.7 mm increase in air restrictor. Additionally, the Porsche is permitted to use a 25 mm larger front splitter and reconfigured rear wing

The Ferrari sheds 30 kg, gains a 0.6 mm larger air restrictor, adjustment in the height of the rear wing, and can run in its 2011 rear wing profile.

The Corvette C7.R gets 25 kg of additional weight, while the BMW Z4 GTE loses 15 kgs.

Five rounds remain in the 2014 season - Indianapolis, Road America, VIR, COTA, & Petit Le Mans

REMINDER - The next round at Indianapolis is on FRIDAY 7/25/14 at 7pm ET on FS1


| | |
| --- | --- |
| July 14 2014 10:35:10 PM EST | |
For round 6 of 11 we head north of the border to Canadian Tire Motorsports Park (Mosport).

Corvette has dominated this track, winning 12 times in the past 15 years.

Jan Magnussen and Antonio Garcia in the #3 Corvette C7.R have been on a roll, coming off of 3 wins in a row is the ultra competitive GTLM class, while their team mates Tommy Milner and Oliver Gavin in the #4 Corvette C7.R have had the pace, but have lacked the luck so far this season.

In qualifying the #3 car took P2 while the #4 car was struggling with the setup and took P4. Top 5 in GTLM were within 0.3 seconds. The #93 Viper took the pole.

A heavy rain came through the morning of race day and Corvette Racing took 1-2 overall in morning warm-up, ahead of the top class prototypes.

As race time came, the rain disappeared and we had a sunny and dry racetrack. We saw a close battle, what we are calling Jake vs The Snake, for the first hour until the #93 Viper ran off course and the #3 Corvette took the lead. At that point it was just a matter of executing the perfect pit stops and managing traffic. The #3 crew performed flawlessly and took home their 4th victory in a row.

The #4 Corvette was running well and was up to P3 until a slower GTD class Ferrari made contact and spun our the Corvette. No damage was done to the car, but this put the Corvette down to P7, virtually killing any chance of a podium finish. The race went caution free and the #4 finished P7. This is the 3rd race in a row that the #4 Corvette has been taken out of podium contention by another car on track.

VIDEO: Qualifying
VIDEO: Race Broadcast

Driver Points, Post-Mosport:
1. ANTONIO GARCIA / JAN MAGNUSSEN (190pts)
2. BILL AUBERLEN / ANDY PRIAULX (-19pts)
2. MARC GOOSSENS / DOMINIK FARNBACHER (-19pts)
3. JONATHAN BOMARITO / KUNO WITTMER(-20pts)
4. OLIVER GAVIN / TOMMY MILNER (-25pts)

*Driver/Team/Manufacture points are not officially posted as of the time of this post. When they are posted, they can be found HERE.

The next round is at the Indianapolis road course, FRIDAY 7/25 at 7:00pm ET on FS1

For daily/up to the minute news between and during races, please follow us on Twitter @badboyvettes.
| | | |
| --- | --- | --- |
| | 2014 Watkins Glen: Results | |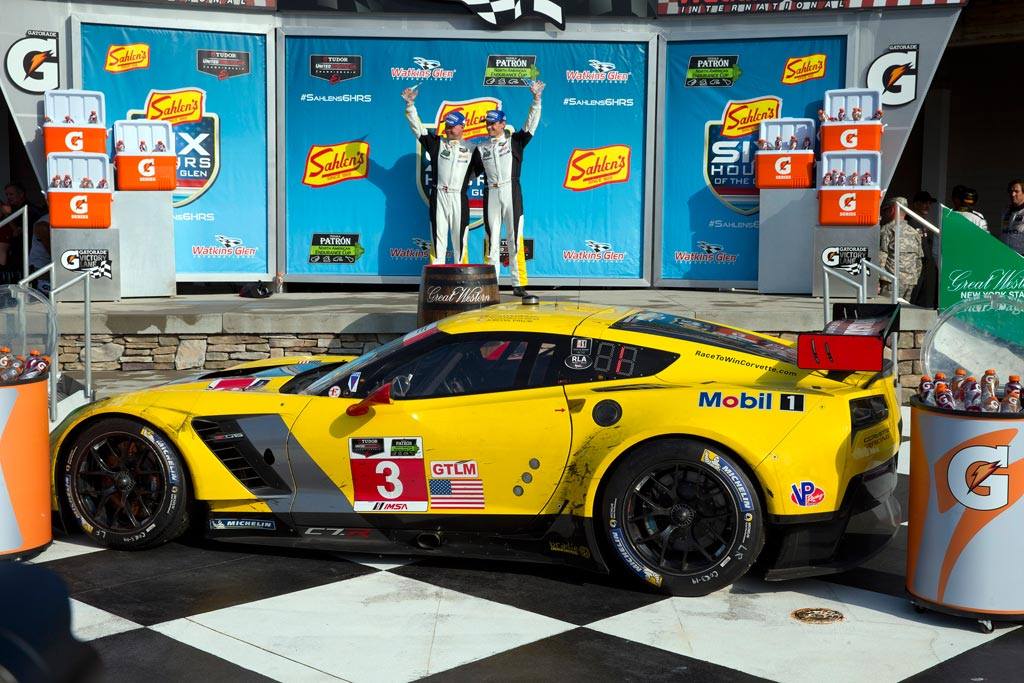 | | |
| --- | --- |
| July 01 2014 12:50:26 AM EST | |
Corvette Racing has never been to Watkins Glen in their 15 years of racing.

While the team was in France for the 24hrs of Le Mans, most of the other GTLM teams were at WGI testing. Meanwhile Corvette Racing had less than 2 weeks to ship the cars back to Pratt & Miller, rebuild the cars, and arrive at WGI for the weekend.

Qualifying: Top 9 in GTLM covered 1 second. #3 Corvette was P2, and the #4 Corvette was P7.

Race: After 2 laps, Jan Magnussen put the #3 Corvette C7.R into the lead.....and never looked back. The #3 car lead nearly flag to flag to take their 3rd victory in a row.

Tommy Milner in the #4 Corvette drove from 7th on the grid to 2nd within the first 5 min of the race. The pair lead the the race 1-2 for 5 hours until the #4 Corvette was called into the penalty box for a stop and go, pushing them down to 4th.

The penalty was originally a stop plus hold for 70 seconds, but it was under review for over an hour. After a full driver stint, the call was made for the stop and go penalty, killing the #4 car's race. The incident in question was questionable at best, and did not deserve a penalty. See for yourself. The pass happenes after 8:00.


| | | |
| --- | --- | --- |
| | 2014 Le Mans 24hr: Results | |
| | |
| --- | --- |
| June 16 2014 06:38:53 PM EST | |

Just before the official test day, there was an official BoP test for the GTE manufactures. At the same time, the Corvette C7.R received it's official ACO homologation.

Despite some politicking from a certain British manufacture, the ACO got the BoP spot on. All of the manufactures were competitive and all lead the race at one point.

Pre-Race Attrition:
-The #99 GTE-Pro Aston Martin was crashed in practice Wednesday night and was written off. No new chassis was available.
-#71 GTE-Pro Ferrari was crashed Thursday during qualifying and was written off. Luckily a new chassis was available and the team built a new car for the race.
-#92 GTE-Pro Porsche was crashed Thursday during qualifying, but was fixable. The car did not qualify and started from the back.

Qualifying:
-Apart from the pole setting #51 Ferrari, which managed a magic lap a full second ahead of P2, it was very close.
-P2 through P6 were within a second. Over the span of 8.5 miles that is extremely close.
-Corvettes qualified P2 and P4.

Race:
GTE-Pro is the best of the best from Corvette, Ferrari, Porsche, and Aston Martin. For the first 12 hours the lead changed constantly between all 4 makes, but as the race went on attrition and luck caught many teams out.
-#91 Porsche was caught in an accident in the rain, causing it to go in the garage for repairs
-#71 Ferrari was destroyed in a crash in the rain
-#73 Corvette was caught behind the safety car on 3 separate occasions, putting them nearly a 1/2 lap behind from the GTE leaders each time. They also had the ACO mandated air chuck safety on the air jacks break, causing more time in the pits to fix.
-#74 Corvette was told to come in because the illuminated door number wasn't bright enough. The team had to replace the door. Later they had a differential leak causing the alternator belt to slip and come off. They stopped for repairs twice to fix both issues.
-#97 Aston Martin had power steering issues

The only car that had a flawless race was the #51 Ferrari, and rightfully so they won the race.

Despite their issues, the #73 Corvette of Jan Magnussen, Antonio Garcia, and Jordan Taylor kept the hammer down and fought back and finished P2, only 1 lap down from the leader. A solid effort by all. Garcia, in his final stint of the race, posted the 2nd fastest lap of the race at 3:53.869, nearly 1 second quicker then the pole time. The #74 car finished P4

Official Press Release
PHOTOS: Test Day
PHOTOS: Race Week
Race Results





| | |
| --- | --- |
| June 07 2014 07:18:19 PM EST | |