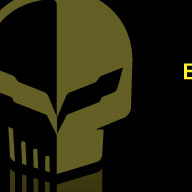 Not already registered?
Register
here.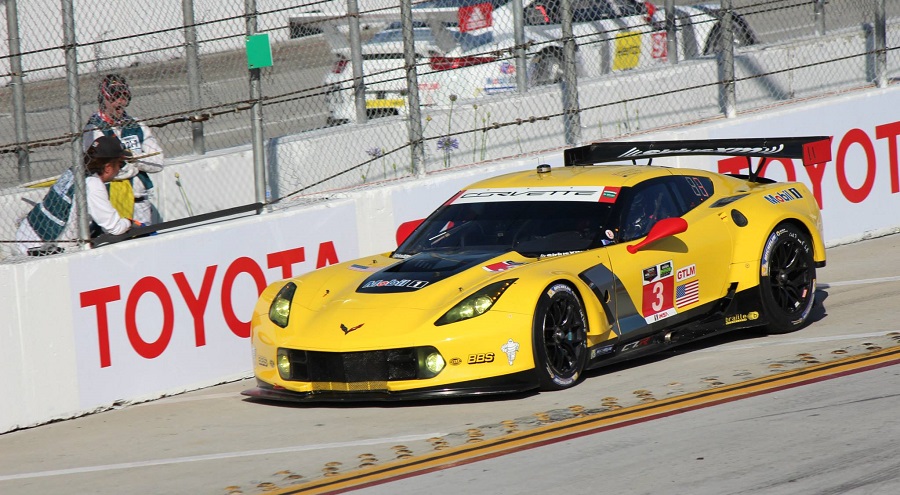 | | |
| --- | --- |
| April 24 2015 06:16:03 PM EST | Chris Draper |
Long Beach is always a high risk race, but this 100 minute sprint provides the same points reward as the 24 and 12 hour races.

Corvette has traditionally never been the quickest cars at Long Beach, but have won many times before. In 2014 the #3 Corvette drove away with a win by getting by a slower prototype car at the start and created a gap between the rest of the field. In 2015 IMSA changed the rules and not have the prototypes and GTs start separately. This did not favor the Corvettes and allowed the faster Ferrari and BMWs to pull away from the rest of the GT pack.

The #4 Corvette, driven by Oliver Gavin at the time, was spun by one of the Porsches near the start of the race. No major damage was done to the car, but crucial time was lost and the #4 was never able to regain any higher than 7th place.

The #3 Corvette, driven by Jan Magnussen and Antonio Garcia ran a flawless race and were able to come home with a 3rd place podium finish, despite their lack of pace to the front runners.


ANTONIO GARCIA
"We had a very clean run. The pace we showed is what we had. Jan had on to the lead cars in the initial 40 minutes. I could see at the end of his stint he was starting to struggle, and I knew I had to go 20 minutes longer in my stint. After a great pit stop by the Corvette Racing crew - the driver change and the service went really smooth - I found myself in third position and could challenge the second-place BMW. For about 10 laps I had the pace but I think I probably killed my tires trying to overtake him. I suffered with understeer and decided there was still a long way to go and I couldn't really follow them. From that point on, we had to think about the championship, too. Coming out with third-place is good for Chevrolet and Corvette Racing in the championship. We just need to carry on and keep that momentum that we have."

JAN MAGNUSSEN
"For the pace we had today, a podium is absolutely a fantastic result. It's good points. We didn't really have enough to go for a win. To come through third today though is a great finish for Chevrolet and the team for the championship. I was quite happy with the car. It got pretty slippery in my stint. Maybe we were running a little higher tire pressures. It was pretty hard to hold off the Porsche. He took four new tires for the race… took a penalty for it but still caught me up and gave me a hard time. I didn't really have the speed to stay with the BMWs and Ferrari."

OLIVER GAVIN
"I was on the inside and we all ran out of room. Our race was shaped by the contact with the Porsche and being turned around. It was very disappointing. Once again we had a good car and a very fast car. It's just immensely frustrating again. But we will move on to Laguna Seca and try to gain some positive momentum."

TOMMY MILNER
"This is one of those races where you need to race hard right from the start, and we did that although maybe a little too hard, unfortunately. That's just racing at Long Beach. You have to race hard here. You dont want to make contact. But the car had just superficial damage. We can change that, move on to Laguna Seca and get a better result there."

VIDEO: 2015 Long Beach - Qualifying
VIDEO: 2015 Long Beach - Race

PHOTOS: Photo Gallery of the 2015 LBGP Weekend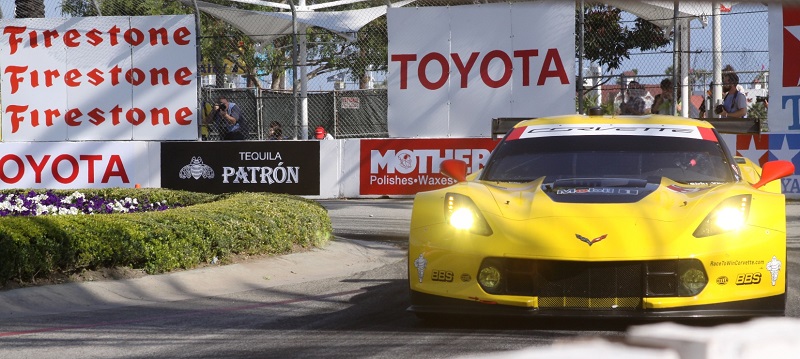 | | |
| --- | --- |
| April 13 2015 07:53:18 PM EST | |
| | | |
| --- | --- | --- |
| | 2015 Sebring 12hr: Post Race Info | |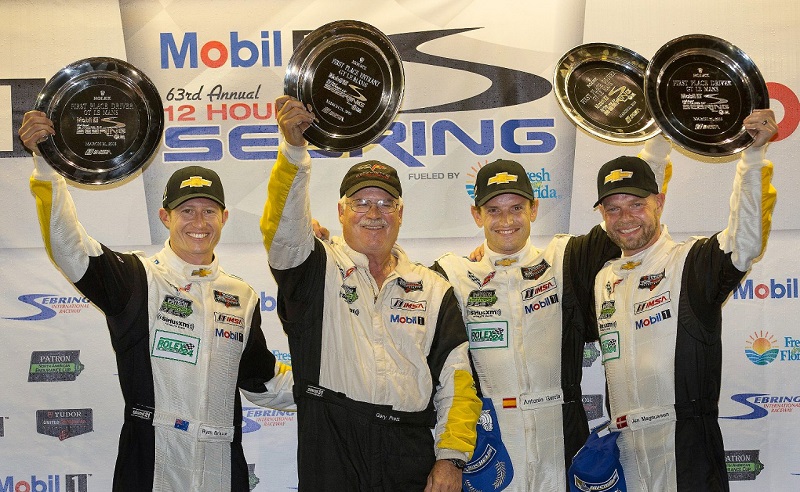 | | |
| --- | --- |
| April 09 2015 05:11:06 PM EST | |
The Sebring curse is over. The #3 Corvette claimed victory for Corvette Racing for the first time since the team moved away from GT1.

ANTONIO GARCIA
"I think strategy was a key thing here. I mean we definitely didn't have the fastest car out there, but consistency was the key thing. We were putting pressure on them. Even though we were not able to be in the lead and pull away like at Daytona, we were hammering (the leaders). We didn't want them to bail or just to take it easy. Maybe that is why they caught some problems, but at the end strategy was the key thing. Maybe they would run into problems, but they had to stop anyway. So, for Corvette Racing again the strategy was brilliant. I'm pretty happy for these two guys (Magnussen and Briscoe) and two in a row. I can't say more."

JAN MAGNUSSEN
"Sebring ranks high. It's one of the biggest victories you can get. To win this way like was said before we didn't have the fastest car, but we had a fantastic team and good strategy. Antonio, the closer, was fantastic.

"I have to say that two hours before the end of it, I didn't think we would have a shot at winning. Once it became a fuel race, everything changed. We knew that a safety car would mess things up again. But this another fantastic day. A big thanks to the entire Corvette Racing team and to all the Corvette owners who came to support us and cheer for us the whole way. It was fantastic."

RYAN BRISCOE
"I know, it's hard, I wish I could stay and be the third guy at all the races. What a great start to the year. This team has just been working tirelessly. We had some bad luck in these first two races last year. I think it's really turned around for us. I mean just not making mistakes. The car has just been absolutely rock solid. I'm just so thrilled to be a part of this team and winning races. It's awesome.

"This was just absolutely perfect running with great pit stops - purely just fuel and tires and drivers. There were no problems at all. It's great to be rewarded with the wins for that preparation. The team is just doing a great job. I feel lucky to be a part of it all."


TUDOR CHAMPIONSHIP - TEAM POINTS
1. #3 Corvette - 72 pts
2. #24 BMW - 58 pts
3. #25 BMW - 57 pts
4. #62 Ferrari - 56 pts
5. #17 Porsche - 55 pts
6. $4 Corvette - 54 pts
7. #911 Porsche - 54 pts
8. #98 Aston Martin - 52 pts
9. #912 Porsche - 50 pts
10. #51 Ferrari - 22 pts

NAEC - TEAM POINTS
1. #3 Corvette - 29 pts
2. #4 Corvette - 23 pts
3. #17 Porsche - 19 pts
4. #911 Porsche - 19 pts
5. #25 BMW - 17 pts
6. #63 Ferrari - 17 pts
7. #24 BMW - 15 pts
8. #912 Porsche - 15 pts
9. #98 Aston Martin - 14 pts
10. #51 Ferrari - 9 pts


Next up for the Tudor Championship is Long Beach, April 17-18.
| | |
| --- | --- |
| March 16 2015 10:32:14 AM EST | |
| | | |
| --- | --- | --- |
| | 2015 Rolex 24hr at Daytona: Results | |
| | |
| --- | --- |
| January 27 2015 04:40:33 PM EST | |

There was a lot of anticipation coming into the 2015 Tudor Championship season. Last year there was a big learning curve by IMSA with the merger of the 2 series, and also Corvette Racing with a brand new car.

First off, we would like to show IMSA major kudos for a much improved show, and no major post race controversy. Everything ran like a well oiled machine. Nice Job!

Second, Corvette Racing once again proved that they are the best in the business. Both cars ran a flawless race apart from some late race contact the #4 made with a couple slower prototypes.

Normally we like to give a detailed breakdown of what happened, but here is the fact. The first 12 hours were very uneventful as far as attrition goes. It was a hard fought, 24hr sprint race from start to finish. The car that had the least amount of issues won.

Ferraris all retired with mechanical issues. Porsches crashed into each other. BMWs both suffered crash dammage. And the Aston Martin had early mechanical problems and was never a factor. It was a dominant victory for Corvette. Let's enjoy this one!

VIDEO: Corvette Racing Celebrates as the #3 Crosses the Finish

ANTONIO GARCIA - #3 CORVETTE C7.R
"I knew that yellow was coming. I don't know how many races we actually won last year. There was that one at Watkins Glen and a few more. I just can't thank the whole team and Corvette fans enough and Corvette Racing and all the guys and these two drivers (teammates). We all did amazing. We stayed out of trouble. The car is in perfect shape. Not a single touch. I think that's what it takes just to keep it alive and bring it home in one piece, that's the thing. So, again, finally I get this watch and I think these guys were waiting a few years for that (laughs).

"I feel like I'm getting to be an expert in these last-minute finishes. We had a few last year and luckily we won all of them. I'm happy about that but there was a lot of pressure. If I had to choose, I'm glad I was in the car because I wouldn't have been able to stand back in the pit box. Everything was perfect. It was 24 hours of fuel, Michelin tires, a few sets of brake pads and windshield tear-offs. And that was it. That's the key. We all drove fast but careful. The thing about this race is that you need to keep everything in one piece for the end. We kept the car alive and working to the end. I'm really excited."

JAN MAGNUSSEN - #3 CORVETTE C7.R
"Well, it's just a fantastic feeling. When you arrive at the race and the car just comes alive and you feel you have a car that you can race with, and you can attack, and you can be fast when you need to; then you've got to be lucky. You've got to stay out of trouble and run to your plan and I think everybody on the No. 3 car, the crew, the drivers and everybody just performed perfectly today. We were fast and made no mistakes and pushed when we had to and relax when we needed to."

RYAN BRISCOE - #3 CORVETTE C7.R
"Yeah, it's awesome. I'm so proud. There's a lot of pressure to do my part and this team just gave us a car that was a dream to drive. We started off struggling a bit I think. The key was Friday in final practice. We really got the car dialed in and it was just so consistent through the whole race and was really, really good. I couldn't wish for better teammates and a better team to race for."

OLIVER GAVIN - #4 CORVETTE C7.R
"Yeah, we've got to take some huge prestige from this today. It was a hard-fought race with many, many competitors. It was wheel-to-wheel action throughout the 24-hour race. Yet, each time you got into the car, you had to be absolutely 100 percent and fully on your game. Otherwise, somebody was going to steal a march on you and take positions away or push your throat. But it really was a 24-hour sprint race with a huge amount of incidents and accidents and lots for the fans to see and great Corvette fans here. It was just amazing to see the Corral and all the people here. It was just wonderful. But also, today will be remembered for the victory and the result for the No. 3 car and the way that Antonio (Garcia) and Jan (Magnussen) and Ryan (Briscoe) drove today. It was fantastic. They just did a phenomenal job. You've got to take your hat off to those guys. It was their day. It was great for the team and great for the program and great for Team Chevy. I'm happy and really thrilled for the team. And I'm very proud of my guys and the way that they kept picking up with the little problems that we had with our machine and fixing them and finding solutions. They were absolutely phenomenal with that. So, once again I've got to say a big thanks to them and I'm proud of my teammates as well, Simon (Pagenaud) and Tommy (Milner) for doing a wonderful job behind the wheel. It's been a tough day, but absolutely very rewarding."

TOMMY MILNER - #4 CORVETTE C7.R
"It was a great finish. A first and third at a tough race like this, for as hard as all of us in our class raced, it's a testament to this team and this car and all these engineers that build a car that we can beat and batter and bruise and every other b-word you can think of, and battle with other cars in our class and come out first and third is amazing. This Corvette was one of the best race cars I've had here, ever. It was super competitive; fast on the straight line, and great on the brakes. It was a lot of fun to drive."

SIMON PAGENAUD - #4 CORVETTE C7.R
"I had a great time. The Corvette Racing team welcomed me really well. It was my first time with Team Chevy as well and it felt really nice. The Corvette C7.R is a beautiful car and very competitive. I was really impressed with the GT class and I understand why Corvette Racing is so involved with this series. It's so competitive between all the competitors and between all the manufacturers. I think it's an incredible series. Every lap, it's one-tenth here and one-tenth there, and you try to gain time on the others. When you end up, after 24 hours, on the podium here in Daytona, you've accomplished something exceptional. And furthermore, Corvette Racing accomplished two cars; and one of them won. So, congratulations to the whole team. I'm very happy to be part of this team and I look forward to Sebring already."


VIDEO: Qualifying
VIDEO: Race - Part 1
VIDEO: Race - Part 2
VIDEO: Race - Part 3
VIDEO: Race - Part 4
VIDEO: Race - Part 5
VIDEO: Race - Part 6
VIDEO: Race - Part 7


PHOTO GALLERY




| | | |
| --- | --- | --- |
| | 2015 Rolex 24hr at Daytona: Info | |

| | |
| --- | --- |
| January 20 2015 02:10:28 PM EST | |