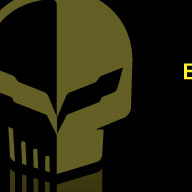 Not already registered?
Register
here.
| | | |
| --- | --- | --- |
| | 2012 from Corvette Racing"s POV | |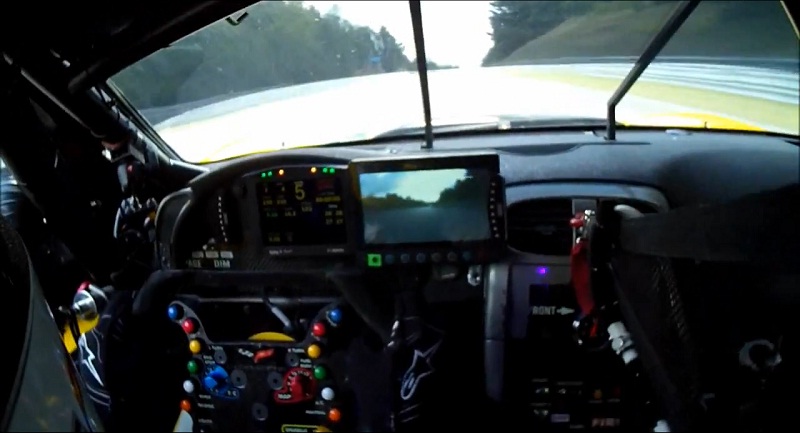 | | |
| --- | --- |
| January 01 2013 12:52:58 AM EST | |
| | | |
| --- | --- | --- |
| | Corvette Racing Testing at COTA | |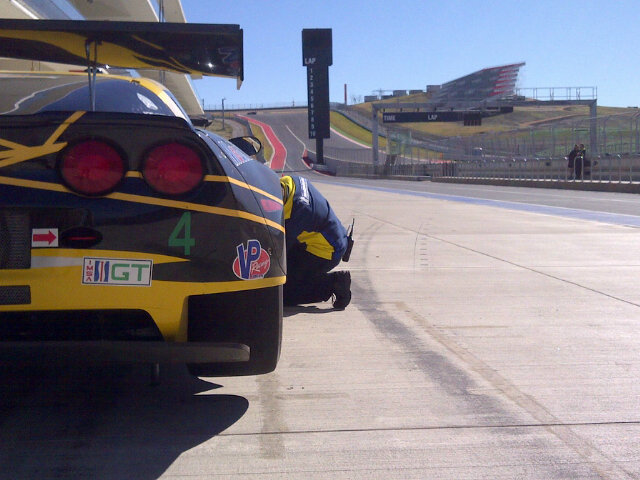 | | |
| --- | --- |
| December 18 2012 11:30:02 PM EST | |
| | | |
| --- | --- | --- |
| | Corvettes at Bondurant 2012 | |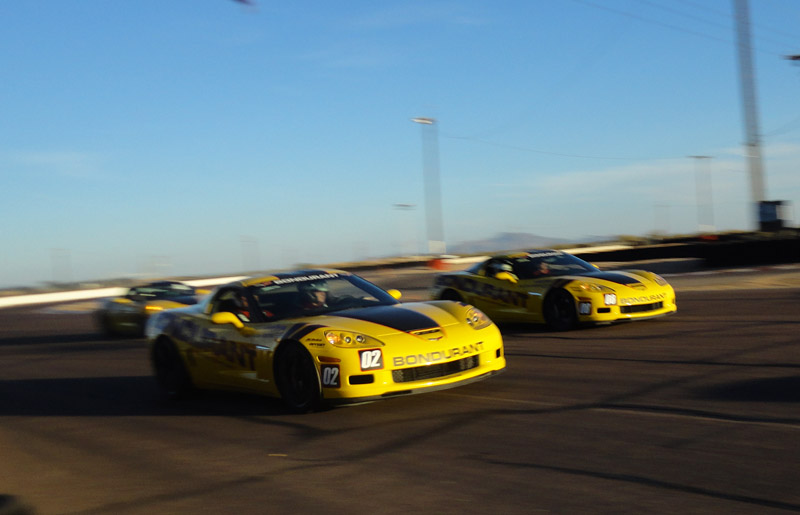 | | |
| --- | --- |
| December 11 2012 07:29:42 AM EST | |
Over the past weekend of December 8th and 9th, a very special event was held - the first annual Corvettes at Bondurant, and we where there, and so was Jake !

This 2 day event allowed Corvette owners to bring their own cars (or rent one in our case) and learn how to use the true potential of America's Sports Car, all for a very reasonable $250.

Activities each day included a basic performance driving class by Johnny O'Connell, exercises on the road course, drag strip, and autocross, and hot laps with the pros. At the end of day 1 dinner was served in the Bondurant Museum followed by stories shared by Johnny O'Connell, Darren Law, Bob Bondurant, and Doug Fehan.

It was a real privilege and honor to hear everyone's stories, especially the legend himself, Bob Bondurant. His school has been teaching for 44 years, taught over 500,000 students, and has saved countless lives.

Ultimately, what we all took away from this event was that Corvette is the "World Beater" that it has become do to American engineering, hard work, and the support and enthusiasm of its followers. The technology transfer from the Corvette Racing program has transformed the car into the most bad ass machine available to buy today. We pounded our cars both days and not a single car had any kind of failure, a true testament to the product that comes out of Bowling Green, Kentucky.

We would like to personally thank Doug Fehan for taking time out of his busy schedule to come out and hang out with us for the weekend. We would also like to thank Bob Bondurant and his wife Pat for holding this fantastic event, and are grateful to have been a part of the first one. We look forward to returning in the future many more times. I would also like to thank a great person, Kit Lo, for allowing us to share the car he personally rented for the weekend. This once again proves that Corvette owners and enthusiasts are the best group of people in the world.

If you ever get the opportunity to participate at the Bob Bondurant School of High Performance Driving, whether it be a class or a special event like this one, we urge you to seize it. It will be something you will never forget.

Our Pictures
Hot Lap Video
Autocross Video - we did much better on Day 2 but no video

If you are interested in taking a class at Bondurant, visit their website Bondurant.com and follow them on Facebook for all upcoming event information.
| | | |
| --- | --- | --- |
| | The ALMS Privateer C6.R That Almost Was | |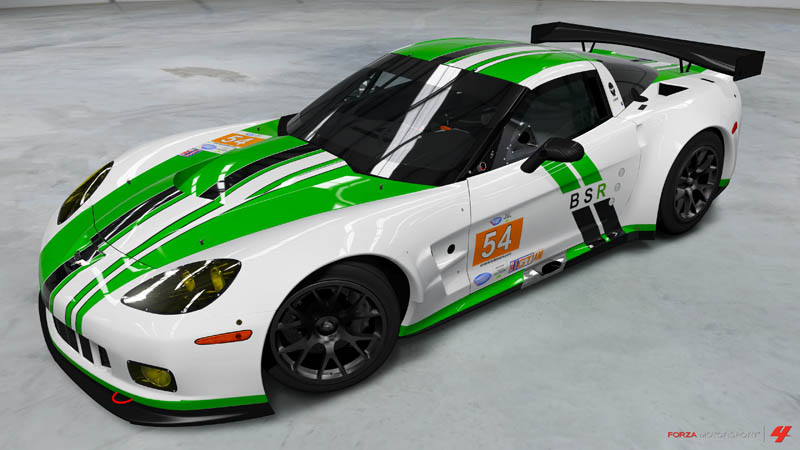 | | |
| --- | --- |
| November 23 2012 01:54:42 PM EST | |
Black Swan Racing, two time ALMS GTC Class Champions where looking at purchasing a used Pratt & Miller Corvette C6.R for the ALMS GTE-AM class that will never exist.

Black Swan Racing team owner and drive Tim Pappas and co-driver Jeroen Bleekemolen dominated the all Porsche ALMS GTC class in 2010 and 2011. For 2012 the team made a big switch up to the LMP2 class. Unfortunately after an accident at Long Beach and with Lola going into bankruptcy, the team was unable to aquire parts and had to pull the plug on it's LMP2 ambitions.

Pappas was a big pusher for the 2013 ALMS GT-AM Class. In the days before the race at 2012 Mid-Ohio round, Jeroen Bleekemolen posted on Twitter that he was testing with Corvette Racing at Mid-Ohio, and the rumors started flying.

Rumor had it that Pappas had his finger on the trigger to purchase the Corvette right as the news of the ALMS/Grand-Am merger took the world by storm and surprised everyone.

It is unknown at this point what the future holds for Black Swan Racing, but we wish them the best.

The above picture was created using the Forza Motorsport 4 livery editor showing what the car may have looked like.
| | | |
| --- | --- | --- |
| | Relive the 2012 ALMS Season | |
| | |
| --- | --- |
| November 17 2012 01:47:51 PM EST | |




| | |
| --- | --- |
| October 31 2012 02:24:09 PM EST | |

We are very sad to report that racing legend and Corvette icon John Fitch has passed away today. He was 95 years old.

John was a true pioneer in the industry and was a key player in the development of the Corvette and it's racing legacy. He drove everything from the 1957 Corvette SS, 1960 Le Mans winning Corvette, and many more. His story is forever documented in the recent documentary The Quest.

John was also an innovator of safety, engineer, and designer, on top of his storied racing legacy.

His spirit will be truly missed. We send our prayers out to his family and friends.

RIP friend.