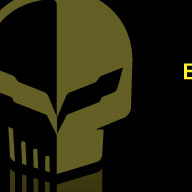 Not already registered?
Register
here.
| | | |
| --- | --- | --- |
| | 2014 Petit Le Mans: What to Expect | |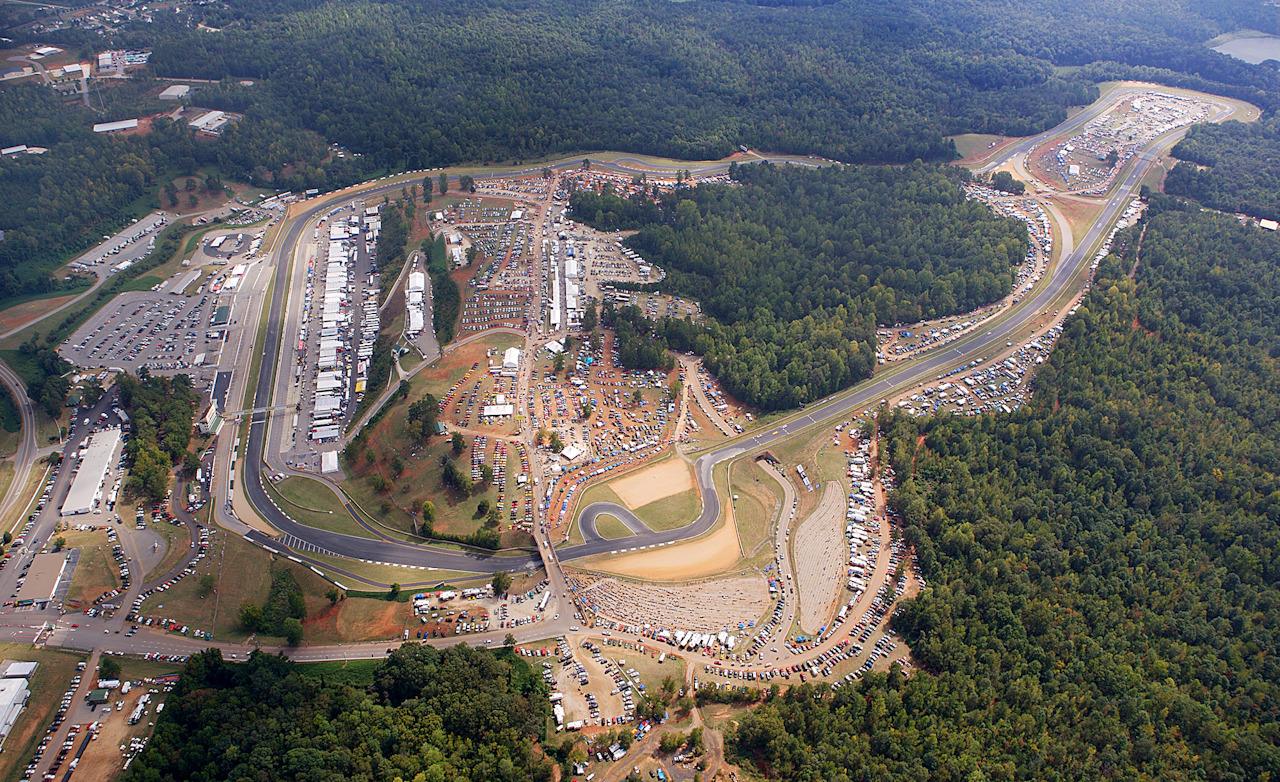 | | |
| --- | --- |
| September 25 2014 09:21:27 PM EST | |
Going into the merger, everyone collectively on both side said the same thing......leave GTLM alone. For years, the ALMS GT class had been the closest and most competitive GT racing in the world. The new IMSA, now under ownership of NASCAR, have managed to destroy all that was good about that class by using a sledge hammer, instead of a scalpel to managed BoP/AoP throughout the 2014 season, on top of the countless terrible officiating calls.

Corvette Racing was not alone when it came to being shafted by the IMSA technical team.
-Ferrari went from being far off pace to being the class of the field, winning 2 races in a row with ease, then at COTA was dead last over 1.5 seconds off pace.
-Corvette managed to win 4 races in a row, mainly due to slower prototype traffic getting in the way of the other GTLM competition. They were never the quickest, but was handed a massive weight penalty. Clearly a move by IMSA to manage the points battle.
-Porsche won the first 2 races then went silent. Mid season they got some huge BoP breaks but still managed to be mediocre until the final BoP of the season was released before COTA. Porsche goes out and qualifies 1-2-3. Guess who has been sandbagging?
-Viper may be the only car that BoP was managed properly all year, and their results clearly show it.

IMSA will advertise that the GTLM points battle is extremely close and it all comes down to the last race. Anyone can win the championship! That may be true on paper, but we know the truth. The hand writing is on the wall unless there is some bizarre attrition at Petit.

For the sake of the sport, this is not fair for the fans, drivers, teams, or all the manufactures who write the checks to keep this series alive.

We have heard from many fans that had purchased tickets to go to Petit, but have chosen not to go because of the BoP situation. We have also heard from many fans who will not be watching the race on TV. Keep in mind many of these fans are also customers of these manufactures. If these customers steer away from the series, so may the manufactures if this series does not get it together for the 2015 season and beyond.

TUSC Team Points Post-COTA
1. 300 points - #93 Viper
2. 293 points - #3 Corvette
3. 283 points - #91 Viper
4. 277 points - #62 Ferrari
5. 276 points - #55 BMW
6. 275 points - #56 BMW
7. 270 points - #912 Porsche
8. 262 points - #4 Corvette
9. 252 points - #911 Porsche
10. 230 points - #17 Porsche

TUSC Manufacture Points Post-COTA
1. 308 points - Dodge
2. 308 points - Porsche
3. 300 points - Chevrolet
4. 300 points - BMW
5. 294 points - Ferrari

Tequila Patron NAEC Team Points Post-Watkin Glen
1. 28 points - #4 Corvette
2. 27 points - #911 Porsche
3. 27 points - #3 Corvette
4. 26 points - #91 Viper
5. 25 points - #912 Porsche
6. 25 points - #93 Viper
7. 21 points - #55 BMW
8. 19 points - #56 BMW
9. 18 points - #57 Ferrari
10. 12 points - #62 Ferrari
11. 10 points - #17 Porsche

Tequila Patron NAEC Manufactures Points Post-Watkin Glen
1. 36 points - Porsche
2. 35 points - Chevrolet
3. 32 points - Dodge
4. 23 points - BMW
5. 18 points - Ferrari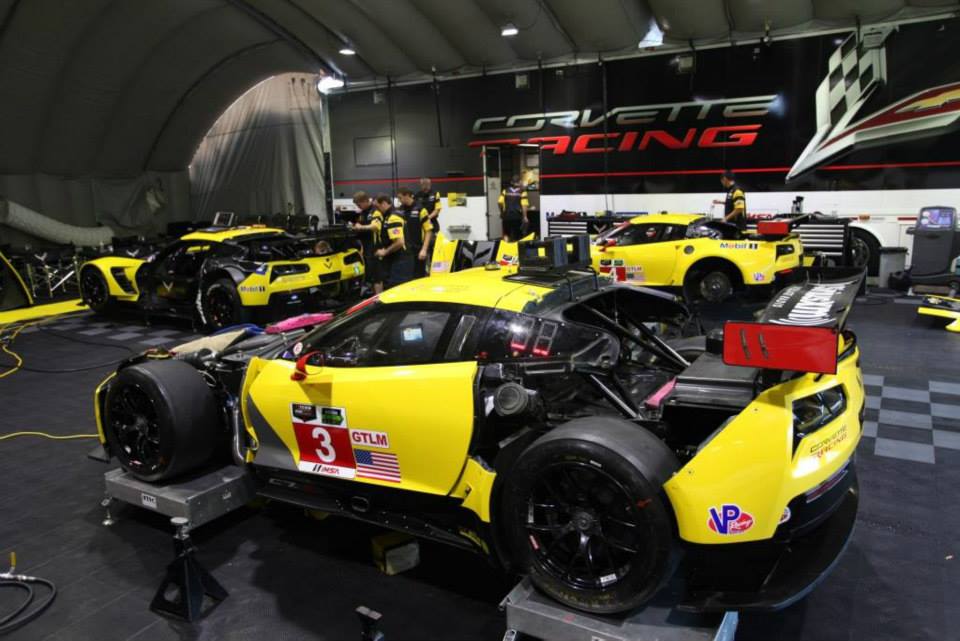 | | |
| --- | --- |
| September 21 2014 10:47:01 PM EST | Nigel Dobbie |
Going into the double-header weekend at Circuit of the Americas, we were very excited and hopeful for both the IMSA and WEC race. We were prepared for a mega post-race weekend write-up...but after seeing the results, it was epically depressing on all fronts.

Tudor United Sports Car Championship (IMSA):
Going into the weekend Corvette Racing received an AoP "break" and gave back some of its rewards weight and air restrictions.....Results did not follow.

Corvette Racing qualified 7th and 9th and finished the race 9th and 10th. Garcia looses the driver's points lead, and Chevrolet slips further back in the manufacture's championship. Jake is not amused.

ANTONIO GARCIA, NO. 3 CHEVROLET CORVETTE C7.R
"The first part of the stint was good. I was able to challenge and overtake some of the cars that had been faster than us earlier in the week. It was obvious that we were struggling with overall pace. I tried my best to keep up during those two hours but that didn't make much of a difference in the end. It's disappointing result for the weekend but we need to recover at Petit Le Mans."

JAN MAGNUSSEN, NO. 3 CHEVROLET CORVETTE C7.R
"This is not a pleasant feeling. The results for both cars today are not what we are used to. Antonio drove well during his double stint and made up a few positions early. But things went south for us in the second part of the race. The track conditions changed drastically in my stint as the surface got hotter, plus I had a braking issue that hampered our efforts. Now we have to focus on Road Atlanta and do what we can to move Antonio and Chevrolet back into the championship lead at the end of the last race."

OLIVER GAVIN, NO. 4 CHEVROLET CORVETTE C7.R
"Obviously it was another tough day for us in the No. 4 Corvette. We continue to struggle with the pace of our competitors. It gets more and more frustrating. It was a challenge all weekend with the weather and track conditions. The rear tire pressures went up very high in the middle of the stint which made the car difficult to drive. Plus there was an issue with the passenger door on the driver exchange. Again it's another example of how things have gone for us this year. Hopefully we can end on a positive note at Road Atlanta."

TOMMY MILNER, NO. 4 CHEVROLET CORVETTE C7.R
"We kept it close with the big pack there for awhile and that was fun racing. We were just a little bit behind the eight-ball in terms of pace. We had to keep our nose clean and hope that some of our competitors ahead of us make mistakes so we can move up that way. The car was pretty good. There was a bit of understeer for part of the stint but it got better at the end."

DOUG FEHAN, CORVETTE RACING PROGRAM MANAGER
"We had hopes of returning to podium contention this weekend but obviously it wasn't meant to be. Things aren't working in our favor in a number of areas. That shouldn't take away from the effort of Corvette Racing to control the factors we can control. Today's race was disappointing but we still have a very important race to close the year at Petit Le Mans. We will regroup and be ready."
---------------------------------------------------------------------------------------------------------------------------------

FIA World Endurance Championship (ACO):
Getting this one-off WEC race program together was no small effort. Their intentions were to fight for victory, but just as seen in the IMSA race, results did not follow.

The #65 Corvette qualified last in class and finished the race last in class

---------------------------------------------------------------------------------------------------------------------------------

LAP TIME COMPARISONS (IMSA vs WEC):

IMSA
Qualifying
2:03.302 - Porsche #910 (P1 in GTLM Qualifying)
2:04.847 - Corvette #3 (8th in GTLM Qualifying, quickest of the Corvettes)

Race
2:04.411 - Porsche #910 (Quickest overall GTLM race lap)
2:05.956 - Corvette #4 (Quickest Corvette race lap)

WEC
Qualifying
2:05.245 - Ferrari #51 (Quickest overall GTE lap in Q)
2:06.878 - Corvette #65 (Quickest Corvette lap in Q)

Race
2:06.122 - Aston Martin #97 (Quickest overall GTE race lap)
2:06.446 - Corvette #65 (Quickest Corvette race lap)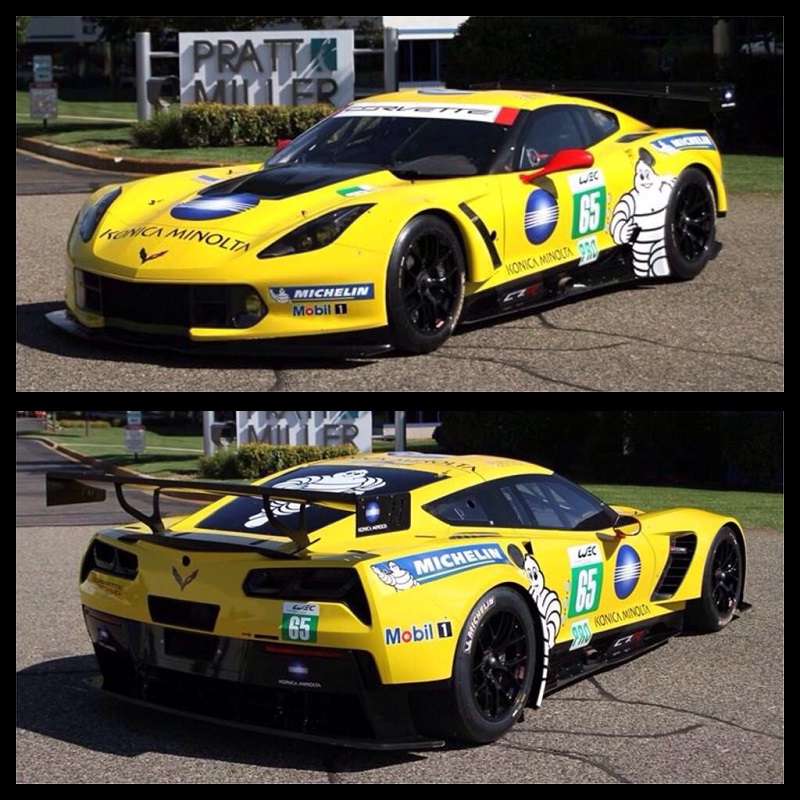 | | |
| --- | --- |
| September 10 2014 06:12:41 PM EST | |
Corvette Racing will be bringing 3 cars to Circuit of the Americas. 2 main cars for the Tudor Championship, and 1 car for the 6hr World Endurance Championship race.

Seen above is the special livery for the WEC car, sporting the #65. This one-off race will be driven by the all-American driver lineup of Tommy Milner, Jordan Taylor, and Ricky Taylor.

All 3 drivers will be pulling double duty and will be racing in both the TUSC and WEC race on the same day.

To add to the excitement, the WEC race will be the first race ever to be run into the night at COTA.

Fans who have access can watch the WEC race live on Fox Sports 2, or you can use the commercial free, paid subscription streaming WEC app for Apple and Android mobile devices. Good news for those who have FS2, you will get the good ol' Radio Le Mans crew calling the race just as will the paid subscribers using the app.

BoP for the WEC round will be near identical to Le Mans but with a reduction in fuel capacity for everyone and the Corvette does get a very slight air restrictor increase (bigger opening).

------------------------------------------------------------------------------------------------------------------------------------------
The normal 2 car team will be looking for redemption in the penultimate round of the Tudor Championship. Corvette Racing was handed a heavy performance adjustment after having 4 wins in a row, and have been nowhere since. Championship points are closing and now it's go time.

Jan Magnussen, who sat out the last race due to a concussion from an accident in practice, will be rejoining Antonio Garcia in the #3 car.

Garcia/Magnussen won the COTA round last year in the ALMS and are looking to repeat.

Antonio Garcia and the #3 team still hold the points lead for Drivers and Team, but just.

Driver's Points Post-VIR:
1. Antonia Garcia 270pts
2. #93 Viper -6pts
3. #55 BMW -20pts
#56 BMW -20pts
#91 Viper -20pts

Porsche leads the manufactures points over Chevrolet (276-274) with Dodge third on 273 and BMW fourth on 272. Porsche North America will be running at 3rd car in the Tudor GTLM class in hope to give them an extra bullet in the gun for the manufactures championship.

AoP adjustments can be seen here: - Corvette looses 15kg and restrictor enlarged 0.3mm. BMW gains 25kg and restrictor enlarged 0.4mm. Ferrari restrictor is made smaller by 0.3mm.

The full weekend's schedule can be found HERE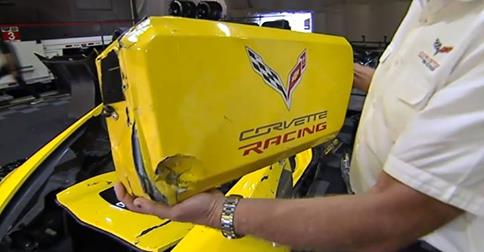 | | |
| --- | --- |
| August 24 2014 07:44:04 PM EST | |
First, We all know the current BoP is a joke. The Corvettes have been so far off pace since the post-Mosport BoP changes that they have not been able to make it past mid-field and have been holding up the competition. Every other car in the GTLM class has been able to drive past the Corvettes in a head-to-head battle.

Saturday, Jan Magnussen in the #3 Corvette C7.R was involved in a major accident with the #911 Porsche. There was oil on the track. the Porsche ran over it and slid off. The Corvette soon followed and made door-to-door contact at a high rate of speed. The onboard data recorder showed a 16G impact. The driver of the Porsche suffered a broken arm. Jan Magnussen was not released to race on Sunday due to a possible concussion. Jordan Taylor filled in for Jan, but this effectively takes Mags out of the championship.

The team rebuilt the totaled C7.R in about 2 hours and was able to make qualifying. The Porsche was destroyed, but they had a spare tub available.

The #3 qualified P6, only 0.05 seconds off the front row. The #4 crew admittingly missed on the setup and qualified P9.

On race day, because of the huge handicap that IMSA has on the Corvettes, the competition was able to just drive by them on the straights once again. The lack of pace from the Corvette caused stack up and frustration caused the #911 Porsche to take out the #4 Corvette. This is the 5th race this season a Corvette has been taken out by a competitor.

The lack of consistent officiating has gotten to the point that it is literally a joke on social media. The Porsche that took out the Corvette was never given a penalty. The #93 Viper also made avoidable contact with another car and was not given a penalty.

The #3 Corvette ran a flawless race, but was only able to finish P7. the #4 Corvette finished 4 laps down after pitting for major repairs after the avoidable contact from the Porsche.

Driver's Points Post-VIR:
1. Antonia Garcia 270pts
2. #93 Viper -6pts
3. #55 BMW -20pts
#56 BMW -20pts
#91 Viper -20pts




| | | |
| --- | --- | --- |
| | 2014 WEC: Corvette To Race At COTA | |
| | |
| --- | --- |
| August 17 2014 07:54:57 AM EST | |

Sportscar365 has revealed that Corvette Racing will enter one Corvette C7.R in the 2014 FIA WEC round at COTA.

This year's COTA schedules sees the FIA WEC and the Tudor United Sportscar Championship race on the same day, unlike 2013 where it was split between Saturday and Sunday. Corvette Racing will enter the teams test car in the 6hr FIA WEC race, and the usual two cars in the 2hr 45min Tudor Championship race.

The drive line-up will be all American, with Tommy Milner, Jordan Taylor, and Ricky Taylor. The Taylor brother's sponsor Konica Minolta, along with Michelin, will have dual primary sponsorship of the WEC car.

While Jordan has experience with the C7.R from Le Mans, brother Ricky got to sit in the car for the first time at Road America this past weekend.

JORDAN TAYLOR QUOTES:
"This is an amazing opportunity. To be racing a Corvette in the FIA World Endurance Championship on American soil, with an all-American lineup… it couldn't be any cooler,"

"It will be my first time racing in the WEC, other than doing Le Mans the past few years, so it's going to be a bit of a different feel racing in more of a sprint race format. We'll be representing America on a world stage. I can't wait."

RICKY TAYLOR QUOTES:
"It is a very important weekend for us on many levels. For me it will be my first opportunity to drive for Corvette Racing and my first time in GTE Pro."

"I am really looking forward to getting to know the team and working with everyone on a race weekend. With three American drivers in an American marque, we have a really special opportunity here."

This is a great opportunity for Chevrolet to broaden its marketing outside of the IMSA and Le Mans. It is also a great marketing opportunity for Pratt & Miller to showcase their product to potential clients that may be looking to purchase a C7.R for 2015.

It is unlikely that this is any kind of move away from IMSA towards the WEC for future plans for Corvette Racing. As a business aspect, the it does not make sense to move to WEC and abandon IMSA since 99% of all Corvette sales are in North America. Corvette is only available for sale in 4 of the 8 countries the WEC visits, 1 being the USA.

As far as BoP goes, Corvette's BoP will revert to ACO BoP as seen here. Corvette sees a 0.1mm larger restrictor compared to what was ran at LM24, and 5 less liters of fuel.

Corvette Racing is not the only TUSC team that will enter the WEC race. Extreme Speed Motorsports will enter 1 of their P2 cars, and Krone Racing will enter their GTE Ferrari.

Currently the WEC races are only available to watch via a mobile app subscription. It is unknown at this time if the WEC race will be shown on live TV in the US. We will update you as the time gets closer.




| | | |
| --- | --- | --- |
| | 2014 Road America: Results | |

| | |
| --- | --- |
| August 12 2014 10:21:44 AM EST | |

Round 8 for the Tudor Championship brought us to Elkheart Lake, Wisconsin - Road America.This was the site of the very first C7.R test nearly a year ago.

Porsche was given some BoP favors before Indianapolis but were unable to make the changes in time for the Indy race. After Indy a revised bulletin was issued. Apparently their was a typo on the original and the Porsche was actually allowed an even bigger front splitter then previously posted. All 3 GTLM Porsches had all of the updates at Road America.

The pre-Indy BoP adjustments have obviously hindered Corvette Racing. This is the 2nd race in a row both cars have qualified on the bottom half of the GTLM field. This time, the #4 (driven by Oliver Gavin) out qualified the #4 (driven by Jan Magnussen), but the team could only manage P6 & P8.

QUALIFYING QUOTES:
Magnussen - "Qualifying was difficult. Obviously eighth place in qualifying is not where we like to be, and it's no fault of the efforts of the team. Fortunately, we traditionally have been very good for the races and over long runs, no matter our qualifying positions. That has been the focus of our practice sessions this weekend. Hopefully it will make a difference in the outcome tomorrow."

Gavin - "We have focused quite hard on getting a good race car here. For a longer run we are in pretty good shape from what we can see from practice so far. I feel reasonably confident that we're going to be getting better as the race goes on. I felt as I was qualifying the car was coming, coming and coming, and I felt like the next lap was going to be a bit better. That is a promising sign for the race. In practice we had the same thing. So I'm quietly confident that we are going to get the maximum out of our car here for our team this weekend. It is going to be tough - very, very tough. You just look at the gap between us and the cars on the front row and it is pretty substantial. I remember here a couple of years ago when there was a two-tenths split between the first seven cars. Now we are in the position where there is a second split between the top six or more which is kind of disappointing and frustrating. It is what it is, and we can only work with what we've got. I think that Chuck (Houghton, Corvette Racing engineering manager) and all the guys on the No. 4 car have maximized that over the weekend, and we have made good use of our time on track. We haven't been hit by too many problems or issues, so I feel that we are a ready as we can be for the race."

On race day, the team also struggled with pace, posting the 7th and 8th quickest lap times in class. They also struggled with with execution, seeing Tommy Milner run the red light at pit exit causing a stop +60 second penalty. The #3 also had an unscheduled pit stop with a cut tire.

Caution after caution, debris and wrecked cars were all over the track. Pit lane was like rush hour traffic. Overall....this race was a mess, and if you were trying to follow it on the tape delayed/commercial infested TV broadcast then it was even worse. Corvette Racing finished 6th and 7th.

RACE QUOTES:
Garcia - "It was quite a nightmare out there. The debris puncture on our tire put us out of sequence; we were already out of sequence a little bit. I found myself trying to defend even on new tires. The car was good but we were getting hammered out there."

Magnussen - "It was a very hectic and crazy race. We tried a gamble early by taking two tires. The second caution coming out soon after that hurt our chances, along with a piece of debris puncturing one of our tires. We scored the maximum amount of points that we could today, which was the goal. We will turn our focus to VIR now and hopefully be in better position to fight for a win and podium."

Gavin - "It was another day that kind of summarizes our year. The call for two tires early was a good one but unfortunately the penalty pushed us back down the order. My stint started well and I could run pretty good lap times and stay with the cars directly in front of me. The incident with one of the Vipers ruined any chance we had for a good result. It's a shame as the team did a fantastic job getting us up to fifth. But we will regroup and be ready for VIR and hope for a repeat of our 2012 victory."

Milner - "It was a pretty rough couple of laps at the start. Both the driver's side and passenger's side and the rear bumper and front bumper all had contact. In some places, I was trying to make room for myself around people who didn't want to give me room. It's how the racing is, trying to get around PC cars. The car wasn't bad."

VIDEO: Road America Qualifying
VIDEO: Race Broadcast

The next round is at VIR, Sunday August 24th. This is a GTLM/GTD only race.