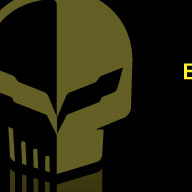 Not already registered?
Register
here.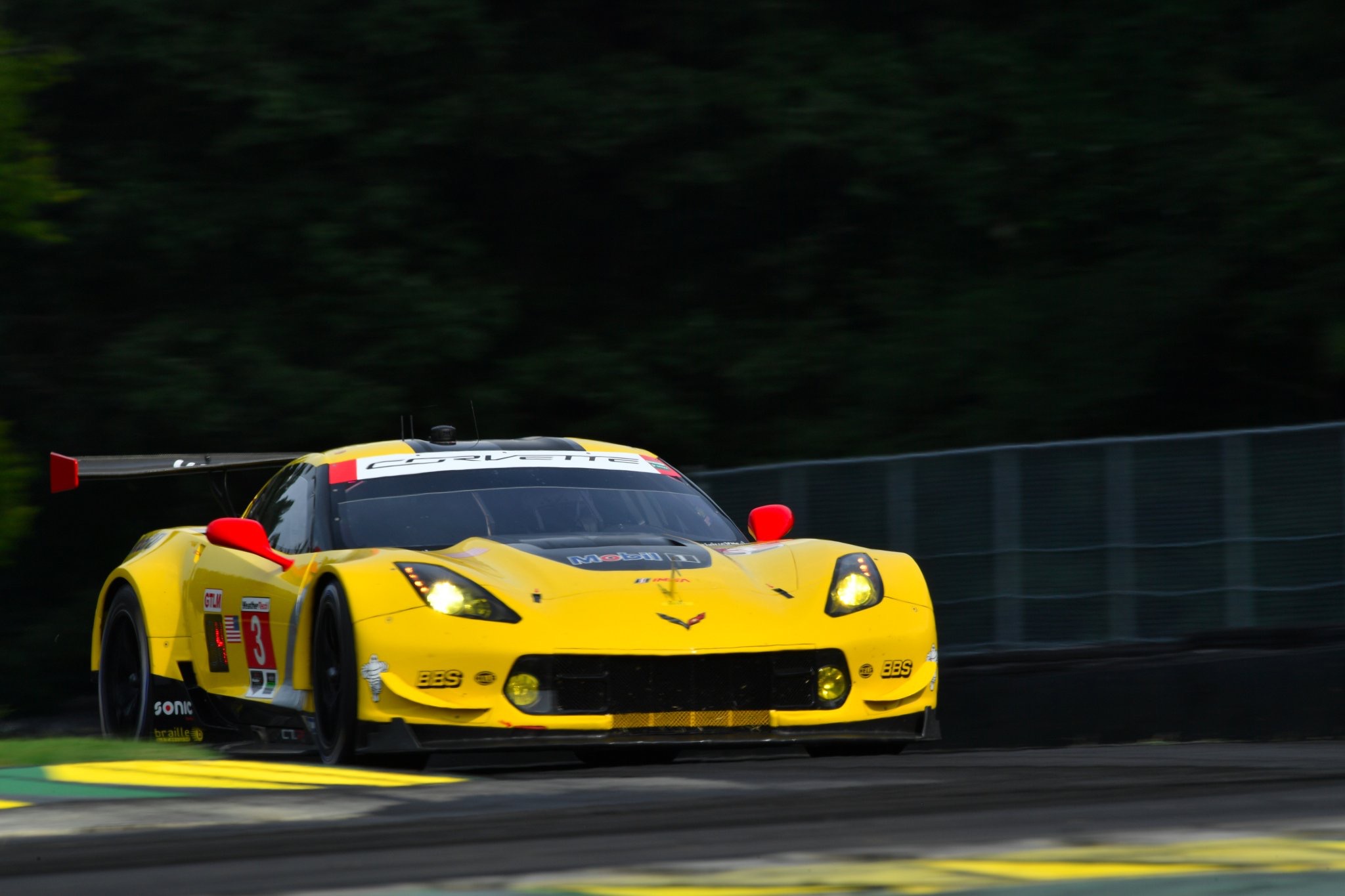 | | |
| --- | --- |
| August 29 2017 10:14:33 AM EST | Michelin |
Corvette Racing returned to VIR as defending pole setters and winners. The team was aiming to repeat to extend their points lead in the championship.

In Qualifying Tommy Milner in the #4 Corvette C7.R set a lap time 1.3 seconds quicker than the 2016 pole time, yet it was only good enough for 5th on the grid, with the #3 in 6th.

As soon as the race started, the #25 BMW took off and was in a class of it's own. It at one point had nearly a 30 second gap to 2nd.

Risi Competizione came back to competition after a couple races off and rolled off the truck fast. The Ford vs Ferrari battle was fast and furious seeing those cars trading paint on several occasions.

The top of the field was also the top contenders in the championship points, so every position was crucial. The Corvettes were fast, but not fast enough to catch the leaders so the sat back and saved fuel while the others battled at the front and pit early. The #3 Corvette was able to stay out the longest and came out and split the 2nd place #62 Ferrari and 3rd place #66 Ford to take 2nd place.

The #66 Ford could not keep up with the #3 Corvette with fresher tires and slowly faded away. Tommy Milner caught the #66 Ford and made a move to pass when the Ford blocked the pass and the cars came together and both slid off track.

Near the end of the race, craziness broke out. The 2nd place Ferrari ran off track, and the race leading #25 BMW had a tire puncture and had to pit for emergency service, moving the #3 Corvette into the lead of the race and ultimately gave Corvette Racing the victory.

VIDEO: Chris's Post Race Review: 2017 VIR


OFFICIAL PRESS RELEASE:
ALTON, Va. (Aug. 27, 2017) – Corvette Racing's Antonio Garcia and Jan Magnussen won for the second straight year at Virginia International Raceway on Sunday as the No. 3 Mobil 1/SiriusXM Chevrolet Corvette C7.R claimed victory in the Michelin GT Challenge at VIR. Garcia crossed the finish line to win by 12.031 seconds.

The victory increased the pair's lead in the IMSA WeatherTech SportsCar Championship's GT Le Mans (GTLM) Driver's standings. The result also moved Chevrolet back into first place in the Manufacturer's Championship with two events left. It also marked Corvette Racing's 106th all-time victory dating back to 2000 – three of those coming at VIR.

Tommy Milner and Oliver Gavin appeared set to join their teammates on the podium of the GT-only race before late contact knocked the No. 4 Mobil 1/SiriusXM Chevrolet Corvette C7.R from second-place. Milner drove a storming final stint and had just moved up from third with pass going into the braking zone of the track's long backstretch, but the two cars went off track and briefly stalled.

Milner was able to rejoin the field, but a punctured tire as a result of the collision added insult to injury. He and Gavin eventually finished sixth.

Out front, both Magnussen and Garcia drove measured stints after starting sixth on the grid. Magnussen drove the first 51 minutes and weathered several close calls with slower competitors. He pitted from third to hand over to Garcia, who rejoined fifth.

The final stop for the No. 3 Corvette saw Garcia rejoin in third place and directly ahead of his closest championship competitor. After two stellar laps on cold tires to build up the grip on the Corvette, Garcia set sail for the lead two cars. The No. 62 Ferrari went off-track from second place with 32 minutes to go, and the lead BMW was forced to pit for a late-tire change with 10 minutes left.

Up until that point, Garcia had taken impressive chunks of time out of the lead as the lead car was questionable to make it to the end of the race on fuel without a yellow flag period.

ANTONIO GARCIA:
"It was another long day at the office, but it was a good one. It is definitely good to have competitive pace and remain up front. That was something we weren't used to in the last few races. We had a really, really tough middle stint where Ferrari and Ford were strong, but I was able to keep up with them. I didn't know how much fuel they were saving, so I didn't know what pace we were doing. I think the key was stopping one or two laps longer than the Ferrari and the Ford because I had really clear laps from those two, in the low 1:42s that made me so close to the Ferrari and especially to be ahead of the Ford coming out of the pits. That was 90 percent of the race… that pit stop and being able to get in front of them. It was a very hard two laps coming out of the pits on cold tires but I knew if I was able to do that most of the race would come down to that. It was keeping the pressure up on the Ferrari to force a mistake, and we didn't allow the BMW to run very slow to make it to the end. That is part of racing. I think we definitely deserve this one."

JAN MAGNUSSEN:
"It's unbelievable for us to come away with a win. Honestly, in the middle of the race it kind of looked like a situation of 'OK, we aren't losing too much in the championship – a couple of points here, a couple of points there, but we would still stay in the lead of the championship.' Then for things to turn around like they did in the last half-hour with the BMW coming up short (on fuel) and the Ferrari falling off… crazy, absolutely crazy result. This is such a fantastic result for the whole team. In a race like this with no yellows, which we kind of knew it was going to be, you can't really take advantage of strategy. There are very few knobs you can turn in that situation. I think the crew, Antonio, just everybody on saving fuel to start with and then going at the end putting a lot of pressure on everybody… this is fantastic!"

OLIVER GAVIN:
"Today's been another day of highs and lows for Tommy and I. It's nice that we're back with pace and hunting for podiums and victories. Congratulations to the No. 3 Corvette for a great win and big step in the championship. But once again it's disappointing for us to be taken out of the running for what would have been a podium and likely a Corvette Racing 1-2. Every single weekend, someone wants to run into us; it seems like we are in the middle of incidents every weekend. Nobody wants that; we want to race hard and fair. Our season has gone like that; every slice of bad luck has come our way. On the positive side, the Corvette is fast and strong again. Hopefully it bodes well for the last two races for the championship where we can support our teammates in the Manufacturer's, Driver's and Team championships. That has to be our focus. We're frustrated today, but we're buoyed by the result for Antonio and Jan."

TOMMY MILNER:
"Another disappointing finish to a race for Oliver and I. We were judged not being a fault, which pretty much says it all about the ending. We had the potential for a Corvette 1-2. Our Corvette was so good at the end. The pit strategy was great; it really helped us at the end having me in the end for a fresh stint. I was pretty worn out after that first stint. But after getting a quick bite to eat and some liquids, I was ready to go again for that last stint. We did everything right today. We're really not happy with how our race finished. We are happy that our teammates won, but we deserved a good finish of our own and wanted to be up there on the podium with our teammates."

DOUG FEHAN:
"This just goes on the long list of races where odds and statistics might indicate we would not have a good chance of success. But when you take our engineering, our strategy, our drivers and our crew into account, those are the reasons why we have won 106 races. Today was a demonstration of all those things coming together – as we are known for – and once again we executed according to our plan."
| | | |
| --- | --- | --- |
| | 2017 Road America: Results | |
| | |
| --- | --- |
| August 11 2017 08:13:34 AM EST | Team Chevy |
Going into Road America, Corvette Racing had high hopes. The cars were given an increased restrictor size at the previous event, but didn't really get to stretch it's legs on the tight track at Lime Rock Park. Going into Road America however, Ford were also given an increase in boost pressure.

During practice and qualifying the team were right in the mix, but qualifying brought an unexpected twist. They were 2 seconds off pace with the pole sitting Ford and over a half second off of 6th. It was a knife in a gunfight situation, and the team had to really think hard about strategy.

Race Day came and even the best team in the business couldn't overcome the massive speed disadvantage. The #3 got called for a penalty for contact with a Porsche. The #4 had a late race incident with a BMW. Regardless of finishing 5th and 8th, the #3 Corvette C7.R remains at the top of the championship points with 3 races left in the season. However, Ford has passed Chevrolet in the manufacture points.

GTLM DRIVER POINTS:
Magnussen / Garcia: 239
Hand / Mueller: 231
Simms / Auberlin: 230

GTLM TEAM POINTS:
#3 Corvette: 239
#66 Ford: 231
#25 BMW: 230

GTLM MANUFACTURE POINTS:
Ford: 254
Chevy: 253
BMW: 244
Porsche: 241
Ferrari: 112

VIDEO: Chris's Post-Race Review: 2017 Road America


VIDEO: Road America Qualifying
VIDEO: Road America TV Broadcast

OFFICIAL PRESS RELEASE:
ELKHART LAKE, Wisconsin (Aug. 6, 2017) – Corvette Racing's Antonio Garcia and Jan Magnussen extended their GT Le Mans (GTLM) Driver's Championship lead Sunday with a fourth-place finish at Road America in the Continental Tire Road Race Showcase.

An early strategic call and some late-race luck propelled the No. 3 Mobil 1/SiriusXM Chevrolet Corvette C7.R from eighth at the start to just off the podium in the seventh GTLM round of the IMSA WeatherTech SportsCar Championship.

Oliver Gavin and Tommy Milner were fifth in their No. 4 Mobil 1/SiriusXM Chevrolet Corvette C7.R despite late-race contact that sent Milner off track on the final lap.

The two Corvettes qualified seventh and eighth, but the No. 3 Corvette went on an alternate pit strategy early following a full-course caution 15 minutes into the race. The strategy paid off with three yellow-flag periods in the final hour, which allowed the No. 3 Corvette to gain two positions in the pitlane with 45 minutes to go.

The No. 4 Corvette stayed on the same pit strategy as the lead cars, and Milner found himself fourth with 37 minutes to go. He was able to hold off a challenge from the much-faster, fifth-place car over the last 10 minutes until the late touch.

Corvette Racing's next event is the Michelin GT Challenge at Virginia International Raceway on Sunday, Aug. 27.

ANTONIO GARCIA:
"Knowing what the pace was and our starting position, we had nothing to lose. That's why we went off-sequence on our first stop. The only thing we could do is keep pushing. We needed some help from a full-course yellow, otherwise our last stop was going to be longer than others. Another great call by Corvette Racing put us fourth after the last stop. The Corvette was good and improving, but it wasn't enough to keep up with the rest of our competitors. I did make a mistake into Turn One with the No. 911; I didn't see him go back across the track and maybe I caught him out by braking a little too soon. I maybe moved a half-meter to the left and didn't see him. For sure it wasn't on purpose. For sure I'm frustrated with our pace over the last few races. We are having to fight from the back the whole time. Today was good for the points but we definitely deserve more."

JAN MAGNUSSEN:
"Up until halfway through the race, the No. 3 Corvette hadn't been working and we were pretty far off. We managed to turn things in the race and produce some decent pace. Although fourth place came due to the misfortune of others, we still have the championship lead. But we need to stop finishing fourth and start getting back on the podium. We need a win or two by the end of the year."

OLIVER GAVIN:
"In my stint, it was a big struggle with our early pace but we kept chasing the track conditions to the end. The team made a great effort to get us in a position to challenge for fourth late. Tommy did a great job but we ended up with contact on the last lap at Turn Three that knocked Tommy off the track. But fifth place at the end was a good recovery for us. We'll move on to VIR, and hopefully we can end up there with a good race without damage or an incident. We just really want a clean, straight-forward, fast race where we are competitive and fighting. It's not been like that this year for Tommy and me in so many races. We feel like we are due."

TOMMY MILNER:
"All weekend we have been missing a bit of pace. Even at the end, we didn't have enough to run with the top three cars. These days it's all about points and getting as much as we can for Chevy and the team. I did the best I could at the end keeping up with the Fords but they kept getting away. I had a big fight with the 25 BMW at the end; he was definitely quicker than I was but I did whatever I could keep him behind me. Once he caught up to me, it was difficult for him to get by. The last two laps were good fun. I was struggling with tires toward the end and he was on newer ones. Unfortunately we came together in Turn Three. I gave him some room but it wasn't enough. It worked out OK for us in the end. We finished ahead of them after all and the No. 3 Corvette got good points. Overall on the weekend, if you would have told us we would finish fourth and fifth after qualifying, we would have signed up for that right away. But it is frustrating to be in there with a chance at the end and see your competition just drive away."

DOUG FEHAN:
"Qualifying seventh and eighth – and two seconds off the pole-winning pace – would normally not bode well for a points-achieving endeavor. Once again, Corvette Racing defied the odds and captured valued championship points by finishing fourth and fifth. The early fuel-stop strategy implemented by the No. 3 Corvette engineers yielded incredible results and the late-race driving by Tommy in the No. 4 Corvette brought everything together. As usual, it came down to the last lap and the team was fully prepared to take advantage of every opportunity. An amazing finish!"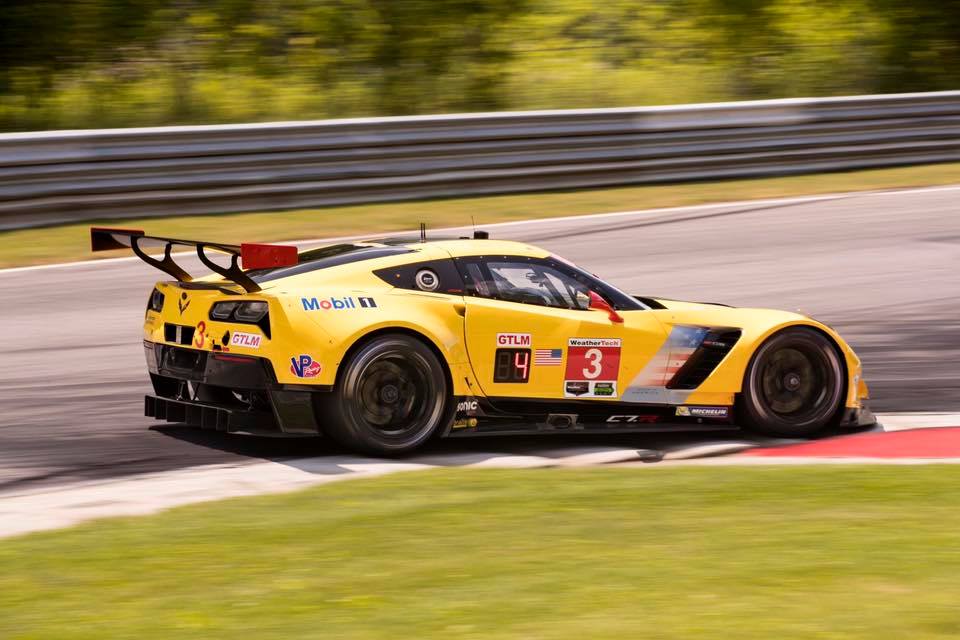 | | |
| --- | --- |
| July 30 2017 07:40:56 PM EST | Team Chevy |
One year ago, Corvette Racing celebrated their 100th victory at Lime Rock Park. Unfortunately 2017 would not fair as well.

The #4 was out of the race early after an accident caused broken suspension and time behind the wall to fix.

The #3 drove a perfect race but only managed 4th. After many lamps of battling with a slower BMW, Antonio Garcia just did not have an opportune spot to make a clean pass. That is one of the downsides to the small but fast characteristics of Lime Rock Park. Fortunately, the #3 still managed to extend it's points lead.

Drivers:
1st place: Garcia/Magnussen 211 points
2nd place: Sims/Auberlen 204 points

Teams:
1st Place: #3 Corvette Racing 211 points
2nd Place: #25 BMW 204 points
3rd Place: #66 Ford 196 points

Manufacturers:
1st Place: #3 Corvette Racing 223 points
2nd Place: Ford 219 points
3rd Place: BMW 216
4th Place: Porsche 209

VIDEO: 2017 Lime Rock Qualifying
VIDEO: 2017 Lime Rock TV Broadcast


OFFICIAL PRESS RELEASE:
LAKEVILLE, Conn. (July 22, 2017) – Corvette Racing extended its lead in the IMSA WeatherTech SportsCar Championship's GT Le Mans (GTLM) standings Saturday with a fourth-place finish for Antonio Garcia and Jan Magnussen in the Northeast Grand Prix at Lime Rock Park.

The pairing – in the No. 3 Mobil 1/SiriusXM Chevrolet Corvette C7.R – now lead the Driver's Championship by seven points, and Chevrolet increased its lead in the Manufacturer's standings to four points after seven of 11 events. Garcia also set the fastest lap of the race to earn one critical bonus point.

The No. 4 Mobil 1/SiriusXM Chevrolet Corvette C7.R of Oliver Gavin and Tommy Milner finished eighth after early-race contact on the rough-and-tumble circuit. The No. 4 Corvette was forced to return to the paddock twice for repairs – an example of the never-give-up attitude that defines Corvette Racing.

Magnussen started sixth and drove the first 51 minutes before handing off to Garcia from fourth place. Garcia rejoined in fifth and eventually cycled through to the lead as different pit stop strategies emerged into the final hour. The No. 3 Corvette pitted from first with 47 minutes left and was one of the final GTLM cars to stop for fuel and fresh Michelin tires.

The strategy very nearly paid off with a podium finish, but the tight confines of Lime Rock and traffic stymied Garcia's changes.

ANTONIO GARCIA:
"The points situation was in my mind at the end. I fought hard to get by the No. 24 car but I also knew that wasn't the car we are fighting for in the championship. There were some moments where he cut me off late and almost spun himself out. Luckily nothing happened. I tried everything I could. Their car for sure was out of tires at the end and the car was very wide. The way the strategy worked, we had better tires on lighter fuel. I'm very happy with today. A podium was possible but we did all we could. It is great to get the fastest lap and the bonus point. Having that made me think a little bit how aggressive I needed to be at the end."

JAN MAGNUSSEN:
"It was a great job by the team on strategy. Antonio gave it everything he had. It was a fantastic race at the end between he and the 24 car. Fourth place is good for the points as the 25 and 66 were behind us. It would have been great to be on the podium but it wasn't in the cars. Now on to Road America and hopefully a return to the podium.

"My stint was a tough one. I didn't really have the pace to keep up. I got really held back in traffic with people fighting for every inch out there. That really cost some time so we fell back quite a bit. Other than that it was pretty uneventful!"

OLIVER GAVIN:
"After the second time behind the wall, Tommy mentioned the car was pretty good, and when I got in the first number of laps were pretty solid. We had decent balance. I struggled too with tire pickup, then tried to be kind to others and not get too involved with anyone else on the circuit. So I put myself in positions to pick up some junk on the tires. It was so difficult to clean them off afterward. We just want to have a clean weekend. It seems like every weekend we run into some issue or problem… you name it and it's happened this year."

TOMMY MILNER:
"I'm pretty disappointed to have another race where we don't finish. It would be nice for us to have a clean race here for once. It's hard to tell what happened there. It looked like the Ford checked up earlier than I expected; I tried whatever I could to not hit him but that probably caused more problems. I'm sorry for those guys. I never want to be involved in an accident like that and take somebody else out of the race. Looking at the data, I was slower than I had been going in there. But that's racing. We're trying to make split-second decisions. Most of the times they are the right ones, but every now and then they're the wrong ones." I certainly would like to take back what happened there, and I'm sure he would a little bit as well. But again, that's racing."

DOUG FEHAN:
"Today was a very atypical Lime Rock race where there were no cautions, but at the same time typical in the amount of close-quarters racing and a premium on strategy and luck. Fourth place today is a solid result for us in the GTLM Championship, where we have grown our lead in the Manufacturer's, Driver's and Team standings. It just shows again how anything can happen at Lime Rock! Now we regroup and ready for another great challenge and great track at Road America."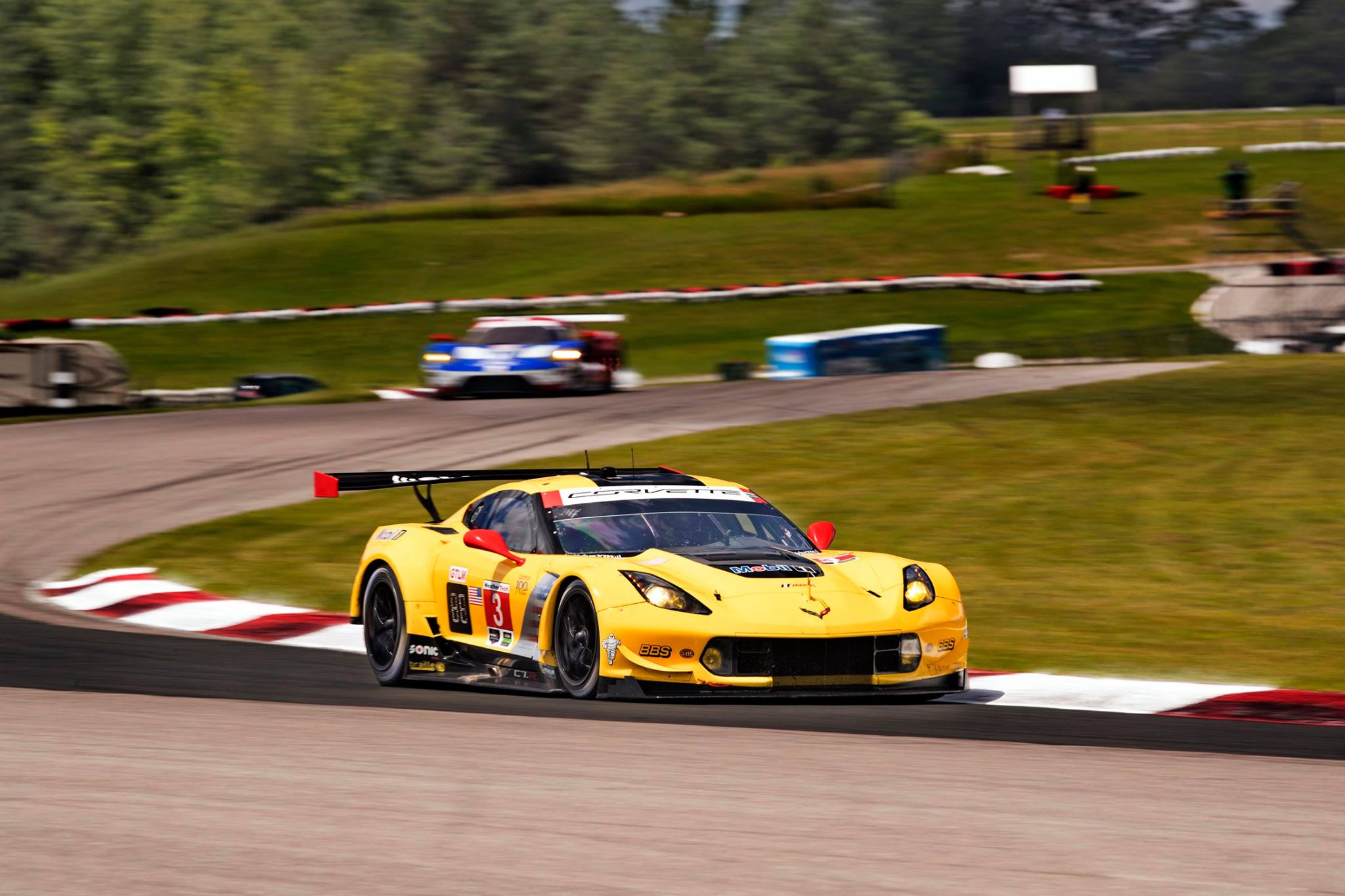 | | |
| --- | --- |
| July 15 2017 07:54:11 PM EST | Team Chevy |
Corvette Racing has had a lot of success north of the border. Mosport (Canadian Tire Motorsport Park) is a high risk high reward track. The fast corners and small runoff zones can make for exciting entertainment, and costly accidents.

Since returning from Le Mans, the Corvette C7.Rs have been lacking pace due to some generous BoP given to BMW. Despite the lack of pace, Corvette seems to always be within striking distance at the end due to determination, hard work, and great strategy.

Both Corvettes were at the back of the GTLM pack for the majority of the race, but had flawless pit stops and stayed out of trouble. That was until the #4, after chasing down one of the Ford GT's for many laps, finally got a good run and was making a pass when a prototype came around 3 wide in a spot made for 2. The #4 went off into the tire wall, ending the day for Tommy Milner and Oliver Gavin.

The #3 Corvette was dead last, but as others made mistakes and fell by the wayside, they made their way up to 4th and finished ahead of the #66 Ford that is 2nd in the championship points behind the #3.

BMW have been the class of the field the past 2 races. The championship points have tightened. The top 3 teams are within 10 points (Chevrolet, BMW, Ford).

VIDEO: 2017 Mosport Qualifying
VIDEO: 2017 Mosport - Race Broadcast
VIDEO: #4 Accident

Going into the next round at Lime Rock Park, there will be major BoP changes to the GTLM class.

-BWM will have a major reduction in turbo boost.
-Corvette will have a 0.2mm restrictor increase and 1 liter fuel increase.
-Ford GT (+0.5 mm) refueling restrictor increase.
-Porsche 911 RSR (-1.0 mm) refueling restrictor decrease.

OFFICIAL PRESS RELEASE:
BOWMANVILLE, ONTARIO, Canada (July 9, 2017) – Antonio Garcia and Jan Magnussen retained their Driver's Championship lead in the IMSA WeatherTech SportsCar Championship's GT Le Mans (GTLM) class Sunday with a fourth-place finish in the Mobil 1 SportsCar Grand Prix at Canadian Tire Motorsport Park.

The duo and their No. 3 Mobil 1/SiriusXM Chevrolet Corvette C7.R improved three spots during the race from their seventh-place starting position thanks to another round of solid strategy and execution by the Corvette Racing crew and engineers. The result also kept Chevrolet in the Manufacturer's Championship lead and the No. 3 Corvette first in Team points.

Oliver Gavin and Tommy Milner were classified eighth in class after the No. 4 Mobil 1/SiriusXM Chevrolet Corvette C7.R was involved in a heavy crash late during the event. Milner went hard into the outside tires but walked away uninjured as the safety features in the Corvette did their job. He was evaluated and released from the infield medical center shortly thereafter.

Magnussen drove the opening hour in the No. 3 Corvette with he and Gavin line astern for their first stints. After a fairly uneventful opening hour and 50 minutes, the race's first full course caution period gave way to a heavy shower on the back part of the 2.459-mile, 10-turn circuit. Garcia and Milner – by now in for double-stints to the end of the race – stayed out on dry tires, as did the rest of the GTLM field.

The track remained damp on the far side of the track for the better part of 20 minutes before the No. 4 Corvette's incident with Milner running seventh and Garcia fifth. Another downpour with five minutes left caused another accident for a prototype car and a third full-course caution. The race ended under yellow.

The next event for Corvette Racing is the Northeast Grand Prix from Lime Rock Park on Saturday, July 22. The GT-only race is set for 3:05 p.m. ET with FOX Sports 2 airing the race live at 3 p.m. ET. Live audio coverage will be available from IMSA Radio via IMSA.com.

ANTONIO GARCIA:
"There was the potential for third place, but on the other hand I'm glad we made it to the end without damage. It was very tricky and conditions were dreadful in the rain. With all the traffic and people going at it, it was difficult to stay on track. It's a bit disappointing because we could have both Fords behind us, but that is racing. It's a shame the No. 4 Corvette wasn't there at the end. I'm glad Tommy is OK, though. We again proved that even though we had the slowest car we scored good points. We need to keep going, analyze our performance and find ways to improve. Let's see if we can do that and come up with another win."

JAN MAGNUSSEN:
"My stint was pretty uneventful apart from trying to navigate through traffic. The car is about what it was in qualifying with the same kind of balance. We may have been a little faster than the Fords but there was no way around them. It's difficult; any time you get close to anyone here, you start losing performance. Hopefully our guys can come up with some interesting strategy and keep us ahead of the Fords."

OLIVER GAVIN:
"It's disappointing to end like that. It was a nasty accident for Tommy. I'm very glad he is OK. Corvette Racing and Chevrolet focus so much on drive safety. Tommy couldn't have been in a better and safer car than our Corvette. It's a testament to the build of the C7.R and the chassis on the production car that Tommy was able to walk away.

"My stint at the start of the race OK… a bit of a challenge. It soon became clear that it would be our two Corvettes and the two Fords racing together. Jan and I tried to find a way through before they dove in early for the pits. Our car for my last 10 to 15 laps was very loose. When you add on the tires I did in qualifying with the ones I did in the race, the tires were well beyond their stint in life. I was trying to get it through to the end of the stint for Tommy. We were just flat out not fast enough."

TOMMY MILNER:
"This is never the way we'd like to end a race. I looked at the replay and it appears that the contact was due to three cars trying to occupy a space that was made for two cars. The competition in this series is very tight and, unfortunately, it is inevitable that these things will happen. The good news is that no one was injured. Corvette Racing will repair our Corvette C7.R in time for the next race, and we look forward to what we hope will be a better outcome."
| | | |
| --- | --- | --- |
| | 2017 Watkins Glen 6hr: Results | |
| | |
| --- | --- |
| July 07 2017 11:03:58 AM EST | Team Chevy |

This was the perfect example of Corvette Racing. They were never the fastest cars, but they ran their own race with good strategy and no mistakes and found themselves on the podium at the end.

The only BoP change going into WGI was the Ford's refueling restrictor, due to a supplier change.

The the cars were fast, but team struggled with setup all weekend, and could never quite keep up with the front of the GTLM field. In endurance racing, the term "survival of the fittest" always applies. The fastest car is rarely victorious.

BMW seemed to have their act together and took pole and the first race win for the M6 in it's final year. Following a pair of tire punctures, they got a lucky break with a safety car allowing them to get back to the front as everyone else made their pit stops. That's how it goes sometimes.

VIDEO: 2017 WGI Qualifying
VIDEO: 2017 WGI Race Broadcast

OFFICIAL PRESS RELEASE:
WATKINS GLEN, New York (July 2, 2017) – Corvette Racing's Antonio Garcia and Jan Magnussen placed third in the GT Le Mans class at the Sahlen's Six Hours of The Glen on Sunday – a nice boost in their run for the GTLM Driver's Championship. The duo in the No. 3 Mobil 1/SiriusXM Chevrolet Corvette C7.R extended their points lead, and Chevrolet maintained its lead in GTLM Manufacturer's points.

Oliver Gavin and Tommy Milner, driving the No. 4 Mobil 1/SiriusXM Chevrolet Corvette C7.R, finished fifth in the IMSA WeatherTech SportsCar Championship's annual trip to Watkins Glen International. The team had hopes of scoring a second victory in four tries at the historic New York road course.

Garcia, Magnussen and the rest of the No. 3 Corvette squad clawed back from an early spin to contend for Corvette Racing's fourth consecutive win in GTLM competition. Garcia and Magnussen steadily worked their way back up the class order and took the lead for the first time with less than two hours to go. The No. 3 Corvette led twice despite lacking the outright pace of the other GTLM runners.

Nevertheless, Garcia and Magnussen were in position to sneak away with another victory before the last of five full-course caution periods with 35 minutes remaining.

Gavin and Milner led in the No. 4 Corvette at the midway point and gave Corvette Racing a pair of top-five finishes. More importantly, the No. 4 team led at the three-hour mark to claim maximum points in the Tequila Patrón North American Endurance Cup – a competition in the WeatherTech Championship's four long-distance races.

There is little time to rest as the Corvette Racing squad now heads to Canadian Tire Motorsport Park to finish off a back-to-back run following last month's 24 Hours of Le Mans in June. The Mobil 1 SportsCar Grand Prix at CTMP is set for 12:05 p.m. ET on Sunday, July 9. FOX Sports 1 will air the race live starting at noon with live audio coverage from IMSA Radio and a Corvette Racing In-Car feed available on IMSA.com.

ANTONIO GARCIA:
"This was another classic Corvette race. We were kind of struggling the whole race… a little bit like qualifying – very close on pace but very far in position. At the end, things paid off. I had a big mistake in the beginning which put us all the way in the back but that let us try a few things toward the end that paid off. We got a few things out of our mind so we could focus on the last four hours to get ready for that.

"The strategy was good. Tire changes… everything was perfect. I think the strategy was pretty decent – running super-deep into the fuel windows… we had a little bit better tires at the end than our competitors but at the end I could barely match everybody's pace. Last year we struggled here, so hopefully that was a one-off and we are in better shape for Canadian Tire Motorsport Park next weekend."

JAN MAGNUSSEN:
"After qualifying and after the start of the race, for sure, to come away with third place…it is fantastic for the championship. It was a great job by the whole team and a fantastic drive by Antonio. After a day like this, we have to look at the minimum damage to the championship, and I think we gained a little bit, so not bad!"

"We weren't quite fast enough. We're not that far off but we are lacking just that little bit. The Corvette was nice and consistent. My stint was very tough and long. The goal was to stay out of trouble and see if anything happened at the end where we could take advantage."

OLIVER GAVIN:
"We struggled for pace all day. The car never really wanted to turn very well with a lot of understeer. We've been battling that all day. We made a change to see if we could fix it; it helped some but still had to fight with it. We seem to kill the front tire very quickly. The longer the race went, it seemed like the more the understeer built. It's just very frustrating. We haven't had great balance today unfortunately."

TOMMY MILNER:
"It was just a long six hours. We were lacking a little bit of pace really all weekend. We had a pretty clean race although I had trouble with an amateur in a PC car that didn't know how to enter the pits properly. That might have cost us a little bit, but it wasn't that bad ultimately. A lot of our competitors were super quick and we were lacking just a bit. I don't think we are massively far off, but when the race goes green as much as it did – and this class being so competitive – a tenth of a second a lap makes a difference. It wasn't our day today for sure."

DOUG FEHAN:
"Today's race was not unlike our other races in the WeatherTech SportsCar Championship. We didn't have the pace but we found a way to score a good result. We've never been the fastest car – most times we have had one of the slowest cars – but were it not for a late-race yellow we had victory in our grasp. That's due to great pit stops, tremendous engineering strategy and the drivers continuing to deliver premium performances. That's what Corvette Racing is about, and that's why we continue to lead the GTLM championship."




| | | |
| --- | --- | --- |
| | 2017 Le Mans 24hr: Race Results | |

| | |
| --- | --- |
| June 21 2017 11:12:00 AM EST | |

There is a reason why the Le Mans 24hr is the holy grail of motorsports. Not only is it an accomplishment to be invited to participate, but to even finish the race is a major feat, let alone set foot on the podium, let alone win. From drivers, to crew, to spectators, to fans watching on TV, this event can make grown men cry tears of joy or sorrow.

Le Mans can be cruel. You can be on top of the world, and in a split second your day can be done. Time and time again in endurance racing, we say it is never over until it is over. Corvette Racing have more experience with this than any team in the world. They have been on the positive side other's misfortunes many times. They have also been the ones with misfortunes. That is just the nature of the sport.

This 2017 GTE-Pro class field was over flowing with talent. 5 manufactures and 13 cars all with a legitimate shot at victory. For the first time, in a long time, Balance of Performance (BoP) was not a factor. P1-P13 lap times were within 1.5 seconds in qualifying. The closest spread we have ever seen. The bar was set higher than ever before.



Race Day:
The #63 Corvette had a tire puncture in the early in the race, putting them off sequence with the rest of the field. They would spend the next 18 hours fighting back.

The #64 Corvette was battling near the front of the field, when in the 8th hour the wheel came off the car and Tommy Milner had a major accident. He did eventually get the car back, the team fixed it and sent him back out, but they were 4 laps down.


With some great tire strategy and hard work, the #63 found its way back to the front group of GTE-Pro competitors with about 5 hours remaining. The #64 crew even assisted the 63 team with their brake change in the night hours, and changed all 4 brake assemblies in 1 minute 18 seconds. Incredible!

As the hours went by cars were falling by the wayside and coming into the final pit stop it was the #63 Corvette and the #97 Aston Martin gunning for the victory. After the cars left pitlane for the final time, with about 50 minutes remaining, the gap for the lead was 1.5 seconds with the Corvette leading the charge. At this point, the teams have been in France for the better part of a month. Millions of dollars, and thousands of manhours have been spent. 23 hours into the race and with a whole lot of hard work and even more luck, these 2 competitors found themselves battling for the highest honors they will see in their lifetime. It was time to leave it all on the table.


Photo by Jamey Price

Jordan Taylor (Corvette) and Johnathan Adam (Aston Martin), proceeded to drive the next 50 minutes like ever lap was the last lap. Taylor managed to stay in the lead, even after a divebomb from the Aston Martin in the closing laps of the race. coming to the 2nd chicane on the Mulsanne, Taylor had a major lockup and shortcut the chicane through the gravel. Coming to the start/finish line on the penultimate lap of the race, Jordan Taylor gets a tire puncture, and as they cross the line going into the final lap the Aston Martin makes the pass. There was nothing Taylor could do but try to save the car and make it around the 8.5 mile track one last time in order to be classified as a finisher.

In a Motorsport.com interview, Jordan explains what happened:
"They (tires) were pretty well used up. When the lock-up happened it was so abrupt and unexpected - usually you lock in the second part of the brake phase, but these just locked as soon as I touched the brake, so it caught me off-guard."

"When I knew I wasn't going to make the chicane I decided just to go straight, try to make the most of it, so I went flat-out through the gravel trap to try to maintain the gap. But at that point I had such a big flat-spot on the tire, and I think I had another tire going down at the same time. It was just a train of unfortunate events."

With the tire shredding bits of the car as Taylor made his was around, it managed to hold together just long enough to make it back to parc ferme. As the car crossed the finish line, spectators and competitors were giving the Corvette a standing ovation for it's relentless competitive spirit. Emotions were at an all time high. Unfortunately, it wasn't their day to stand on the top step.

The history books may not show Corvette as the 2017 GTE-Pro class winner, but in our book, that was a win.


Photo by Chevrolet

VIDEO: Final Laps - Corvette vs Aston Martin
VIDEO: GTE-Pro Podium Ceremony
VIDEO: Full Race Highlights

OFFICIAL PRESS RELEASE:

LE MANS, France (June 18, 2017) Corvette Racing has experienced highs and lows in its 18 appearances at the 24 Hours of Le Mans. America's premier GT racing team added to that Sunday with a dramatic third-place finish in the GTE Pro category with Antonio Garcia, Jan Magnussen and Jordan Taylor climbing onto the podium together for the second time in four years.

The No. 63 Mobil 1/SiriusXM Chevrolet Corvette C7.R came back from an early-race puncture and clawed its way back into contention before barely missing out on its ninth class victory at Le Mans since 2001.

Oliver Gavin, Tommy Milner and Marcel Fässler placed eighth in the No. 64 Mobil 1/SiriusXM Corvette C7.R. The trio had a fight-back of their own after Milner lost a wheel in the opening half of the race. It proved to be the only mistake by that trio but the four laps lost proved costly as the GTE Pro race was as much as a seven-car fight into the last six hours.

"The GTE Pro battle was intense and certainly garnered the most attention of any race that I can recall," said Jim Campbell, Chevrolet U.S. Vice President, Performance Vehicles and Motorsports. "While our goal is always to win, it occurred to me that the Corvette Racing team has a never-give-up attitude. That element has been critical in many of the eight class wins in our Le Mans history. Jan, Antonio, Jordan and the entire 63 crew held together strong as a team and demonstrated incredible heart and determination all race long. I also want to thank the Corvette owners and fans around the world for the support they have been giving Corvette Racing at Le Mans from 2000 until today."

The early puncture for the No. 63 Corvette set the stage for a phenomenal drive back toward the front by the driving trio, the crew and engineers. The crew performed a perfect brake change near the 10.5 mark it took approximately 75 seconds to do all four wheels and the engineering team got the car back on the same pit strategy as the race leaders just after dawn Sunday.

From then on, the Corvette asserted itself and cycled through the lead up until the final hour. Magnussen and Taylor alternated single stints over the last three-and-a-half hours. The Corvette Racing team elected to take fuel only and change to Taylor in order to gain track position over the final 46 minutes. The two cars ran within 1.5 seconds of each other until the final lap.

The next event for Corvette Racing is the Sahlen's Six Hours at The Glen on Sunday, July 2 from Watkins Glen International in Watkins Glen, New York.

ANTONIO GARCIA - #63:
"That is this race. If you have a small mistake, your plan changes and this turns into a catch-up race. That's what happened to us. It took us 18 or 19 hours to catch back up to the leaders after the small puncture in my first stint. Another small puncture took out the opportunity for us to win this race. We had two of them at exactly the wrong moments. It's a shame. After all the good work and strategy calls we made today, it's disappointing. We were in the right spot to win. It was a fair fight with the Aston Martin. We had a chance but it didn't happen. We come here to win this race. There is no other place we want to be. It's a shame for the entire team. We all worked very hard in preparation. Both Jan and Jordan did fantastic jobs driving. There were just a number of things that went against us."

JAN MAGNUSSEN - #63:
"The race was one where everyone was so close and so evenly matched. When Antonio had a cut tire and had to come in early (in his second stint), that put us behind everybody and on a different strategy. That also meant that we would not be catching the slow zones in the same everyone else and that really started to bite us. So we fell further and further back. Until we got back on the same strategy as everyone else, it was an uphill fight. But the car was good and the team worked fantastic the whole time. Antonio and Jordan drove perfect throughout the whole race. When we perform like this as a team, it's difficult not to be disappointed with the outcome. A podium at Le Mans is pretty decent; it's just not what we came for."

JORDAN TAYLOR - #63:
"Obviously it was a disappointing finish. But if you look at the whole 24-hour race, we weren't always up front. So leaving with a podium finish is something we can be proud of. When you come so close, extremely close, that is the frustrating part. I think we showed a never-give-up attitude. We went two minutes down early in the race and fought back from there. A lot of people doubted that we could bring it back. I think everyone executed well and unfortunately it just wasn't our day."

OLIVER GAVIN - #64:
"It was one monumental battle in GTE today, whether we were dealing with the conditions, the competition or the traffic. We were right up there when we had our incident which cost us four-and-a-half laps and basically ended our race. The competition in GTE is so tight it's impossible to catch up that kind of delay. At Le Mans you can't but recognize the efforts of everybody involved with Corvette Racing, especially the guys of the 63 car. I feel terribly sorry for them to have lost the race in this way."

TOMMY MILNER - #64:
"This was a race all of us at Corvette Racing had high hopes for. But those hopes fell just a bit short. For us, I'm disappointed to have had the problem we did, which put an end to our race. I'm super bummed for the No. 63 guys to have come that close to a win. But they did a great job all race long. Everyone at Corvette Racing can hold their head up high as this has been one of the greatest GT races Le Mans has ever seen. It's always a pleasure to come to Le Mans with Corvette, and this result makes you want to start to prepare for next year starting tomorrow."

MARCEL FÄSSLER - #64:
"I enjoyed the race and the Corvette really a lot. We had great overall speed, all three of us, and I think we would have had the chance to fight for the win or a podium finish like the sister car had we not had our issue. But Le Mans decides for you and it cost us four laps the same four laps we were down on the winners at the end. I also feel sad for the sister car which had the puncture on the last lap. Even though it was a tough race, I enjoyed the event and the team enormously."

DOUG FEHAN, CORVETTE RACING PROGRAM MANAGER:
"Just as predicted this may have been one of the most epic GT races in Le Mans history. To have all the manufacturers so closely matched is a testament to all the hard work of the ACO and the FIA. We saw an event over the past 24 hours in which all of the 13 cars entered in GTE Pro were capable of leading and winning. That's good racing and we couldn't be more proud to have been part of it."

GARY PRATT, CORVETTE RACING TEAM PRINCIPAL:
"Whenever you have a great race like that it's always nice to win, but you can't feel bad about having a great race like that and it coming down to the last lap of a 24-hour race. It's just fantastic racing and hats off to those guys. They did a good job and we were one lap shy."