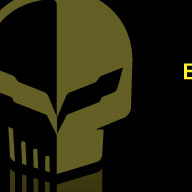 Not already registered?
Register
here.
| | | |
| --- | --- | --- |
| | 2014 WEC: Corvette To Race At COTA | |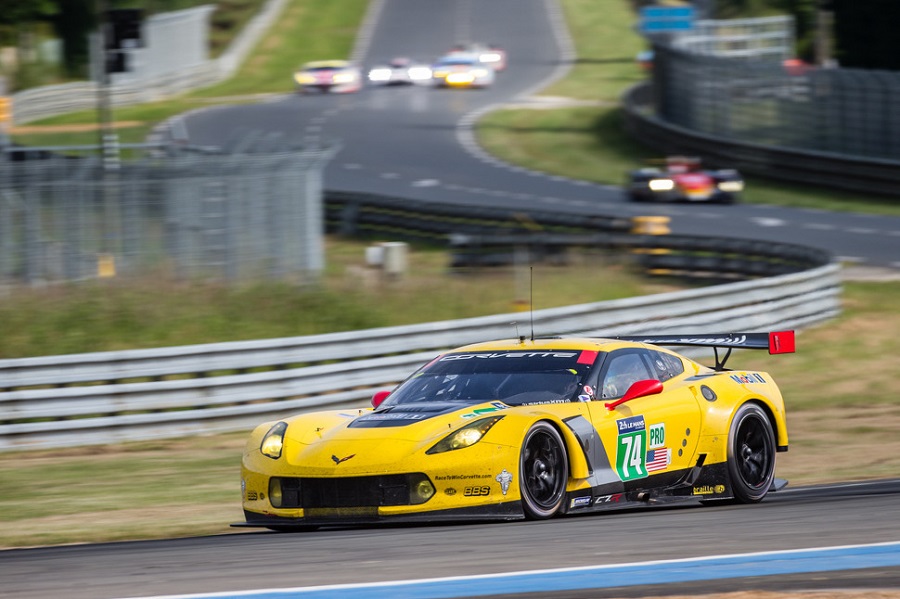 | | |
| --- | --- |
| August 17 2014 07:54:57 AM EST | |
Sportscar365 has revealed that Corvette Racing will enter one Corvette C7.R in the 2014 FIA WEC round at COTA.

This year's COTA schedules sees the FIA WEC and the Tudor United Sportscar Championship race on the same day, unlike 2013 where it was split between Saturday and Sunday. Corvette Racing will enter the teams test car in the 6hr FIA WEC race, and the usual two cars in the 2hr 45min Tudor Championship race.

The drive line-up will be all American, with Tommy Milner, Jordan Taylor, and Ricky Taylor. The Taylor brother's sponsor Konica Minolta, along with Michelin, will have dual primary sponsorship of the WEC car.

While Jordan has experience with the C7.R from Le Mans, brother Ricky got to sit in the car for the first time at Road America this past weekend.

JORDAN TAYLOR QUOTES:
"This is an amazing opportunity. To be racing a Corvette in the FIA World Endurance Championship on American soil, with an all-American lineup… it couldn't be any cooler,"

"It will be my first time racing in the WEC, other than doing Le Mans the past few years, so it's going to be a bit of a different feel racing in more of a sprint race format. We'll be representing America on a world stage. I can't wait."

RICKY TAYLOR QUOTES:
"It is a very important weekend for us on many levels. For me it will be my first opportunity to drive for Corvette Racing and my first time in GTE Pro."

"I am really looking forward to getting to know the team and working with everyone on a race weekend. With three American drivers in an American marque, we have a really special opportunity here."

This is a great opportunity for Chevrolet to broaden its marketing outside of the IMSA and Le Mans. It is also a great marketing opportunity for Pratt & Miller to showcase their product to potential clients that may be looking to purchase a C7.R for 2015.

It is unlikely that this is any kind of move away from IMSA towards the WEC for future plans for Corvette Racing. As a business aspect, the it does not make sense to move to WEC and abandon IMSA since 99% of all Corvette sales are in North America. Corvette is only available for sale in 4 of the 8 countries the WEC visits, 1 being the USA.

As far as BoP goes, Corvette's BoP will revert to ACO BoP as seen here. Corvette sees a 0.1mm larger restrictor compared to what was ran at LM24, and 5 less liters of fuel.

Corvette Racing is not the only TUSC team that will enter the WEC race. Extreme Speed Motorsports will enter 1 of their P2 cars, and Krone Racing will enter their GTE Ferrari.

Currently the WEC races are only available to watch via a mobile app subscription. It is unknown at this time if the WEC race will be shown on live TV in the US. We will update you as the time gets closer.
| | | |
| --- | --- | --- |
| | 2014 Road America: Results | |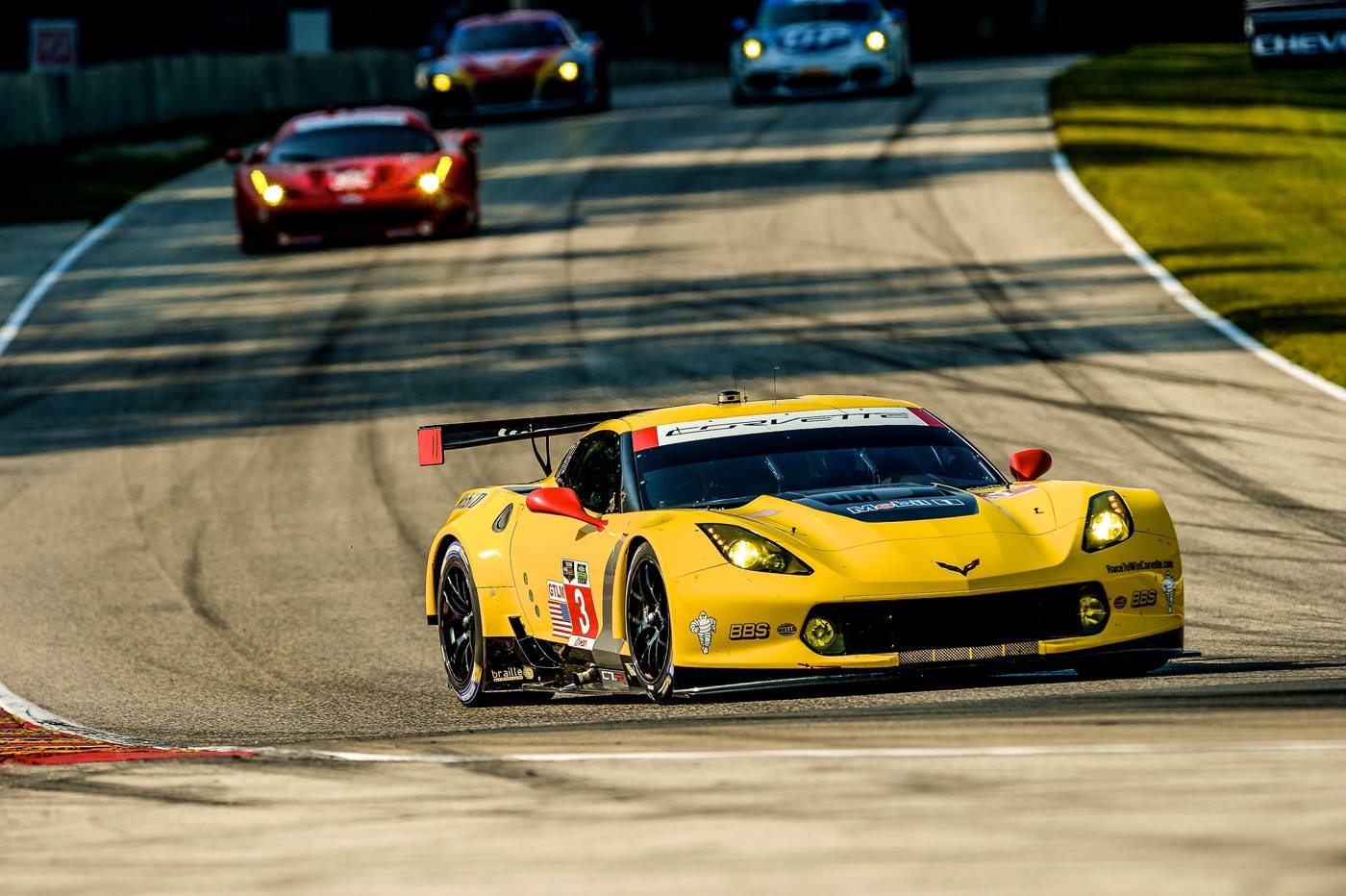 | | |
| --- | --- |
| August 12 2014 10:21:44 AM EST | |
Round 8 for the Tudor Championship brought us to Elkheart Lake, Wisconsin - Road America.This was the site of the very first C7.R test nearly a year ago.

Porsche was given some BoP favors before Indianapolis but were unable to make the changes in time for the Indy race. After Indy a revised bulletin was issued. Apparently their was a typo on the original and the Porsche was actually allowed an even bigger front splitter then previously posted. All 3 GTLM Porsches had all of the updates at Road America.

The pre-Indy BoP adjustments have obviously hindered Corvette Racing. This is the 2nd race in a row both cars have qualified on the bottom half of the GTLM field. This time, the #4 (driven by Oliver Gavin) out qualified the #4 (driven by Jan Magnussen), but the team could only manage P6 & P8.

QUALIFYING QUOTES:
Magnussen - "Qualifying was difficult. Obviously eighth place in qualifying is not where we like to be, and it's no fault of the efforts of the team. Fortunately, we traditionally have been very good for the races and over long runs, no matter our qualifying positions. That has been the focus of our practice sessions this weekend. Hopefully it will make a difference in the outcome tomorrow."

Gavin - "We have focused quite hard on getting a good race car here. For a longer run we are in pretty good shape from what we can see from practice so far. I feel reasonably confident that we're going to be getting better as the race goes on. I felt as I was qualifying the car was coming, coming and coming, and I felt like the next lap was going to be a bit better. That is a promising sign for the race. In practice we had the same thing. So I'm quietly confident that we are going to get the maximum out of our car here for our team this weekend. It is going to be tough - very, very tough. You just look at the gap between us and the cars on the front row and it is pretty substantial. I remember here a couple of years ago when there was a two-tenths split between the first seven cars. Now we are in the position where there is a second split between the top six or more which is kind of disappointing and frustrating. It is what it is, and we can only work with what we've got. I think that Chuck (Houghton, Corvette Racing engineering manager) and all the guys on the No. 4 car have maximized that over the weekend, and we have made good use of our time on track. We haven't been hit by too many problems or issues, so I feel that we are a ready as we can be for the race."

On race day, the team also struggled with pace, posting the 7th and 8th quickest lap times in class. They also struggled with with execution, seeing Tommy Milner run the red light at pit exit causing a stop +60 second penalty. The #3 also had an unscheduled pit stop with a cut tire.

Caution after caution, debris and wrecked cars were all over the track. Pit lane was like rush hour traffic. Overall....this race was a mess, and if you were trying to follow it on the tape delayed/commercial infested TV broadcast then it was even worse. Corvette Racing finished 6th and 7th.

RACE QUOTES:
Garcia - "It was quite a nightmare out there. The debris puncture on our tire put us out of sequence; we were already out of sequence a little bit. I found myself trying to defend even on new tires. The car was good but we were getting hammered out there."

Magnussen - "It was a very hectic and crazy race. We tried a gamble early by taking two tires. The second caution coming out soon after that hurt our chances, along with a piece of debris puncturing one of our tires. We scored the maximum amount of points that we could today, which was the goal. We will turn our focus to VIR now and hopefully be in better position to fight for a win and podium."

Gavin - "It was another day that kind of summarizes our year. The call for two tires early was a good one but unfortunately the penalty pushed us back down the order. My stint started well and I could run pretty good lap times and stay with the cars directly in front of me. The incident with one of the Vipers ruined any chance we had for a good result. It's a shame as the team did a fantastic job getting us up to fifth. But we will regroup and be ready for VIR and hope for a repeat of our 2012 victory."

Milner - "It was a pretty rough couple of laps at the start. Both the driver's side and passenger's side and the rear bumper and front bumper all had contact. In some places, I was trying to make room for myself around people who didn't want to give me room. It's how the racing is, trying to get around PC cars. The car wasn't bad."

VIDEO: Road America Qualifying
VIDEO: Race Broadcast

The next round is at VIR, Sunday August 24th. This is a GTLM/GTD only race.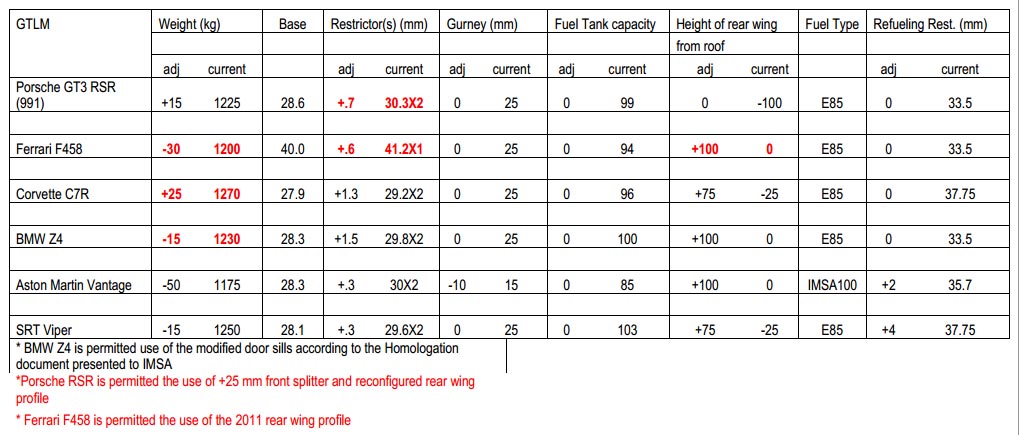 | | |
| --- | --- |
| July 29 2014 11:06:08 PM EST | |
In the world of sportscar racing, you hear the term "BoP" a lot. "BoP" is an acronym for Balance of Performance. Some series call it different things, but it is all the same. Some fans that may not follow the series as hardcore as others may not know what it is or how it works.

Here we will explain everything as it relates to the GTE/GTLM class in the Tudor United Sports Car Championship and the ACO related series around the globe such as the World Endurance Championship. Note: Other racing series or other classes may vary in how they do their BoP.

DEFINITION:
Balance of Performance is the ongoing adjustment of a cars performance in relation to other cars, on a case by case basis, to allow for close competition throughout the class.

WHY IS IT NEEDED:
1) Close on track performance - In the GTE/GTLM class we have Corvette, Porsche, BMW, Viper, Ferrari, and Aston Martin. Front engine, rear engine, and mid-engine configurations. All different answers to the same set of regulations. These manufactures spend upwards of 8 figures ($xx,xxx,xxx) to develop, run, be competitive, and hopefully win, all in the name of advertising and hopes that you will buy a vehicle from them when the time comes. All they want is a fair shot at their competition.
2) Cost Reduction - When the performance bar is level, it prevents an "arms race" to see who can bring the bigger and better each weekend until the competition can't afford to keep up.
3) Entertainment Value - Fans don't like watching the same cars dominate race after race. Teams/drivers also like to know they stand a chance any given weekend.

WHO MAKES THE CALL:
The sanctioning body of the series makes the decisions on how and when to change the BoP.

The ACO is the sanctioning body for the GTE Class in the WEC, which includes the 24hrs of Le Mans. The GTE class (GTLM in the US) regulations are also made by the ACO
(Automobile Club de l'Ouest).

IMSA is the sanctioning body for the GTLM Class in the Tudor United Sports Car Championship. The regulations are the same as the ACO's class, but IMSA applies their own BoP. For the most part, any time an IMSA team, such as Corvette Racing, goes to Le Mans the BoP is adjusted based on the ACO BoP. IMSA has no say on BoP outside of the American series. There have been some exceptions in the past, such as the Vipers in 2012, where the ACO did not have enough data to calculate their own BoP, so they used IMSA's restrictor size.

WHAT IS ADJUSTED:
1) Weight - 1245kg is the baseline vehicle weight for the GTE/GTLM class per the FIA/ACO rules & regulations.
2) Sonic Air Restrictors - Each car/engine is unique. There is no "baseline" for restrictor size. 1 or 2 restrictors may be used depending on the number of intakes.
3) Gurney - Gurney is the vertical flap on the trailing edge of the wing.
4) Fuel Tank Capacity - 90L is the max capacity per ACO regulations. IMSA allows larger fuel cells to address the issue of class separation. Plastic balls of different volumes are placed in the fuel cell to adjust the capacity.
5) Rear Wing Height - Wing height is measured from the tallest point of the roof. Baseline is 0mm.
6) Refueling Restrictors - Depending on fuel tank capacity, restrictors are changed on the fuel rig to adjust fuel flow, as to not disadvantage anyone during refueling.
7) Any other technical modification that the sanctioning body may deem necessary

HOW ARE ADJUSTMENTS DETERMINED:
Each car has a mandatory performance data recorder. After each event, all performance data is downloaded and given to the series officials. Any information required by the series in order to achieve these adjustments must be supplied by the competitors. Any competitor who deliberately gives false information, or attempts to influence the adjustment process may be given a sanction. Changes are not subject to protest or appeal.

IMSA also relies on public timing loop data for a large part of its analysis. This keeps the process transparent and allows the teams, fans, and manufactures to have the same data as the series to calculate BoP.

BoP data is always taken from the race, not qualifying.

The fastest average lap time is calculated using the number of laps which corresponds to 20% of the race distance.

BoP is also calculated for each model homologated, not per team. Example: All teams running a 2014 Porsche 911 RSR will receive the same BoP. At the same time, if there are any teams running a different homologated year or evolution of the type, a separate BoP can be issued.

HOW ARE TEAMS NOTIFIED:
Transparency is key. The sanctioning body has extensive conversations with the manufactures prior to the release of any BoP changes.

The sanctioning body will then issue a public release of the information in a Competition Bulletin. The manufactures all know what is coming prior to the release of the bulletin. These bulletins are publicly available to view online.

IMSA Competition Bulletins
FIA/ACO Competition Bulletins

We want to thank IMSA's Vice President of Competition and Technical Regulations Scot Elkins for helping us fact check this article and give us some insight into the process.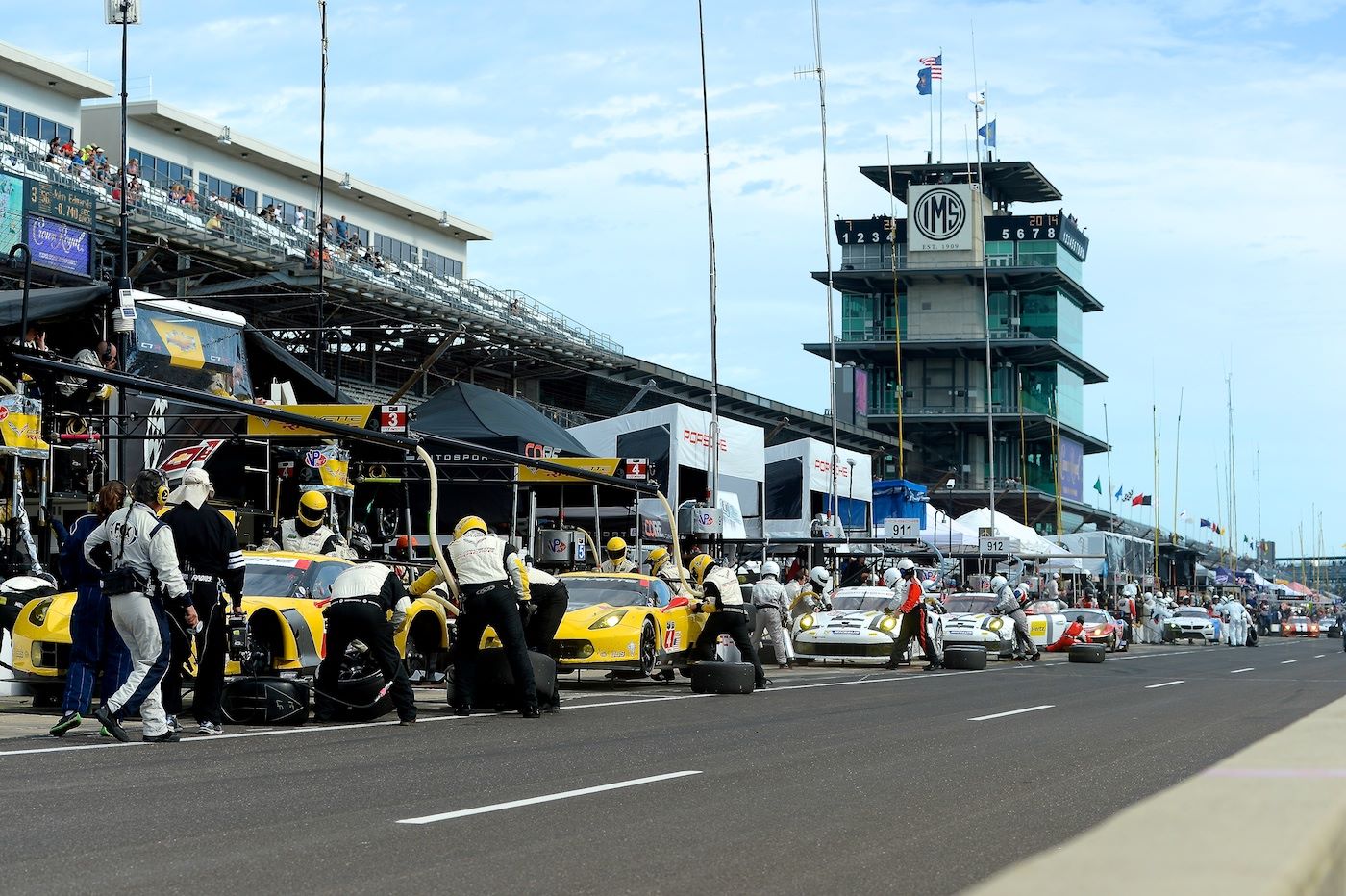 | | |
| --- | --- |
| July 27 2014 09:35:53 PM EST | |
This is the first time Corvette Racing has been to the Indianapolis road coarse. This is also the first year with the new configuration.

With the new BoP changes, qualifying was tough, although all 10 GTLM cars were within 0.859 seconds. The #3 Corvette took P6, and #4 was P10. The #3 was 0.2 seconds from pole.

QUALIFYING QUOTES:
Garcia (#3) stated, "We were two tenths off which I think I proved again that we took 100 percent out of what we had. So we have confidence toward the race. Anything can happen so we might be sixth, but we are only a tenth off second. It's very close out there. There is a lot to be gained or lost in traffic. I think that is where Corvette Racing will gain on everybody, and if we run a smart race we can go for a fifth victory."

Milner (#4) said, "It's first time here for us, and we obviously came here this weekend with some rules changes that were pretty much stacked against us. The No. 3 Corvette C7.R guys have been fast all year, qualifying up front. Now they can do no better than sixth. We are obviously on the back foot there, but I think we just missed it with the setup on our car. We were okay earlier today. We have been struggling all year a little bit with pace in our car. I think we got a little bit off plan with what we kind of set out to do this weekend. It seemed to work but I think it hurt us here in qualifying. It's so close in GTLM that if you have a bad session, that is it and you are at the back. It's not where you want to be, but the car seemed good in practice on old tires compared to our competitors. It seemed like we were quick. At least from last there is nowhere else to go but up. That is what I'm looking forward to tomorrow."

The race was no different. The Corvettes could keep pace with the GTLM pack but didn't have enough to make a pass, particularly without help from traffic.

Speaking of traffic, the #3 Corvette was spun by a GTD class Porsche 30 minutes into the race pushing them from 4th at the time to 10th. This is the 4th race in a row one of the Corvettes have had contact from another car on track.

Several cars did meet some attrition and made some mistakes. This helped the Corvettes and they ultimately finished 4th and 5th.

RACE QUOTES
Antonio Garcia: #3 Corvette C7.R
"Who knows... (without the contact) we may could have fought for the podium at the end. We've been fighting really hard the whole season to be up there. We were not necessarily the fastest but we did it by being smart. Today we had probably the slowest car out there and still managed to place fourth and fifth. I hope there will be a time where there will be a Corvette fight like we had except for P1 and P2. It was fun and really good but would be even better if it was for a win."

Jan Magnussen: #3 Corvette C7.R
"It was such a shame about the contact out there. I'm not sure what happened. I think the guy on the inside lost it and hit me, and spun me around. Up until then, the car was pretty decent. We were fighting with everybody. Traffic was really bad out there. It is really, really hard to do anything other than follow the guy ahead. I don't know if the car got damage, but it seemed we lost a little bit after the contact. We'll have to maximize our points score today. Hopefully we will have a better race at Road America."

Oliver Gavin: #4 Corvette C7.R
"I think we're gaining on the car. Chuck Houghton (No. 4 engineer) worked pretty hard on that overnight. Tommy drove a great first stint. It was pretty crazy there especially when Jan spun around, there was a lot of smoke everywhere and Tommy did a great job of missing that. When I got in, we knew it was going to be tough to the end fighting with Antonio. I had a little bit of a braking issue. I got balked up in traffic too on one lap and Antonio got by. This track makes for hectic and crazy racing. Both our cars finished with plenty of bumps and scraped. We certainly made some progress and it was good to get a good, solid fifth place with no problems. Onward to Road America to see what we can get there."

Tommy Milner: #4 Corvette C7.R
"That was a long stint but a lot of fun. Sometimes you are in the car for a long time, whatever that was, and you are racing nobody or anything, and it is boring. But that was the complete opposite of boring. That was chaos. It was just madness on the race track everywhere...every lap. There may have been three or four laps total that I did that were very calm. But it was a lot of fun. The car felt good, so the guys did a great job getting the car to where it needed to be for the race."

Interesting notes from the weekend:
-Porsche, which was allowed some BoP adjustments in their favor, were unable to make the changes in time for the Indy race, yet were arguably the strongest cars in the race. Despite one of the factory cars having engine failure and DNF.

-Corvette had the 3rd (#4 Gavin) and 8th (#3 Garcia) quickest race laps.

-Ferrari gained the most from the BoP adjustments, going from the slowest at Mosport to pole position at Indy and 2nd quickest race lap at Indy.

GTLM DRIVER/TEAM POINTS AFTER INDY
1. #3 Corvette (219pts)
2. #93 Viper (-13pts)
3. #55 BMW (-22pts)
4. #91 Viper (-24pts)
5. #4 Corvette (-27pts)

VIDEO: Indy Race Broadcast - Commercial Free

The next race is at Road America, Sunday August 10th, 6:30pm ET on FS1.

| | | |
| --- | --- | --- |
| | 2014 Season Halftime Update | |
| | |
| --- | --- |
| July 19 2014 12:32:10 AM EST | |

The inaugural season of the Tudor United Sportscar Championship has seen many ups and downs, as expected. Combining the different philosophies of the American Le Mans Series and the Grand-Am series was no small task.

Thankfully for us, in the GTLM class, very little was changed, but the series as a whole has gone through some teething pains. The good news is that IMSA and all the parties involved have been working non-stop to address all issues from the fundamentals of event scheduling and set-up to the on-track product and everything in between.

Racer.com's Marshall Pruett has put together a fantastic series of articles called "State of the Union" for each of the 4 classes.

State of the Union: Prototype
State of the Union: PC
State of the Union: GTLM
State of the Union: GTD

Here are the points, as of after Mosport (Round 6 of 11)

GTLM DRIVER/TEAM POINTS
1. #3 Corvette (190pts)
2. #55 BMW (-19pts)
2. #91 Viper (-19pts)
3. #93 Viper (-20pts)
4. #911 Porsche (-25pts)
4. #4 Corvette (-25pts)
5. #56 BMW (-29pts)
6. #912 Porsche (-33pts)

GTLM MANUFACTURE POINTS
1. Chevrolet (194pts)
2. Porsche (-8pts)
3. BMW (-10pts)
4. SRT (-14pts)
5. Ferrari (-32pts)

NORTH AMERICAN ENDURANCE CHAMPIONSHIP
GTLM DRIVER/TEAM POINTS
1. #4 Corvette (28pts)
2. #911 Porsche (-1pts)
3. #3 Corvette (-2pts)
3. #91 Viper (-2pts)
4. #93 Viper (-3pts)
4. #912 Porsche (-3pts)
5. #55 BMW (-7pts)
6. #56 BMW (-9pts)

NORTH AMERICAN ENDURANCE CHAMPIONSHIP
GTLM MANUFACTURE POINTS
1. Porsche (36pts)
1. Chevrolet (-1pts)
3. SRT (-4pts)
3. BMW (-13pts)
5. Ferrari (-18pts)

Corvette Racing has had a fantastic season thus far. Out of the box, the new C7.R has been major leap forward from the C6.R. Minor mechanical issues hurt the team in the first two rounds but since then the team has won 4 races in a row, and had a podium finish at Le Mans.

Unfortunately it has been the #3 Corvette that has gotten all the glory. Although the #4 Corvette has performed well, luck has not been on their side. Other competitors causing contact with the #4 in all of the past three rounds have taken the team out of podium contention each time. Oliver Gavin tells us at the most recent round at Mosport the #4 Corvette had suffered from a chassis imbalance.

Gavin states - "Before we head off to Indianapolis for the next round of the United SportsCar Championship, our car is going to be thoroughly examined and all the set up decisions we've made over the last few races will be analysed and re-examined to try and figure out the chassis imbalance we've had. It feels like with five races to go we're starting from zero again but hope we can now all look forward and not back."

7/17/14 a new set of BoP changes were released for the GTLM class. The Porsche 911 RSR has received a 0.7 mm increase in air restrictor. Additionally, the Porsche is permitted to use a 25 mm larger front splitter and reconfigured rear wing

The Ferrari sheds 30 kg, gains a 0.6 mm larger air restrictor, adjustment in the height of the rear wing, and can run in its 2011 rear wing profile.

The Corvette C7.R gets 25 kg of additional weight, while the BMW Z4 GTE loses 15 kgs.

Five rounds remain in the 2014 season - Indianapolis, Road America, VIR, COTA, & Petit Le Mans

REMINDER - The next round at Indianapolis is on FRIDAY 7/25/14 at 7pm ET on FS1






| | |
| --- | --- |
| July 14 2014 10:35:10 PM EST | |

For round 6 of 11 we head north of the border to Canadian Tire Motorsports Park (Mosport).

Corvette has dominated this track, winning 12 times in the past 15 years.

Jan Magnussen and Antonio Garcia in the #3 Corvette C7.R have been on a roll, coming off of 3 wins in a row is the ultra competitive GTLM class, while their team mates Tommy Milner and Oliver Gavin in the #4 Corvette C7.R have had the pace, but have lacked the luck so far this season.

In qualifying the #3 car took P2 while the #4 car was struggling with the setup and took P4. Top 5 in GTLM were within 0.3 seconds. The #93 Viper took the pole.

A heavy rain came through the morning of race day and Corvette Racing took 1-2 overall in morning warm-up, ahead of the top class prototypes.

As race time came, the rain disappeared and we had a sunny and dry racetrack. We saw a close battle, what we are calling Jake vs The Snake, for the first hour until the #93 Viper ran off course and the #3 Corvette took the lead. At that point it was just a matter of executing the perfect pit stops and managing traffic. The #3 crew performed flawlessly and took home their 4th victory in a row.

The #4 Corvette was running well and was up to P3 until a slower GTD class Ferrari made contact and spun our the Corvette. No damage was done to the car, but this put the Corvette down to P7, virtually killing any chance of a podium finish. The race went caution free and the #4 finished P7. This is the 3rd race in a row that the #4 Corvette has been taken out of podium contention by another car on track.

VIDEO: Qualifying
VIDEO: Race Broadcast

Driver Points, Post-Mosport:
1. ANTONIO GARCIA / JAN MAGNUSSEN (190pts)
2. BILL AUBERLEN / ANDY PRIAULX (-19pts)
2. MARC GOOSSENS / DOMINIK FARNBACHER (-19pts)
3. JONATHAN BOMARITO / KUNO WITTMER(-20pts)
4. OLIVER GAVIN / TOMMY MILNER (-25pts)

*Driver/Team/Manufacture points are not officially posted as of the time of this post. When they are posted, they can be found HERE.

The next round is at the Indianapolis road course, FRIDAY 7/25 at 7:00pm ET on FS1

For daily/up to the minute news between and during races, please follow us on Twitter @badboyvettes.