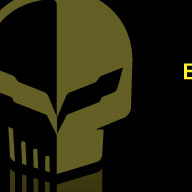 Not already registered?
Register
here.
| | |
| --- | --- |
| December 31 1969 07:02:04 PM EST | |

Time to call out the competition. GT1 for 2008 and 2009 demands representation.

So, WHO should be out there with Corvette [getting beaten]? WHO should be racing in GT1 that is NOT? Well...

* Ferrari should run a 599 in GT1 and then segue into LMP. Ferrari has won 9 times overall, the first in 1949...the last in 1965. Mulsanne still beckons, Maranello.

* Ford should run a Mustang GT500 in GT1 and then really think about LMP. Ford connections to LeMans wins date back to Mazda in 1991 [but Ford didnít co-own them yet, did they?], Rondeau in 1980, Mirage in 1975, and the Gulf GT in 1969, putting the cap on its famous 4-year string. Really Ford, canít you park just 1 or 2 NASCAR Fusions and fund a real race car again?

* If Nissan doesnít race its new GTR in GT1, then Lutz should call Carlos and give him an education on performance brand-building.

* Lexus better race the LF-A in GT1. How else to earn your performance stripes? You canít ride your F1 credentials, can you?

* Acura NSX. If Lexus is in, where else should you be? Right next to them on the GT1 grid with your new generation model.

* Aston Martin. We're sorry. Your mom called our mom and we promise to be nice if you come back and play. Honestly though, AM is a great competitor and it would be fun to have them back in 2008.

* The Cerberus [Dodge] Viper is NOT a GT2 car. It is a big bruiser that should be fighting in GT1. Jim Press, your ego is calling. It says go [try to] beat Corvette. Good luck!

* Maserati, stay in the US for the full season and support your dealers. The MC12 or a GT1 GranTurismo would do just fine.

* Saleen, find a team to run your cars. Your US sales demand it.

* Mercedes. BBV already made note of your new SLR GTR. No better time and place to race it as 2008 ALMS GT1.

* Of course, we havenít even mentioned BMW [6 series], Lambo [pick either one!], Koenigsegg [YOU named your car the CCGT FIA GT1!], Mazda [RX8], Jaguar [XK], Bentley [why not?]...

The bottom line is this- 2008 / 2009 deserve more GT1 competitiors, and there are cars that should [that need to] prove their mettle.

So, competitor brands to Corvette, are you participants or partici- ďcanítĒ-s?