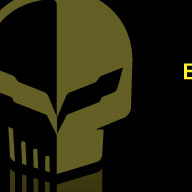 Not already registered?
Register
here.
| | |
| --- | --- |
| December 31 1969 07:00:16 PM EST | |

With no one willing to compete against them at most of the races this year, just what will the 3 and 4 be doing all season on the track?

Racing all out on the road to a Le Mans GT1 trophy. If you're expecting a lackluster performance at ALMS races from the Corvette team this year, think again. LeMans is the Holy Grail of sports car racing and the team is out to win it again for the sixth time in seven years.

Check out [this article] at DueMorti.com for a little history on what makes the Corvette Racing team better than any other, and why the LeMans race is even more important now that it's one of the few chances for them to go up against competition this year.

Whats your opinion?