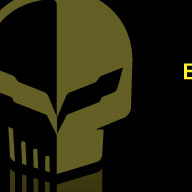 Not already registered?
Register
here.
| | | |
| --- | --- | --- |
| | Is Lou Ready for St Pete? | |

| | |
| --- | --- |
| April 04 2008 09:53:26 AM EST | photo - LG Motorsports |

While we're pretty sure "dirt in the radiator" wasn't the only thing causing the LG Motorsports C6 Corvette to overheat at Sebring, it certainly didn't help in a 12 hour race in 90F heat... or that the car started testing less than 1 week before race day.

We haven't heard about any other issues discovered at Sebring, but after the race the car was taken back to Riley Technologies for some retooling:

* Windtunnel testing for the shorter track at St Pete
* New Cobalt brakes installed
* Driveline dyno testing to reduce drivetrain losses
* New AC unit - the electric compressor used at Sebring cut out from time to time due to the heat in the car. The new compressor and evaporator from GM run directly off the transmission - same as the C6R's?

The car was also back out on a test track 1 week after the race at Sebring and we're told everything is looking good. Lou has experience at St Pete from his World Challenge days and says he's looking forward to the race.