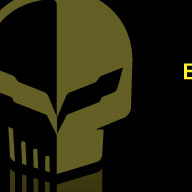 Not already registered?
Register
here.
| | |
| --- | --- |
| October 28 2008 01:02:28 PM EST | |

As GM and the US Gov't collaborate to put Chrysler out of its misery [....still a 'What the #@**!!' scenario to us], we remember that Viper was already on a death march, before begging for corporate buyers.

Now, as a pending part of the GM family, the V10 Snake is left no seat at the table thanks to Corvette [eg - 55 years of heritage gets you the head of the table]. Rather than dance on the grave, let's spare a thought for a better Viper time. BTW- Beretta in a Viper?

Still, the Corvettes kicked their ducktail, inevitably.
We just had a better 'piece'.

PS- GM, see what happens when you 'euthanate' sports cars? You kill the soul / spirit of your company. Accordingly, a C7 decision awaits you.