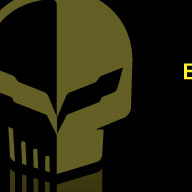 Not already registered?
Register
here.
| | |
| --- | --- |
| June 11 2009 07:11:10 AM EST | photo - Richard Prince |

On-track Day 1 was a 6-hour night session and a continuation of the wet weather that may become THE danger factor in the 2009 LM24.


All day long it rained, up until about an hour and a half before practice. The session was hit by rain at the 1-hour mark and dry weather set-ups were never an option.

#63 with Jan Magnussen at the wheel led the GT1 session.

order / car drivers / time
23 / 63CR O'Connell Magnussen Garcia / 3m57.876
25 / 64CR Gavin Beretta Fassler / 3m59.586
29 / 66AM Lichtner-Hoyer Gruber Muller / 4m06.606
51 / 72LA Alphand Gregoire Goueslard / 4m38.342
52 / 73LA Maassen Jousse Clairay / 4m42.802

The Lamborghini broke a driveshaft [no time] and the Alphand cars ran the minimal 3 laps late in the session, having to attend to in-car fixes first.

All of which gave us a look at godug's look [which shouts, 'This stuff is serious'], the CR team's on-site weather reader [which may turn out to be the most valuable tool in the '09 LM toolbox], the GM session report [which gives details about the session's work], and a commentary from R. Prince [which sums up a wet Wednesday] –

"The weather has been consistently awful here but I've tried to make the best of it. I managed to snag a Peugeot scooter to get around. It's rather ancient, but it'll top 75 kph, which is way faster than the horrendously unreliable Chinese ones I've had the displeasure of using here in recent years and plenty fast enough to get killed on in a heartbeat."

"Between the 60 pounds of camera gear I carry, nasty rain, brutal traffic, and the already-drunk Brits / Germans / Danes / et al, it'll be yet another miracle if I survive this race without at least a good maiming."

So Richard, what DO they call the French 'medal of valor', anyway?
[Note - All the pics are in the Prince 2009 Le Mans Album.]

Day 2 and Qualifying awaits.