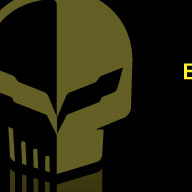 Not already registered?
Register
here.
| | |
| --- | --- |
| December 31 1969 07:00:49 PM EST | photo - lemans.org |

"Virtually identical to the 2006 cars, the Corvettes are likely to be slower than both Aston Martins and the Saleens. Project manager Doug Fehan's strategy is to maximize reliability and minimize time in the pits. They are here to win again this year, and the skulls painted on the bonnets of the cars are there to show that some serious and ferocious battles will have to be fought by anyone challenging their bid for victory in LM GT1."

-Official LeMans Press Release

All the preparation becomes practical application as the cars hit the Sarthe circuit on Sunday for the final test before the 24hr race.

An interview with Oliver Gavin previewed the challenges set before our team this year.

A week or so back, BBV had a chance to visit Pratt & Miller and sit down with our informed sources to get the insider's look at LeMans prep and strategy.

It all seemed buttoned up from our eyes, but as Gavin referenced [and as we saw from the Valencia race] we, too, had learned how formidable the Astons and Saleens will be.

Out of respect for their work, we enforced our own embargo. But, here's what we know-

* The team computers have run well over 200 simulated laps for LeMans to prep for setups, maximize top speeds and reduce lap times.

* A nearby "secret airbase" with a really long landing strip helps the team conduct aero and top speed tests.

* The cars are so bulletproof now that "pacing" strategies are irrelevant thinking.

* The plan is to go "as hard as we can" from the "green flag to the 24th hour".

* There are no orders between Corvette teams- P&M, Alphand, and PSI.

* But, technical info is being shared. In fact, the consultation has been happening all along, with a P&M techie planted in Europe all season. The results, to date? The Luc Alphand Corvette leads the LMS GT1 standings!

* Don't be surprised if qualifying doesn't see our cars in front. The AM's and Saleens are in fact truly fast.

This will be GOOD! Like a Rocky movie guts, training, and who wants it more will decide the results. Adrienne! We did it!