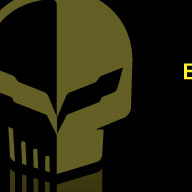 Not already registered?
Register
here.
| | |
| --- | --- |
| December 31 1969 07:00:51 PM EST | photo - lemans.org |

BBV knows better than to believe what racing people say when it comes to their black arts and their competition.

But, there we are......buying into the "pre-race" dialog about slow Corvettes vs its foes.

So, after the LeMans Test Session, what do we find? Corvette is P1!.....and P3! 1.4 seconds faster than the 007 Aston, 2.3 seconds up on the first Saleen [#55].

A look at sector times [the lap is divided into 3 sections for timing and scoring purposes] shows what's going on in GT1.

Here is the Lemans track map [Until we confirm, we THINK Sector 1 is through/to Tertre Rouge, S2 is the Mulsanne through/to Indy, S3 is Arnage through the Porsche curves, Ford chicane, to the start/finish line. Anyone know for sure?]

The point is that, looking at sector times, the #63 Corvette was best in all 3 sectors.

Sector 2 was close between all 3 chassis, but the Saleens lagged a bit in the first and third [the curves] - strange, because that part of the track is similar to Valencia [where they were quick]. Keep an eye on them as race day approaches because something's fishy and it's not just Aston Martin.

The fact that Corvette put in its best time at the end of the session speaks to a little poker playing and / or to bolting on the right compound Michelins after all the set-ups tweaks were complete to "take no prisoners" and get inside the competition's heads, again.

AND when you look at theoretical best times, no one would have caught the Vette.

Oh and BTW, they are lapping faster than they were last year, already!

Now, on to Practice and Qualifying next week.

So remember: never believe a racer until after the event............. What else did they tell us?