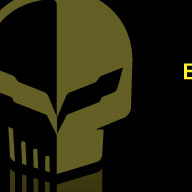 Not already registered?
Register
here.
| | |
| --- | --- |
| June 29 2010 03:48:35 AM EST | |

Chevrolet changes ad agencies. And now so does Cadillac. Buick is marketing to young people via pop-up concerts. GMC is doing a viral guy-skills contest. Seems to be all about making the GM brands more noticed / more in-synch with new consumers.

So, what of Corvette? Yes, we see Corvette's current web contest, the C7 rumors, a new internal study - 'What should Corvette be?'. But, BBV asks YOU. How would you define, position, and market Corvette? To spark your thinking, some options -

THE CAR [design and engineering]
a] Always stay connected to Corvette heritage, just evolve.
b] New thinking for a new generation. Big changes, please.

THE MARKETING [who to reach]
a] 1st priority is the traditional Corvette buyer.
b] Time for more new + young owners.

THE MESSAGES [what to say]
a] The current marketing messages are OK.
b] Bolder tactics to shake up perceptions of Corvette.

THE TONE [how to say]
a] Serious sports car performance.
b] Aggressive in-your-face fun.

THE POSITIONING [how GM uses Corvette]
a] Corvette stands alone.
b] Corvette is the performance technology standard-bearer for Chevrolet.
c] Corvette is the performance technology standard-bearer for all GM.

So, what do you think? Feel free to embellish above and / or add new ideas.
And yes, assume there should always be Corvette Racing [and Jake?].