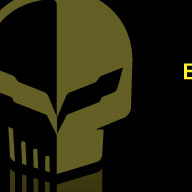 Not already registered?
Register
here.
| | |
| --- | --- |
| August 30 2010 08:42:50 AM EST | |

Think we used this analogy before. But, since it keeps repeating itself on-track, might as well join the trend of doing the same thing over and over.

We're talking LMP cars banging GT cars. ALMS says they're on top of it - Stern drivers meetings / Scripts for the SpeedTV announcers explaining the 'what's-what'.

So, Corvette finishes P4 + P5 in a race shortened by an act of LMP-meets-GT[C]-meets-60 yards-of-Mosport guardrail [were those really WOODEN posts acting as safety barriers at a 21st Century professional auto race?].

This, after Corvette gets hit by the Dyson LMP, not once [in practice], but twice [in the race]. Conclusions - a] Anything affiliated with BP is a disaster. b] Dyson is already starting to hand out its 'Off-to-GrandAm' Parting Gifts.

Ed Norton and Brad Pitt had issues but it finally got resolved [If that's what you call the ending]. Wonder if the ALMS drivers will figure it out before it's too late for them?