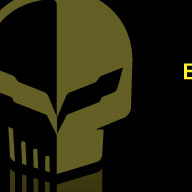 Not already registered?
Register
here.
| | |
| --- | --- |
| September 16 2010 02:19:26 PM EST | |

Dear Jim Campbell / Mark Kent / Terry Dolan / Todd Christensen / Joel Ewanick or whoever is making brand and racing decisions for Corvette,

Congratulations on the rumored continuation [and funding] of Corvette Racing for ALMS / Le Mans 24 competition through to C7. Also, thank you for the return of expanded global sales / distribution of Corvette [and all Hail Britannia, too!].

In such context, here is our 'Dear Santa' request....

Please enter Corvette into the 2011 INTERCONTINENTAL LE MANS CUP [ILMC] – The new global manufacturer's championship - 3 races in 2010, including Petite Le Mans [plus England and China]. 7 races in 2011, adding Sebring, Spa, Le Mans, and Japan.

FYI - Every Corvette competitor - BMW, Ferrari, Ford [GT], Porsche, even Jaguar – has committed to the ILMC [1st race had Lamborghini, too]. Plus, Audi, Peugeot, Aston Martin, and Honda [HPD] have commitments via LMP. Rumors of even more manufacturers coming onboard abound.

We are certain that Corvette fans, current owners, and potential new Corvette buyers would relish the accolades of Corvette's commitment to participate, compete, and WIN this distinguished, world-recognized championship.

What a significant brand statement it would make. AND it would go great with the Corvette TV commercial[s] and Internet community-build you have crafted....

* Heck, as a good GM team player, why not enter a Cadillac V-Coupe in the ILMC, as well.
* Cadillac IS 'The New Standard of The World', right?
* But first, do it for Corvette. OUR 'BadBoy' deserves to showcase ITS global dominance.

Thank you, for your consideration of our ILMC request.
We will be waiting by our Christmas tree, Hanukkah menorah, Festivus pole or whatever symbol is appropriate to one's beliefs [a Jake-embossed LS9 intake snorkel?].