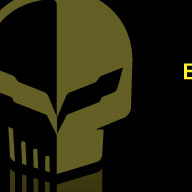 Not already registered?
Register
here.
| | |
| --- | --- |
| September 28 2010 12:19:19 PM EST | KICK Design |

Petit Le Mans - September 29 to October 2, 2010.

We see no better way to support our Corvette Racing team than to populate the hills, grandstands, paddock, corrals, and community of Road Atlanta / Braselton, Georgia USA with an army of Corvette fans unified [and uniformed] in our new single-focused message.

So, IMMEDIATELY AVAILABLE here in the BBV Stuff area, is our newly-created "It Ain't Over" T. Check track-side, too.

PLM on-track action starts with Wednesday Test Sessions.

But, think of this race less as the end of a season and MORE as a start to 'a mission' - defined by the words - "It Ain't Over Till We Says It's Over!". Let the Team know your support, your Corvette brethren know your camaraderie, and the competition know we still mean business.

To a great Corvette race on Saturday!

PS - We've been assured by our shirtmaker that the 'T' works @ home in front of the TV and / or Internet, as well.