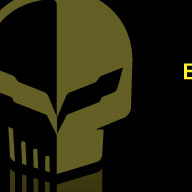 Not already registered?
Register
here.
| | |
| --- | --- |
| January 27 2011 01:38:59 PM EST | |

Slot car brand, Carrera, is finally releasing the 2008 'Take No Prisoners' Test Vette that so many fans loved [But, turned out to be a GM-inside job 'test of wills' - That's all we are saying].

Sebring official testing begins Feb 8-9 and Corvette will be sharing the track with most of its rivals [except BMW?]. While the updated C6R has already been running laps, the Sebring test represents a series of 'WILL' questions -

1] What WILL the C6R look like @ Sebring?
* At this writing, the new 2011 graphics have not been picked. So, will the cars roll out as 2010's, or the new look, OR another rendition of Test Black?

2] WILL the new drivers Milner and WestBrook waste little time proving they were the right choices?

3] WILL anyone @ CR admit what is now obvious?
* When the new guys were announced, GM Racing Director, Mark Kent said, "At the conclusion of every season, we evaluate all aspects of Corvette Racing." Wanna bet this vid clip was part of the review? It was right, at the time, to circle the Corvette wagons against Anthony Davidson, but do we now have a more honest CR reaction?

4] WILL the 2011 C6R shine vs the updated Porsche and new Ferrari 458?
* We've asked the team for insight on the new car. And await. But, we're thinking 2011 will bring - More aero tweaks [Downforce], Enhanced driveability [Engine mapping], and Evolved suspension design [Even better symmetry with the Michelins] for more overall pace, corner exit torque, and corner speed.

5] WILL 2011 be the Year to reclaim the ALMS GT crown AND Le Mans P1?
* Let's assume this last question to be a rhetorical given!