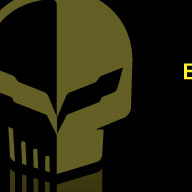 Not already registered?
Register
here.
| | | |
| --- | --- | --- |
| | Q2 Results - The Present is Now the Past | |

| | |
| --- | --- |
| December 31 1969 07:01:01 PM EST | photo - lemans.org |

Looks like the heavy and constant rain in Q2 set the field for the Saturday start, basing the grid on yesterday's performances.

Today was intended to refine setups. Didn't happen.

So, now the teams will have to depend on their depth of knowledge, their abilities to adapt, and the strength to overtake any challenge...........uuuuuhhhhh, ADVANTAGE Corvette!

We are left to wait for the race.......as BBV tries to find some pithy LeMans cross-reference to the quote from famous Frenchman, Jean Paul Sartre, "Three o'clock is always too late or too early for anything you want to do."

Sartre? Wasn't he the Ferrari driver killed jumping the fence at Monza in the film Grand Prix? I love that movie!