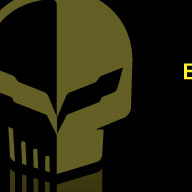 Not already registered?
Register
here.
| | | |
| --- | --- | --- |
| | Corvette Back In Japan SuperGT | |

| | |
| --- | --- |
| March 07 2011 11:20:03 AM EST | |

Japan's SuperGT series is the racing home for a growing number of non-Japanese sportscars. Especially in the GT300 class, kind of an Asian interpretation of GT3.

Porsche, Ferrari, Aston, BMW, Lambo. And now the return of Corvette.

The story gets going here, which reminded us of an earlier BBV post about Corvettes in Japan. TopSpeed.com picked up a few more facts and photos.

The Callaway will be prepped / raced by Tomei Sports, which ran a Porsche in SuperGT300 last year. One of the drivers will be drifter-racer, Okamura. He of the pink passioned Yashio Factory.

The other pilots are tabbed as 'gentlemen drivers'. So, not sure what to expect as to Corvette performance. But, good to have a C6 on the grid. And it seems the team won't let fans down with the other Japan racing accoutrements and accessories.

The official Corvette Japan website.