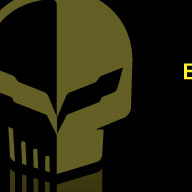 Not already registered?
Register
here.
| | | |
| --- | --- | --- |
| | P3 And P4 At Sebring 2011 | |

| | |
| --- | --- |
| March 20 2011 11:05:18 AM EST | |

It was the fight Corvette Racing expected. Unlike the other classes dominated by ILMC entries, Sebring GT showcased the racing we will see all season long in the ALMS, as 18 of its regulars dominated the GT field of 24.

The GM PR tells the story of Sebring 2011 race.
What it doesn't tell you is the backstory importance of THIS result.

As the prior post suggests [and no offense to the other tweaks on the race car], THIS debut was all about proving out the engine / drivetrain. The GM Performance Group @ Wixom are NOT lifetime race engine builders. But, Corvette is an icon for 'Racing Improves The Street Breed'. So, THEY have the task to make power, efficiency, and endurance for Corvette. Vs....racing vets Porsche, Ferrari, and BMW [their re-slotted ex-F1 engineers].

Plus, 2011 is the launch of the whole 'flappy-paddles' thing [as JClarkson likes to call them]. Which, getting this technology to work is less about gearbox mechanics and all about engine control mgt. [eg; Lift-Without-Shift, computer-coordinated downshifts, and NOT blowing the whole damned thing up in a mistimed millisecond!].

At Sebring, it all worked to get 2 C6R Corvette Racing entries to the Podium and Finish Line.
A BIG Day for Corvette Racing. The 1st step back to a Championship.

The Long Beach streetfight is next.

We'll have more images soon.
Check back @ BBV.