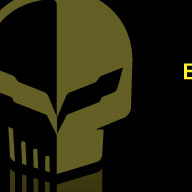 Not already registered?
Register
here.
| | | |
| --- | --- | --- |
| | Corvette Toque Torques Corvette Team | |

| | |
| --- | --- |
| December 31 1969 07:01:03 PM EST | |

During our P&M tour, it was casually mentioned about the team's "chef" for Le Mans.......chef??

He's Jimmy Schmidt - Chef and Proprietor of The Rattlesnake Club(s) in Detroit, MI and Palm Springs, CA. An award-winning toque, a self-trained nutritionist, author of cookbooks and magazine articles, board member of the Chef's Collaborative AND a huge Corvette Racing enthusiast.

A few years ago, Jimmy volunteered to spend his vacation in Le Mans with the Corvette team as their chef and has been doing it ever since. Seems good food powers the team for the endurance run as much as the 7.0L Chevy does. His race menu includes his legendary Designer Meatloaf "comfort food", Pasta Carbonara in the middle of the night, Burgers and their protein punch for lunch and, at hour 23 of the grueling race, Ice Cream to lift the spirits.

......and then there is "Jimmy Juice" energy drink. He started feeding it to the team and it is now embraced as one of their winning advantages.

Jimmy rant- "Understanding the history of the dish you are preparing will allow you to put a little more of your heart and soul into what you're cooking."

Sound familiar?

BTW- The Men's Room in the Detroit RS Club is a veritable Corvette Racing museum (the short urinal must be for drivers).