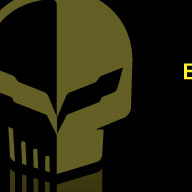 Not already registered?
Register
here.
| | |
| --- | --- |
| June 05 2011 11:54:31 AM EST | |

Do you notice we're not hearing a lot about Corvette Racing's build-up to the 2011 Le Mans 24?

Sure, there's the 10 year anniversary PR. And we were told LM Test Day went well. Maybe we'll see some 'pre-game' story in the next official Corvette video. And the Corvette / Speed TV / Speed.com partnership will surely generate a ton of during-race buzz.

But pre-race, it's too quiet for BBV.....
Considering C6R lost to Porsche last year, THIS LM24 is BIG!

* After the Risi Ferrari faltered, CR was set to win. But, a DNF and a Davidson put end to P1.
* The Felbermayr-Proton Porsche picked up the pieces and the 2010 win.

The 2011 GTE grid on the LM24 Entry List is stouter still.
An International GTE Grid preview.
LM arrival photos including Corvette Racing.
Official LeMans site with a wealth of race info.

And for sure, BBV will be following the action, from scrutineering to the Sunday checker. The team will be in touch and vis-a-versa. So, stay close, as BBV will do its best to have the insider CR perspective. And YOU share your insights here, too.