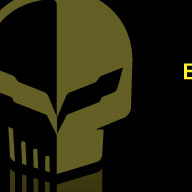 Not already registered?
Register
here.
| | | |
| --- | --- | --- |
| | BBV Cam 2.0 - Lime Rock Park | |


Download this and other bbv videos to your computer with the bbv video podcast

Enjoy a few practice laps around Lime Rock with Johnny O.

The 1.5 mile track is short, bumpy, and extremely busy - a perfect place to test out our new BBV FootCam! GT1 average speeds of over 100 mph, top speeds of more than 150, and lap times ranging from 45s to 55s through the classes mean lots of traffic on this narrow course. "Not worth the fuel to try and race here," was the first debrief quote we heard.

This time we taped and velcro'ed the camera to the rear firewall and slapped another one to a strut to test out our new FootCam concept [.....or in this case, "ToeCam". Yes, next time we will frame the shot better!].

Thanks to everyone on the crew who helped out - especially Dan and David. Any suggestions for BBV Cam 2.1 - or even 3.0?

More BBV Lime Rock reports to follow.