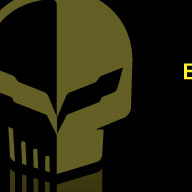 Not already registered?
Register
here.
| | |
| --- | --- |
| May 08 2012 06:22:28 PM EST | |

The National Corvette Museum Bash was held on April 26-28. During that time, godug and Dan Binks held a seminar for all the fans and owners telling stories and answering questions about the yellow badboys.

They cover everything from how the ACO/IMSA admittingly "screwed" Corvette Racing when they moved to GT2, their thoughts on the new Viper and its illegal 8.0L V10, how BMW was mysteriously quicker in the pits at Sebring, the emotions of Le Mans, and the story of our newest badboy, Jordan Taylor.

The video is about 1hr 30min long, so sit down, grab a cold one and some snacks, and enjoy the show.

Click HERE for the video, courtesy of Corvette Blogger.