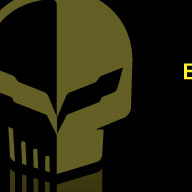 Not already registered?
Register
here.
| | |
| --- | --- |
| May 18 2012 06:17:04 AM EST | Vette - Ernst Woehr |

Thanks to VetteWeb.com we find this pic of the car making the 24hr run for Corvette Racing pilots - Jan Magnussen,Tommy Milner, and Richard Westbrook. They are joined by Daniel Keilwitz, only the 2010 FIA GT3 Drivers Champion.

VetteWeb reports that in practice a few weeks ago, this LS3 C6 Z06 lapped the 15.2-mile NBR24 course in 8:16. GM test driver, Jim Mero, lapped the 12.9-mile North Course in 7:19 in a ZR1. The racing Callaway covered the extra 2.3 miles of the F1 track addition in under a minute. Yeow!

2 Callaway Corvettes are entered in the 2012 race - Guttroff Racing in the SP8 category and this Haribo Racing Z06 in the top SP9 class.

First Qualifying has the 90 car P12.
The links to follow the action are in the earlier NBR24 post below.