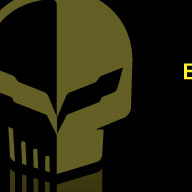 Not already registered?
Register
here.
| | |
| --- | --- |
| June 07 2012 10:11:44 AM EST | |

Well it didn't take long. The Meguiar's Car Pack has only been out for a day, and enthusiasts have already been hard at work tuning and painting their rides.

Forza Motorsport has a livery editor that uses basic shapes, patterns, and text that gamers can use to create just about anything you can imagine within the 1000 layer limit, and have the ability to share or sell their designs on an in game Storefront for in game money.

The above 2012 Corvette Racing livery was created by jake333bamf. You can download it for yourself in the in game Storefront. Just search for gamertag "jake333bamf".

One last Forza related item to leave you with. Take a look at these in game photos taken by "CRjakeFAN" showing the game-world-only fantasy of the GT1 C6.R and the GT2 C6.R together at Circuit de la Sarthe!