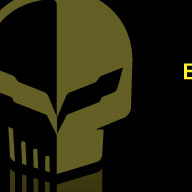 Not already registered?
Register
here.
| | |
| --- | --- |
| October 13 2012 10:06:49 PM EST | |

SPEED Reporter John Dagys has just broke yet another major story for the future of sportscar racing.

The Automobile Club de l'Ouest and FIA revealed Saturday evening in Fuji that plans are being put into place for a single set of GT regulations, which could be launched as early as 2015.

Technical chiefs from both organizations confirmed that a working group will be formed to create the new worldwide GT platform, based on the merging of the current GTE and GT3 categories.

The first meeting, which will include all of the major GT automakers, is scheduled for November.

The philosophy of the unified category would be to take the technology creditability of GTE and merge it with the reduced costs of GT3.

Few details are known at this point, but FIA technical director Bernard Niclot indicated a formal announcement of the new regulations could be made as early as next June.