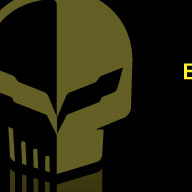 Not already registered?
Register
here.
| | |
| --- | --- |
| October 21 2012 01:22:12 AM EST | DANBOYD |

With Corvette Racing wrapping up the GT championship at the last event at VIR, they went in to Atlanta with nothing to loose.

Jan Magnussen on the other hand, had a personal record to uphold. He was the only driver to have won at least one race for every year of the ALMS.

The Corvettes were strong all week and qualified P4 and P5 in a very tight qualifying round.

Going into race day, the guys were looking to just have a clean race, no mistakes, and hope to be in a stop to compete for a win at the end. Both cars lead the race and different points, and ever were 1-2 for a while, but they had some very strong competition, as usual.

The #01 and #02 ESM Ferrari's locked out the front row in qualifying and have shown to have become a force to be reckoned with this season and into the future. The #01 Ferrari took the fight to the Corvettes all race long and all the way to the end.

The #4 Corvette was taken out of contention about half way through the race with a steering box issue and fell 22 laps down with no chance to come back, but it did make it back out on track to give the fans and sponsors a proper show.

It all went down to the end with the #3 Corvette, #01 Ferrari, and #55 BMW. BMW killed their hopes when they received a pit violation for putting the car up on jack while still fueling. The Ferrari was running on fumes at the end (does that sound familiar?) In the end, the Ferrari was running on the hopes and dreams of the EMS team, and managed to make it across the line first.

At the end of the day, the 2012 season ends with Corvette Racing cleaning house, winning the Team, Manufacture's, and Driver's Championships, and even the Green-X Challenge.

147 days until Sebring...... preparation starts now.