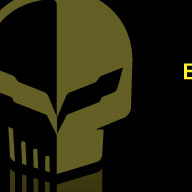 Not already registered?
Register
here.
| | |
| --- | --- |
| February 01 2013 11:56:31 AM EST | |

Today, at a special press conference in France, the 2013 Le Mans 24hr entry list was revealed.

Among some of the key GTE-Pro teams are Aston Martin Racing, AF Corse, Porsche AG Team Manthey, SRT Motorsports, and Corvette Racing. All factory supported teams. This is going to be good.

Click Here to view the full entry list.

Some key notes:
1. This will be the first time we will see Corvette vs Viper at Le Mans in over a decade. Director of SRT Beth Paretta was at the conference and was asked whether Viper can beat Corvette, she replied "We're gonna try!".

2. This will be, for most of us, our first good look at the all new Porsche 991 GT3-RSR. Porsche AG Team Manthey is the only team in the world to campaign the new car for 2013.

3. Larbre Competition will still field 2 Corvette C6.Rs in the GTE-AM class

4. Dempsey Racing is switching from LMP2 to GTE-AM and will be fielding one Porsche. We are guessing we can add this team to our list of what to expect in ALMS GT for 2013.

5. ALMS GT team Extrema Speed Motorsports will be fielding one Ferrari in the GTE-AM class at Le Mans

6. American team TRG is on the GTE-AM reserve list with one Aston Martin Vantage.

As you all know by know, this will be the send off year for the current C6.R, and Corvette Racing has something to prove after last year's performance.

Take No Prisoners...Never Give Up...Represent!