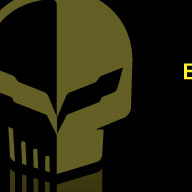 Not already registered?
Register
here.
| | |
| --- | --- |
| July 26 2013 07:49:27 PM EST | Michelin Alley |

Doug Fehan is our man. Without him, none of this would exist and our life would probably be much different.

This week Godug has done a couple of interviews. Any time Doug speaks publicly, it's worth a listen, so sit back and enjoy.

First up, Corvette Web Blast - Episode 6, Godug takes us through his career in motorsport (and outside of motorsport) from beginning to current time, and beyond. This is not a typical interview. This is a very special one. We hope everyone watches and enjoys because these things don't come around very often. If you haven't subscribed to CWB on YouTube yet, do so. These guys do a great job and are very informative.

Second, Shakedown on DRIVE shows us a special episode called "TrackDown" where Leo Parente talks one-on-one with Doug about a number of topics from the 2014 USCR, to Le Mans, Marketing, C7, ect.