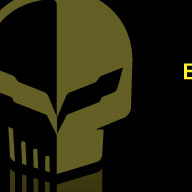 Not already registered?
Register
here.
| | |
| --- | --- |
| November 13 2015 04:23:41 PM EST | |

After the talks of GT convergence failed, the ACO established a new set of regulations for the GTE class to more distinguish the cars from GT3 cars. Among the most visible changes are the larger front splitters, larger rear diffusers, rear wing location, and other minor aero differences. There are also new safety requirements, including a roof hatch and removable driver seat.

The cars will roughly have a 20 horsepower increase and 15 kg weight reduction, roughly equating to a two-second per lap decrease in times at Le Mans.

New for 2016, but not due to the regulations, is turbocharged engines. This adds another level of complexity to the controversial BoP process. IMSA has adopted the ACO/FIA turbo power management system in an effort to fine tune the process.

Existing GTE cars will be grandfathered into the FIA World Endurance Championship for next year, with GTE-Am remaining open to only cars one year or older and old cars being completely phased out by 2018.


Corvette C7.R
5.5L V8
VIDEO: Sebring Test 10-23-15
VIDEO: Sebring Test 11-11-15

Corvette Racing is back with the C7.R with new upgrades for 2016. Still rocking the tried and trusted small block Chevy.


Ford GT LM
3.5L EcoBoost V6
PHOTO GALLERY

The news that shook the automotive world. Ford is back in GT competition 50 years after the historic 1-2-3 overall win at Le Mans. This new car is the first carbon tub GTE car, now allowed by the 2016 regulations. Chip Ganassi Racing will campaign a 2 car team in IMSA and a 2 car team in WEC. All 4 cars will race at Le Mans.


Ferrari 488 GTE
3.9L twin-turbo V8
PHOTO GALLERY

Ferrari returns with the new 488, now with a twin turbo engine. Expect Risi Competizione to be back in the IMSA series and AF Corse in WEC.


BMW M6 GTLM
4.4L twin-turbo V8
PHOTO GALLERY

The Z4 is dead. BMW is now using the M6 platform for all of it's global motorsports. The New GT3 and GTE versions will debut in January 2016.


Aston Martin
4.3L V8
PHOTO GALLERY

Aston Martin most likely will only be seen in WEC this year, but they too will have a revised car. They have opted to go down the refinement route rather than an all new car by focusing primarily on the underfloor aero.


Porsche 911 RSR (GT3 car pictured above)
4.0L flat-six

Instead of building a new car for 2016, Porsche has elected to modify their current car. Each manufacturer is allowed to make one modification, granted the car fits into the defined performance window. Porsche has opted for a larger rear wing for its 2016 model. They will also carry over the same engine.