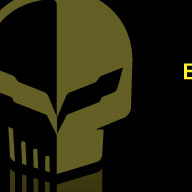 Not already registered?
Register
here.
| | |
| --- | --- |
| February 04 2016 11:42:14 AM EST | |

How passionate of a Corvette Racing fan is Charley Robertson?
Pretty damn hardcore in our book:
She currently owns 3 Corvettes, including a C7 Stingray and a special GT1 race edition in velocity yellow and Jake on the hood - for a lifetime total of 10.
She has been a supporter Corvette Racing since 1999 and was present at the grueling and historic 2001 Daytona race, probably the greatest Corvette race of all time.
She is a lifetime member of the National Corvette Museum.
She regularly writes and contributes her racing photos to Vettes Vue Magazine, posts daily to Corvette forums and sends out daily email blasts that keep us all updated on all things Corvette Racing.
And now she's told us that she's going to LeMans in June. That's pretty damn hardcore.
Charley needs an access pass to the Corvette pits so she can continue her excellent and unique reporting -- the question is, how do we make this happen?