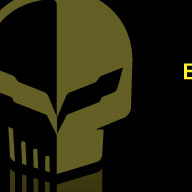 Not already registered?
Register
here.
| | | |
| --- | --- | --- |
| | 2016 Laguna Seca: Race Results | |

| | |
| --- | --- |
| May 08 2016 11:33:01 AM EST | Jan Magnussen PR |

After the Porsche/Corvette result changing contact at Long Beach, drivers and fans alike were hot for blood, but this isn't NASCAR. Corvette Racing are one of the premier professional organizations in the sport, and took the high ground. Doug Fehan stated "I can tell you that as a full-fledged Chevrolet factory program, regardless of the justification for it, or how much they might deserve it, or how fair it would be to do something, we don't operate that way."

Corvette Racing has a strong history at Laguna Seca, with recent wins in 2012, 2013, and 2014.

Michelin debuted their Le Mans spec time tires for the first time in North America in 2016 here at Mazda Raceway Laguna Seca, throwing a bit of a wrench into everyone's program. Note: WEC teams have already ran on these tires at Silvertone 6hrs. With Laguna Seca being historically one of the slickest tracks in North America due to the dust, this isn't the ideal track to test new tire compounds on.


Photo by Oppositelock-Kinja

The pair of Corvettes qualified 4th and 6th in another tight GTLM qualifying session.

Race day was full of physical and tactical moves. Not backing down, both Corvettes and both Porsches were hip checking each other throughout the race. Luckily it didn't end in tears for anyone.


Photo by Marshall Pruett

The pair of Corvettes were not the fastest cars in class but with strategy and perfect execution they could have had at least one, or possibly both cars on the podium. However, The #4 received a penalty for spinning it's wheels while still on the air jacks, and the #3 had to stop for fuel with one lap to go.

It's not often Corvette Racing isn't on their game, but this particular race was one of those times. Corvette finished 4th and 7th.

Ford managed to capture their first victory by using lessons learned at Daytona.


Photo by IMSA

JAN MAGNUSSEN:
ďIt wasnít a great stint for me at the start. I didnít really have the speed to do much other than try and keep up with Tommy (Milner in the No. 4 Corvette). I lost a lot of rear grip at the end with the new tire. It was a bit of a gamble on the fuel at the end. We lost out by a half-lap but thatís how these things go. It wasnít the worst weekend but it should have been better for us. Now we go away and test for Le Mans. Hopefully the second half of this season will be better for us on the No. 3 car than the first half.Ē

ANTONIO GARCIA:
ďI kind of knew when I got in the car that it was going to be a fuel race. I was already saving fuel before the team asked me to. It was tough to be surrounded by so many cars and Olly to keep the fuel usage low and still stay competitive. We almost made it. It was a shame that we lost telemetry for a number of laps. Our engineers couldnít give me a fuel number to hit, so we were kind of guessing to see what we needed to do to go to the end. Itís a shame we had to pit with a lap to go. Itís not really nice being in pits waiting for fuel when you see the white flag waving. Sometimes the strategy works and sometimes it doesnít. We were about a half-lap shy today. Iím happy with how the Corvette developed over the weekend. We need to keep working on these tires ahead of Le Mans. The first four races, weíve been very competitive but just havenít gotten the results. Getting fourth today with the extra stop is something we can be happy with.Ē

TOMMY MILNER:
ďIt is always close in our class. Thatís racing. You are going to have some contact every now and then. The Ferrari and I had a little run-in there at the start which was good racing. I had to run wide there in the last corner and he could have given me a bit more room but I canít fault him for that. Like I said, hopefully no more paint. But if we have to, we will.Ē

HOW DID THE NEW MICHELIN TIRE WORK OUT? ďLooking at practice, it seemed like the long-run stuff was going to be super important and we focused on that. The car was pretty good; I still had some issues with drive off the corners so we are still learning. It is still all brand new to us, but Michelin always brings great stuff. It is just a matter of us getting our heads around what makes these tires work and we know Corvette Racing will work hard to make that happen.Ē

OLIVER GAVIN:
ďThe No. 25 BMW didnít fight me hard near the end. Then I was catching the other BMW and the No. 911 Porsche very quickly. We were fighting so hard. Then in Turn Three, the Porsche stuck it on the inside of the BMW and the pair of them swung super wide, and I just slung-shot my way past the and that was no problem. And then I was on the tail of the Porsche, the 911. He wasnít bad but you could see that he would be good for a lap, and then he would start to go away again. I knew that if I could get myself out of Turn 10 and into 11 well I could up the inside of him. He didnít fight me hard and I got by him. Then it was a case of me pushing it. Chuck (Houghton, No. 4 Corvette race engineer) was on the radio saying that the No. 62 Ferrari and the Ford were slower. I was chasing them, but I just ran out of laps. But I certainly would have had one of them if not both. It was a frustrating day, but ultimately the guys we were fighting in the championship it wasnít bad. We lost some ground to the 912 Porsche, but we scored more points than the 911 and the 25. We didnít make a gain but there was also no real loss in the championship today. But I felt happy and pretty comfortable with the car. That last stint it was solid to drive; the balance wasnít bad and we just had to manage the tires. But Iím frustrated about the pit stop Ė that just undid us. We have been so strong all year in the pits, it was just that small bobble when the car just didnít come down when we needed it to come down. These things sometimes happen. It is part of racing. Everybody will have one of those during the year.Ē

Focus now turns to the 24hrs of Le Mans. The team are testing at Road America this year due to ongoing noise disputed at the National Corvette Museum Motorsports Park.

The 24hrs of Le Mans is June 18-19. We will have all of your coverage here on Badboyvettes.com and on Twitter.