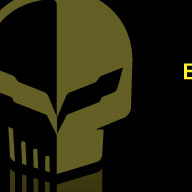 Not already registered?
Register
here.
| | |
| --- | --- |
| December 31 1969 07:01:25 PM EST | photo - jalopnik.com |

This weekend [actually it seems since this past Wednesday!] is the famous Woodward Avenue Dream Cruise in the Detroit area.

Lots of coverage on the Interweb - but where are the Corvettes?? We only found 2 on-line. There must be more, but we're NOT in MI this weekend and badboys don't wait for others, even with broadband...

So, now we need you to send us what YOU see! Become a BBV field reporter! Anyone and everyone, please.

Let's build the baddest "Corvettes at Woodward" on-line album we can.....[maybe there even is a video to come out of this].

So, put down your Vernor's and Coney Islands, fire up those digital phones and cameras, give us enough pixels to work with, frame the shot, and e-mail away to eddie@badboyvettes.com.